Also in Economic Populist: Orwell's Catastrophic Gradualism and 0.1% Apologetic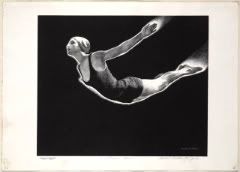 Private health insurance is an entirely unnecessary economic institution, whether a health care system is organized around public, co-operative, sole proprietary, private partnership, corporate not-for-profit or corporate for-profit provision of the health care services themselves. Therefore, the profits associated with private health insurance are a legacy rent extracted by private health insurers, protected by the backward-looking nature of our economic institutions, and the least justifiable of the institutional overheads that we pile on top of the necessary costs of providing health insurance.
The purpose of an economic subsystem is to provide material support to the social system that contains it. We are social animals sharing a common humanity, and making the quality of access to medical care for different members of our society depend upon the size of income flows and wealth balances they can tap into betrays a fundamentally perverse set of priorities. Before our society allocates resources to production of luxuries for a wealthy few, or even the production of luxuries for an adequately well-off many, it should allocate resources to meet the Basic Needs of all.
The Affordable Care Act (ACA) quite deliberately attempted to solve as few of the institutional problems as feasible among the many that we in the US face in ensuring access to, provision of, and quality of our basic need of medical care, while still hoping to possibly delay or stave off the collapse of our system for financing health care services that was already in progress by 2009.
Therefore, even if the ACA succeeds in staving off that collapse, we are left with a health care system that needs further reform. And if the ACA merely succeeds in delaying that collapse, then that simply increases the urgency and necessity of solving additional institutional problems.
Thus the fundamental issue that the ACA faces. The fundamental issue is not the functioning of the web site for signing up for coverage. It is not the deliberate monkey-wrenching of our already thoroughly corrupted political system as a side-show to try to game the new system for maximum short-term profits (even at the risk of returning system of finance of health to its path of ongoing collapse). It is that even if the ACA "succeeds", it succeeds in such in a reform with such limited ambitions that it inevitably requires much more to be done.