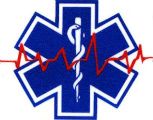 Welcome to the Stars Hollow Health and Fitness weekly diary. It will publish on Saturday afternoon and be open for discussion about health related issues including diet, exercise, health and health care issues, as well as, tips on what you can do when there is a medical emergency. Questions are encouraged and I will answer to the best of my ability. If I can't, I will try to steer you in the right direction. Naturally, I cannot give individual medical advice for personal health issues. I can give you information about medical conditions and the current treatments available.
From the Bean Pot to the Table
When you have a big, savory pot of beans at hand, there's no shortage of dishes you can make: salads, soups, even gratins. Beans offer protein and fiber, and they're a good source of potassium, calcium, iron and folic acid.

snip

Christmas limas are an heirloom bean: big and beautiful, they're mottled with whites and purples. They're just as lovely when cooked, turning light and dark reddish brown, with a sensuous texture and sweet, savory flavor. Christmas limas are expensive but worth the occasional splurge.

If you can't find Christmas limas or don't want to spend the money, all of this week's recipes work well with more modestly priced large white limas. You can find them in many grocery stores and in Middle Eastern markets.
Cooked White or Christmas Limas
Greek Salad With Giant Beans and Arugula
Baked Limas With Tomatoes and Peppers
Giant Lima Bean Ragout (or Soup)
Baked Large Limas With Spinach and Feta