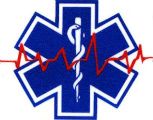 Welcome to the Stars Hollow Health and Fitness weekly diary. It will publish on Saturday afternoon and be open for discussion about health related issues including diet, exercise, health and health care issues, as well as, tips on what you can do when there is a medical emergency. Also an opportunity to share and exchange your favorite healthy recipes.
Questions are encouraged and I will answer to the best of my ability. If I can't, I will try to steer you in the right direction. Naturally, I cannot give individual medical advice for personal health issues. I can give you information about medical conditions and the current treatments available.
For Desserts Without Gluten, Crumbles Take the Cake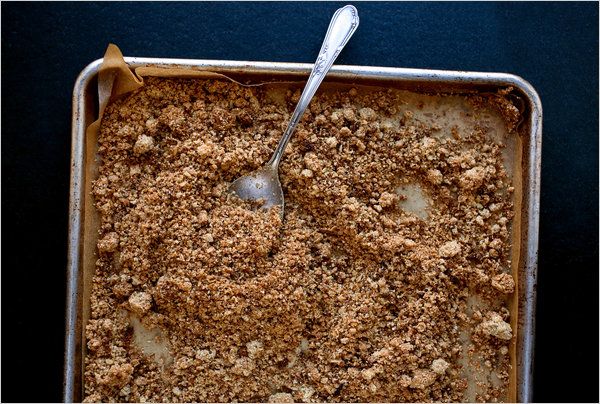 Quinoa-Oat Crumble Topping
Berry-Rose Crumble
Plum and Fig Crumble With Quinoa-Oat Topping
Peach or Nectarine and Blueberry Crumble With Quinoa-Oat Topping
Pear Ginger Crumble
Apple Crumble
General Medicine/Family Medical
Chest-Compression-Only CPR Saves More Lives
Researchers Say the Technique Has Advantages Over CPR That Includes Mouth-to-Mouth Resuscitation

Oct. 5, 2010 — Bystanders who perform chest-compression-only CPR instead of traditional CPR with mouth-to-mouth resuscitation (rescue breathing) save more lives, a study shows.

Researchers found that adults who experienced cardiac arrest in a non-hospital setting, such as a restaurant or mall, were 60% more likely to survive if they received compression-only CPR than if they received traditional CPR or no CPR until an emergency medical services (EMS) crew arrived at the scene.

The findings are published in the Oct. 6 issue of The Journal of the American Medical Association.
Inhaled steroids don't help asthma flare-ups
(Reuters Health) – Doubling the dose of inhaled steroids doesn't appear to dampen asthma attacks, despite the practice being recommended by many doctors, Canadian researchers said Thursday.

More than seven percent of adult Americans, and even more kids, have asthma, causing millions of visits to emergency rooms and doctors' offices every year.

Until recently, national guidelines advised people to double the dose of inhaled steroids when they felt the telltale signs of an asthma flare-up coming on, such as chest tightness and coughing.
Belly Fat Is Key to U.S. Diabetes Risk
Researchers Say Hefty Waist Sizes Explain Higher Diabetes Rate in U.S. Than in England

Oct. 7, 2010 — Middle-aged Americans tend to have more belly fat than their English counterparts, and the difference may explain the higher diabetes rate in the U.S. compared to England.

Investigators with the University College London and the nonprofit research group RAND Corporation first reported on health differences between older Americans and people in England in 2006, finding diabetes incidence in the U.S. to be twice as high as in England.

RAND Corporation senior economist James P. Smith, PhD, says even though more people in the U.S. are obese than in England, this did not fully explain the difference in diabetes prevalence.

"In fact, obesity and body mass index (BMI) explained very little of the difference," Smith tells WebMD.
Arthritis on the Increase; Obesity Partly to Blame
Researchers Predict Arthritis Will Increase Significantly Over the Next 20 Years

Oct. 7, 2010 — Nearly 50 million Americans have doctor-diagnosed arthritis, and 21 million people say the disease limits their physical activities, the CDC says.

In its Morbidity and Mortality Weekly Report for Oct. 8, the CDC says arthritis is increasing, that it's especially common among people who are obese, and that unless Americans learn to control their weight, the prevalence of the disease is sure to keep rising.
Vaccine May Help Treat Brain Cancer
Study Shows People With Glioblastoma Live Longer When Vaccine Is Added to Regular Treatment

Oct. 4, 2010 — A new vaccine for a deadly brain cancer known as glioblastoma doubled the survival time of patients, researchers from Duke University report.

Unlike other vaccines given to prevent disease, "this vaccine is given when patients get the cancer," says researcher John Sampson, MD, PhD, the Robert H. and Gloria Wilkins Professor of Neurosurgery at Duke University Medical Center. In the future, however, he says, "it's conceivable a vaccine like this would be used to prevent [the cancer]."

The new vaccine, he says, "seems to be twice as good as the standard therapy alone." The results of the study are published in the Journal of Clinical Oncology.
Sleep Apnea Machine May Cause Facial Changes
Study Shows nCPAP Machine May Cause Temporary Changes in Facial Structure

Oct. 5, 2010 — Repeated use of nasal continuous positive airway pressure (nCPAP) machines to treat obstructive sleep apnea may have some side effects on facial structure, a study shows.

But researchers did not report any permanent damage to the face from the machines.

Researchers at Kyushu University Hospital in Fukuoka, Japan, and at the University of British Columbia in Vancouver, Canada, studied 46 adults, 89% of them male, with obstructive sleep apnea.
Laptop Risk: 'Toasted Skin Syndrome'
Researchers Report Case of a Boy With Skin Discoloration From Resting Laptop on Leg



Oct. 4, 2010 — People who spend prolonged periods of time studying, reading, or playing games on laptop computers resting on their upper legs could develop "toasted skin syndrome," a case report shows.

The "syndrome" consists of a brownish discoloration of the skin caused by prolonged exposure to heat from the computer.

Researchers from Switzerland, reporting in the Nov. 5 issue of Pediatrics, focus on the case of a 12-year-old boy who developed a sponge-patterned discoloration on his left thigh after playing computer games with his laptop resting on his upper legs a few hours per day for several months.

"He recognized that the laptop got hot on the left side," the researchers write. "However, regardless of that, he did not change its position."
One in five Americans have arthritis, survey shows
(Reuters) – More than 22 percent of Americans have arthritis, with a million new cases being diagnosed every year, according to a new government estimate released on Thursday.

As the population ages, the problem will get worse and more expensive, too, the U.S. Centers for Disease Control and Prevention report said.
Warnings/Alerts/Guidelines
CDC: Binge Drinking 'Huge U.S. Health Problem'
Binge Drinking Rates Highest in Wisconsin, Lowest in Tennessee

Oct. 5, 2010 — Binge drinking is a "huge public health problem" in the U.S., yet most of us don't know it's a problem, the CDC today announced.

Because 80% of binge drinkers are not alcoholics, it's not recognized as a problem, CDC Director Thomas Frieden, MD, MPH, said today at a news teleconference.

And on the face of it, binge drinking doesn't seem so terrible. A binge, as defined by the CDC, is having several drinks — four for women and five for men — in a couple of hours. Anyone who's done this even once in the last month is a binge drinker.

But binge drinking is worse than it sounds. The average binge drinker puts down eight drinks in those two hours, not just four or five. Younger drinkers slam down even more than eight drinks on average, says Robert Brewer MD, MPH, head of the CDC's alcohol program.
Pfizer says recalled 191,000 Lipitor bottles
(Reuters) – Pfizer Inc said it recalled 191,000 bottles of its top-selling Lipitor cholesterol fighter following reports of a musty odor coming from some bottles of the medicine made by a third-party supplier.

The world's largest drugmaker said the recall, which took place in mid-August, involved seven lots of 40 milligram Lipitor, as well as three other lots of the medicine supplied to a Canadian generic drugmaker. Five of the seven recalled lots of the branded medicine were in the United States, while two were recalled from Canada, Pfizer said.
ATVs more deadly than motorcycles
(Reuters Health) – If you think an all-terrain vehicle, or ATV, is safer than a motorcycle, think again. People are far more likely to die after ATV accidents than after motorcycle accidents, trauma surgeons and public health researchers said today at the annual meeting of the American College of Surgeons.
Seasonal Flu/Other Epidemics/Disasters
Why Some Will Get Flu Vaccine — and Why Some Won't
65% of Moms Say Their Kids Will Get Flu Vaccine

Oct. 7, 2010 – This year, 95% of doctors but only 65% of mothers say they'll get their children vaccinated against the flu.

The figures come from a series of surveys commissioned by the National Foundation for Infectious Diseases (NFID), which strongly supports the CDC's recommendation that everyone over age 6 months get the flu vaccine.
Women's Health
Dense Breasts Linked to Breast Cancer Return
Study Shows Dense Breast Tissue May Raise Risk for Cancer Recurrence in Other Breast

Oct. 7, 2010 — Women with an early form of breast cancer are at higher risk for recurrence if their breast tissue appears dense on mammograms, a study shows.

The study also shows the risk of recurrence is more pronounced in the opposing breast.

The new findings appear in the Oct. 7 issue of Cancer Epidemiology, Biomarkers & Prevention.
Pain, Hot Flashes Prevent Sleep in Menopause
Study Shows Both Symptoms Need to Be Treated in Order to Sleep Well at Night

Oct. 6, 2010 — Both pain and the hot flashes that occur with menopause can prevent older women from getting a good night's sleep, a study shows.

"More than one thing contributes to sleep difficulties in middle-aged women and those going through menopause," explains study researcher Howard M. Kravitz, DO, the Stanley G. Harris Family Professor of Psychiatry and a professor of preventive medicine at Rush University Medical Center in Chicago. "Menopause symptoms and pain both act together and must be taken into account."

The new findings, part of the Study of Women's Health Across the Nation (SWAN) Sleep Study, are slated to be presented at the North American Menopause Society's annual meeting in Chicago.
Light Drinking During Pregnancy: No Harm to Baby?
Study Shows No Behavioral Problems for Kids Born to Moms Who Drank Lightly in Pregnancy

Oct. 5, 2010 – Pregnant women who have up to two alcoholic drinks per week do not harm their children, a U.K. study shows.

More than 11,500 children and their mothers were included in the study. Mothers were first asked about their alcohol use when the kids were 9 months old. The children were last given a battery of behavioral and cognitive tests when they were 5 years of age.

Women were defined as light drinkers if they had no more than one or two drinks a week. A drink was defined as a very small glass of wine, a half pint of beer, or a small single measure of spirits, says study researcher Yvonne Kelly, PhD, of University College London.

"Our results suggest that children born to mothers who drank at low levels were not at any risk of social or emotional difficulties or any risk of emotional impairments compared to mothers who did not drink," Kelly tells WebMD.
Low Vitamin D Linked to Breast Cancer
African-American Women With Low Vitamin D Have Greater Risk of Aggressive Breast Cancer

Oct. 4, 2010 — African-American woman have higher rates of vitamin D deficiency associated with aggressive breast cancer than white women, a new study finds.

Researchers at the University of South Carolina studied 107 women who had been diagnosed with breast cancer in the past five years, including 60 African-Americans. Sixty percent of African-American women studied had low vitamin D levels, compared to 15% of white women.

"We know that darker skin pigmentation acts somewhat as a block to producing vitamin D when exposed to sunlight, which is the primary source of vitamin D in most people," study author Susan Steck, PhD, MPH, professor of epidemiology at the University of South Carolina, says in a news release.
Study Shows Vigorous Exercise Reduces Risk of Breast Cancer in African-American Women

Oct. 4, 2010 — Postmenopausal African-American women who exercise vigorously for more than two hours a week can reduce their risk of developing breast cancer by 64% compared to women of the same race who are sedentary, according to new research.

Scientists identified 97 African-American breast cancer patients living in the Washington, D.C., area, matching them with 102 women of the same race who had not been diagnosed with the disease.

Participants filled out questionnaires about their exercise routines.

Researchers say postmenopausal women who exercised vigorously more than two hours a week in the past year had a 64% reduced risk of breast cancer, compared to women who didn't exercise at all.
Men's Health
Fish-filled diet may cut prostate cancer mortality
(Reuters Health) – Eating lots of fish may not protect men from developing prostate cancer, but it could reduce their risk of dying from the disease, a new review of the medical literature suggests.

"In the United States, one in six men will be diagnosed with prostate cancer over their lifetime," Dr. Konrad M. Szymanski of McGill University Health Center in Montreal, one of the study's authors, told Reuters Health. "One in six of these men will die of prostate cancer. Our study findings suggest that the number of men who die once diagnosed is lowered by more than 50 percent among men eating lots of fish."

While fish is known to have many health benefits, including cutting the risk of heart disease and stroke, the question of whether it could protect against prostate cancer has been "a bit controversial," Szymanski said.

To investigate further, he and his colleagues analyzed 31 studies including hundreds of thousands of patients, reporting their findings in the American Journal of Clinical Nutrition.
Prostate drug finasteride helps urinary problems
(Reuters Health) – Long-term use of the drug Proscar cuts the need for surgery in men with enlarged prostates, according to a new analysis that pooled the best available research on the medication.

About four in 10 men in their fifties have enlarged prostate glands, a non-cancerous condition that may cause urgency, leaking and other urinary problems, because the gland presses on the urethra.

Not all men are equally troubled by the growing gland, and common advice includes lifestyle changes such as cutting down on alcohol and coffee.

When that doesn't work, several drugs and surgical treatments are available, but all of them have side effects.

Proscar, also called finasteride, is a common drug that reduces the size of the prostate. The new analysis is based on data from more than 21,000 men studied in 23 clinical trials, most of which were funded by companies that make drugs to treat the condition.
Pediatric Health
Teens Use Condoms More Often Than Adults
Survey on Sex Habits of Americans Also Reveals New Variety to Sexual Behavior in U.S.

Oct. 4, 2010 — A new survey on the sex habits of Americans shows that teenagers use condoms more often than adults.

The study by Indiana University researchers is the largest survey on U.S. sex habits in more than two decades.

A key finding was that nearly 80% of boys and 60% of girls under the age of 18 said that they had used condoms during sex. That's nearly twice the rate at which young adults used condoms, and nearly four times that of adults over 40.

"Condom use has become a normative behavior among adolescents," says Dennis Fortenberry, MD, a professor of pediatrics in the Indiana University School of Medicine and leader of the adolescent portion of the survey. "And we need to support continuing efforts to maintain these high levels of condom use."

Older Americans, on the other hand, need to learn better habits. "There's increasing concern about STIs among people over 50," says Michael Reece, PhD, director of Indiana University's Center for Sexual Health Promotion (CSHP) and a study leader
Aging
Parkinson's: Later Diagnosis, Earlier Death

Study Explores Why Some Patients Die Sooner Than Others

Oct. 4, 2010 — Parkinson's disease is not considered fatal, but people with Parkinson's have a shorter life expectancy than the general population.

Now new research provides clues as to why some patients die sooner than others.

Researchers in Denmark closely followed the disease progression of more than 200 patients diagnosed with Parkinson's.

They found that being diagnosed later in life, scoring poorly on movement tests, experiencing psychotic symptoms, and developing dementia were all associated with a shorter life expectancy.

And men with Parkinson's were more likely to die early than women.

"There was a remarkable variability in time to death, ranging from 2 to 37 years after (motor symptoms began)," the researchers write in the October issue of the journal Neurology. "Our findings suggest that early prevention of motor progression, psychotic symptoms, and dementia might be the most promising strategies to increase life expectancy in Parkinson's disease."
Poor healthcare may shorten American lives: study
(Reuters) – Americans die sooner than citizens of a dozen other developed nations and the usual suspects — obesity, traffic accidents and a high murder rate — are not to blame, researchers reported on Thursday.

Instead, poor healthcare may be to blame, the team at Columbia University in New York reported.
Mental Health
Economy Driving Americans to Drink?
Recessions, Demographic Shifts May Play a Role in Increased Alcohol Consumption, Researchers Say

Oct. 5, 2010 — More Americans are drinking alcohol, and the increase is seen in three major ethnic groups — whites, blacks, and Hispanics, according to a new study.

"The reasons for the uptick vary and may involve complex socio-demographic changes in the population, but the findings are clear," says study researcher Raul Caetano, MD, PhD, MPH, dean of the University of Texas Southwestern School of Health Professions. "More people are consuming alcohol now than in the early 1990s."
ADHD May Be Linked to Depression, Suicide
Study Shows Girls With ADHD May Be at Higher Risk

Oct. 4, 2010 — Children diagnosed with attention deficit hyperactivity disorder (ADHD) at ages 4-6 face greater risks for depression and suicide at ages 9-18, and this risk may be more pronounced among girls, a study shows.

"The importance of this study is simply that it confirms that ADHD in children is not something to take lightly," says Benjamin B. Lahey, PhD, a professor of epidemiology at the University of Chicago in Illinois, in an email.

The study is published in the October issue of the Archives of General Psychiatry
Key to Happiness Lies in Choices You Make
Study Shows People Who Make Family a Priority Are Happier Than Those Seeking Material Success

Oct. 4, 2010 — A new study suggests the key to long-term happiness may lie not only in your genes, but also in the choices you make in life.

Researchers say the findings contradict the popular notion that life satisfaction is largely determined by a person's genes, marital status, or personality.

Instead, researchers found choices relating to one's partner, the balance between work and leisure time, participation in social activities, and healthy lifestyle are key factors in determining life satisfaction.

"Life goals and choices have as much or more impact on life satisfaction than variables routinely described as important in previous research, including extroversion and being married or partnered," write researcher Bruce Headey of Melbourne University, in Australia, and colleagues in the Proceedings of the National Academy of Sciences.
Problem gamblers may recover without quitting
(Reuters Health) – Pathological gamblers may often be able to recover from their destructive habits without giving up gambling altogether, a new study suggests.

Researchers found that among nearly 4,800 Australian adults they surveyed, the 44 men and women who appeared to be recovering pathological gamblers had largely beat their problems without completely giving up the habit.

Ninety percent were still sometimes playing the lottery, hitting the casino or betting on sports — despite no longer screening positive for problem gambling.
Neuroticism expensive for society: study
(Reuters Health) – Neurotic people aren't only making themselves miserable; they cost society billions of dollars in health care spending and lost productivity, according to new research from the Netherlands.

"We thought that economic costs would be a good way to assess the overall impact of neuroticism," Dr. Pim Cuijpers of VU University Medical Center in Amsterdam, one of the study's authors, told Reuters Health in an email. "We were surprised that the impact was this large."
Nutrition/Diet/Fitness
Researchers Say a Walnut-Rich Diet May Reduce Stress, Bad Cholesterol

Oct. 6, 2010 — Regularly eating a handful of walnuts can affect the blood pressure response to stress, according to a new study.

"People who show an exaggerated biological response to stress are at higher risk of heart disease," study author Sheila G. West, PhD, of Pennsylvania State University, says in a news release. "We wanted to find out if omega 3-fatty acids from plant sources would blunt cardiovascular responses to stress."