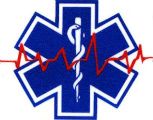 Welcome to the Stars Hollow Health and Fitness weekly diary. It will publish on Saturday afternoon and be open for discussion about health related issues including diet, exercise, health and health care issues, as well as, tips on what you can do when there is a medical emergency. Also an opportunity to share and exchange your favorite healthy recipes.
Questions are encouraged and I will answer to the best of my ability. If I can't, I will try to steer you in the right direction. Naturally, I cannot give individual medical advice for personal health issues. I can give you information about medical conditions and the current treatments available.
You can now find past Health and Fitness News diaries here and on the right hand side of the Front Page.
Stir-Fries With Fresh Vegetables
Stir-Fried Broccoli, Red pepper and Chicken
Over 50 percent of this colorful chicken stir-fry is composed of vegetables.
Spicy Stir-Fried Japanese Eggplant and Cucumber
Crunchy, water cucumber contrasts nicely with soft eggplant in this stir-fry.
Spicy Stir-Fried Tofu With Corn, Green Beans and Cilantro
This stir-fry is a light meal, sweet and spicy.
Stir-Fried Brown Rice With Poblano Chiles and Edamame
The rich, nutty taste of brown rice adds a satisfying note to this dish.
Rainbow Peppers and Shrimp With Rice Noodles
For a vegetarian version of this dish, try it with tofu instead of shrimp.
General Medicine/Family Medical
FDA Advisory Panel Backs Xarelto to Prevent Strokes

by Brenda Goodman
Panel Members Recommend Approval of New Blood Thinner for Patients With Atrial Fibrillation

Sept. 8, 2011 — An FDA advisory panel has voted to recommend approval of a new blood thinner to prevent strokes and dangerous blood clots in patients with the heart rhythm disorder atrial fibrillation.

In a vote of nine to two, with one member abstaining, the panel said Xarelto (rivaroxaban) was at least as safe and effective as the older drug warfarin.
Study: 1 in 4 People Likely to Develop COPD

by Salynn Boyles
Researchers Say Risk of Chronic Obstructive Pulmonary Disease Is Higher for Men Than Women

Sept. 8, 2011 — About one in four adults age 35 and over can be expected to develop chronic obstructive pulmonary disease (COPD), new research suggests.

The average woman in her mid-30s is more than three times as likely to develop the progressive and potentially deadly lung disorder as breast cancer during her lifetime, says respiratory disease specialist Andrea Gershon, MD. She says the average man is more than three times as likely to develop COPD as prostate cancer.
Illegal Drug Use on the Rise in U.S.

by Denise Mann
Survey Shows an Increase in the Rate of Marijuana Use

Sept. 8, 2011 — The use of illicit drugs and the nonmedical use of prescription medications is increasing, and this is largely driven by an increased rate of marijuana use, a survey shows.

The survey on drug use was released by the Substance Abuse and Mental Health Services Administration (SAMHSA).
FDA Panel: Osteoporosis Drugs Need Better Labels

by Rita Rubin
Time Limits on the Drugs Are Suggested, but How Much Time Is Yet to Be Determined

Sept. 9, 2011 — Labels on bisphosphonates, a type of medication used to treat and prevent osteoporosis, should further clarify how long patients can take them, an FDA advisory panel voted today.

But the panel backed off giving any specific time limits.

Bisphosphonates include Aclasta, Actonel, Altevia, Boniva, Fosamax, and Reclast. Four million to 5 million Americans fill prescriptions for the drugs every year, according to the FDA
Heartburn, Reflux Seen in 9/11 Survivors

by Denise Mann
New Study Shows Lingering Health Effects of People at Ground Zero

Sept. 7, 2011 — Many people who were exposed to the dust cloud after the terror attacks on Sept. 11, 2001, may have developed lasting heartburn, indigestion, acid reflux, and other symptoms of gastroesophageal reflux disease (GERD).

The new findings appear in the American Journal of Gastroenterology. They bolster the results of another recent study that looked at the lingering health effects, including heartburn and acid reflux, seen among rescue and recovery workers at Ground Zero.
Supplement May Ease Pain of Hand Osteoarthritis

by Salynn Boyles
Study Suggests Chondroitin Sulfate Decreases Pain and Improves Stiffness

Supplement May Ease Pain of Hand Osteoarthritis

Study Suggests Chondroitin Sulfate Decreases Pain and Improves Stiffness
Warnings/Alerts/Guidelines
FDA: Brazilian Blowout Hair Straightener Is Dangerous

by Bill Hendrick
Agency Warns That Product Has Too Much Formaldehyde

Sept. 7, 2011 — The FDA has warned the Brazilian Blowout hair care company that its hair straightening products contain "dangerously high levels" of formaldehyde. It ordered the firm to reduce levels of the liquid chemical or face removal of the items from the marketplace.

The FDA says in a news release that Brazilian Blowout products are "adulterated" and misbranded, containing misleading labels and advertising that falsely claim the products are formaldehyde-free.
CDC: 1,000 Food-Borne Disease Outbreaks in a Year CDC: 1,000 Food-Borne Disease Outbreaks in a Year

by Matt McMillen
Latest Data Show That About 23,000 Food-Borne Illnesses Were Reported in 2008

Sept. 8, 2011 — The latest numbers from the CDC show the U.S. had more than 1,000 outbreaks of food-borne disease in a single year.

The CDC study includes reports of illness from 2008, the most recent year that information is available.

The outbreaks caused 23,152 cases of illness, nearly 1,300 hospitalizations, and 22 deaths.
'Bath Salts' Used to Get High Are Now Illegal

by Daniel J.DeNoon
U.S. Drug Enforcement Administration Declares a Temporary Ban on the Risky Drugs

Sept. 8, 2011 – Bath salts — dangerous drugs sold with a wink to people seeking a "legal high" — will soon be illegal to possess or sell in the U.S.

The U.S. Drug Enforcement Administration (DEA) has invoked its emergency authority "necessary to protect the public from the imminent hazard posed by these dangerous chemicals."

The action will take effect 30 days from today. It will remain in effect for 12 months, with a possible six-month extension. This gives the Department of Health and Human Services time to lay the groundwork for a permanent law banning the drugs.
Tick-Borne Disease May Be Linked to Transfusions

by Matt McMillen
CDC Reports Rare Cases of Babesiosis From Blood Transfusions

Sept. 6, 2011 — Babesiosis, a potentially life-threatening tick-borne disease, is an uncommon but serious complication of blood transfusions, according to a CDC report.

The report is published in the Annals of Internal Medicine. It documents cases of transfusion-related babesiosis reported over the past three decades.
Women's Health
Obesity in African-American Women Boosts Risk of Death

by Kathleen Doheny
Study Shows Risk of Death Increases With Increase in Body Mass Index

Sept. 7, 2011 — Overweight and obesity in African-American women increases their risk of death, especially from heart disease, according to a new study.

"We have now found in African-American women what has been found in other populations — that the risk of death goes up incrementally with increasing BMI [body mass index] over 25," says researcher Julie R. Palmer, ScD, professor of epidemiology at Boston University.
Under 3 Doses of HPV Vaccine May Be Effective

by Salynn Boyles
Study Suggests Only 1 or 2 Doses May Prevent Cervical Cancer That's Related to HPV Infection

Sept. 9, 2011 — One or two doses of a vaccine that prevents cervical cancer may be just as effective as three doses, according to a new study from the National Cancer Institute. But investigators say more years of follow-up are needed to confirm the findings.
Breast-Conserving Therapy Gets Boost for Younger Women

by Charlene Laino
Lumpectomy Plus Radiation Has Just as Good Survival as Mastectomy, Studies Suggest

Sept. 7, 2011 — Younger women with early breast cancer who have breast-conserving surgery do just as well as those who undergo mastectomy, two new studies suggest.

Young age at diagnosis is considered a risk factor for breast cancer recurrence. Also, studies done years ago suggested that younger women who have breast-conserving treatment (lumpectomy followed by radiation) may face a higher chance of having their cancer come back than older women, says researcher Julliette Buckley, MD, a fellow in breast surgery at Massachusetts General Hospital in Boston.
Researchers Question Mammogram Guidelines

by Charlene Laino
Mammography Detects Breast Cancer at Earlier Stage in Younger Women, Too

Sept. 6, 2011 — Once again, researchers are questioning the wisdom of guidelines that do not recommend annual mammograms for women aged 40-49 who are at average risk of breast cancer.

In November 2009, the U.S. Preventive Services Task Force (USPSTF) issued revised guidelines suggesting women 40-49 discuss the risks and benefits of having a mammogram with their doctor and decide what to do on an individual basis.
Some Common Painkillers Linked to Miscarriage Risk

by Brenda Goodman
Study Suggests Miscarriage Risk From Using NSAIDs Like Ibuprofen or Naproxen During Pregnancy

Sept. 6, 2011 — The use of certain non-aspirin anti-inflammatory painkillers during pregnancy may be associated with an increased risk of miscarriage, a large new study shows.

The study included more than 52,000 pregnant women in Canada. It found that miscarriage rates were more than twice as high among those who filled at least one prescription for a nonsteroidal anti-inflammatory drug (NSAID) compared to women who didn't get prescriptions for those kinds of medications.
Pediatric Health
Common Chemical May Disrupt Kids' Development

by Matt McMillen
Study Shows Exposure to Phthalates During Pregnancy May Be Linked to Behavioral Issues

Sept. 7, 2011 — A chemical found in a wide range of consumer products may be harmful to children's mental and behavioral development and muscular coordination, a study shows.

The study is published in Environmental Health Perspectives.
African-American Kids May Have More Food Allergies

by Salynn Boyles
Study Suggests Genetic and Environmental Factors May Play a Role in Higher Allergy Rate

Sept. 6, 2011 — African-American children in the U.S. have a higher rate of food allergies than children of other races, and new research suggests that genetic and environmental factors may explain why.

Researchers found self-reported black race to be associated with a higher risk for all food allergies examined. Genetically verified African ancestry was significantly linked to peanut, but not milk, allergies.

The study is published in Pediatrics.
Most Kids Adjust to Sudden Death of a Parent

by Denise Mann
But Study Shows 10% of Children Who Lose a Parent Are at Risk for Depression

Sept. 6, 2011 — Losing a parent can be difficult at any age. Researchers in a new study in the Archives of General Psychiatry seek to better understand how loss, including the sudden death of a parent, affects children and teens.

More than half of children and teens will adjust to the sudden loss of a parent within one year. But others have difficulty coming to terms with this loss and may face a higher risk of depression that interferes with their lives, the study shows.
Aging
Study: Memory Loss Boosts Risk of Death

by Kathleen Doheny
Even Mild Memory Problems Increase Risk, Researchers Find

Sept. 6, 2011 — Older adults who have thinking and memory problems known as cognitive impairment are at a higher risk of death, new research has found.

"The association between cognitive impairment and death risk was found even for mild impairment," says Greg A. Sachs, MD, professor of medicine and a scientist at the Center for Aging Research at Regenstrief Institute, Indiana University School of Medicine.
Mental Health
Seizures in Vets Often Misdiagnosed

by Jennifer Warner
Seizures Caused by Mental Issues Often Misdiagnosed as Epilepsy in Veteran

Sept. 6, 2011 — Seizures or attacks caused by psychological issues may be especially difficult to diagnose in veterans, according to a new study.

Researchers found veterans with these seizures, called psychogenic or non-epileptic seizures, often wait many years longer than civilians for proper diagnosis and treatment.

Unlike epileptic seizures, which are caused by a neurological disorder, psychogenic seizures are caused by psychological issues.
School Shooting Study Shows Genetic Links to PTSD

by BRenda Goodman
Genes May Have Role in Determining Who Bounces Back, Who Struggles After Trauma

Sept. 6, 2011 — A study of college students before and after a campus shooting has helped to pinpoint genes that may influence whether or not a person will develop lasting psychological problems after trauma.

In 2008, Holly Orcutt, PhD, an associate professor of psychology at Northern Illinois University, in DeKalb, was collecting information on more than 1,000 undergraduates for a study on trauma after sexual abuse when her plans took a dramatic turn.
Nutrition/Diet/Fitness
Study: Weight Watchers Better Than Doctors' Advice Alone

by Daniel J. DeNoon
Twice the Weight Loss When Patients Referred to Weight Watchers

Sept. 7, 2011 — Overweight and obese patients referred to Weight Watchers lost twice as much weight as those treated by their doctors in the U.K., Australia, and Germany.

The study was funded by Weight Watchers but run by independent researchers led by Susan A. Jebb, PhD, of the U.K. Medical Research Council.
Drink a Day Keeps Disease Away?

by Jennifer Warner
Moderate Drinking May Help Women Avoid Disease as They Age

Sept. 6, 2011 — "A drink a day keeps disease away" may be the new motto for middle-age women hoping to age gracefully.

A new study shows women who drank the equivalent of a beer or small glass of wine each day were less likely to develop chronic diseases like heart disease, cancer, and diabetes as they got older compared to nondrinkers or those who drink four or more drinks at one time.
49 Million Americans Struggle to Put Food on the Table

by Brenda Goodman
Study Shows 'Food Insecurity' Is Still a Serious Problem in the U.S.

Sept. 7, 2011 — The number of Americans struggling to put adequate food on the table remains at an all-time high, a new government report shows.

The report, from the U.S. Department of Agriculture (USDA), finds that 49 million Americans, or one in six, lacked the resources to eat sufficient, regular meals in 2010.

That number was essentially unchanged since its peak in 2009.

The report is based on an annual survey of 45,000 U.S. households conducted by the U.S. Census.