12/31/2011

archive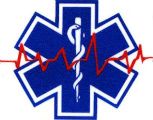 Welcome to the Stars Hollow Health and Fitness weekly diary. It will publish on Saturday afternoon and be open for discussion about health related issues including diet, exercise, health and health care issues, as well as, tips on what you can do when there is a medical emergency. Also an opportunity to share and exchange your favorite healthy recipes.
Questions are encouraged and I will answer to the best of my ability. If I can't, I will try to steer you in the right direction. Naturally, I cannot give individual medical advice for personal health issues. I can give you information about medical conditions and the current treatments available.
You can now find past Health and Fitness News diaries here and on the right hand side of the Front Page.
New Year's Recipes to Bring Good Fortune
Red Lentil Kofta With Spinach
These bite-size bulgur and lentil balls can be part of a mezze spread – an assortment of appetizers – or they can be served as a side dish.
Baked Giant Limas With Winter Squash and Sage
This dish is luxuriously creamy (though there's no cream in it) and comforting.
Albacore Roasted in a Bed of Lettuce
Inspired by a traditional Provençal tuna dish, this version has a lot going for it as a New Year's dish, what with all the green leaves and the fish – lots of prosperity.
Light Lentil Soup With Smoked Trout
This is inspired by a traditional French combination of lentils and fresh salmon.
Soba With Black-Eyed Peas and Spinach
This comforting dish contains good luck charms from all over the globe: soba (buckwheat noodles) is traditional in Japan, black-eyed peas in the American South, and spinach or other greens pretty much everywhere.