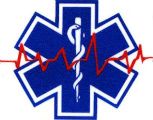 Welcome to the Stars Hollow Health and Fitness weekly diary. It will publish on Saturday afternoon and be open for discussion about health related issues including diet, exercise, health and health care issues, as well as, tips on what you can do when there is a medical emergency. Also an opportunity to share and exchange your favorite healthy recipes.
Questions are encouraged and I will answer to the best of my ability. If I can't, I will try to steer you in the right direction. Naturally, I cannot give individual medical advice for personal health issues. I can give you information about medical conditions and the current treatments available.
You can now find past Health and Fitness News diaries here and on the right hand side of the Front Page.
Smoothies for Grownups
I never thought about adding vegetables to smoothies until I tasted a lunchtime smoothie my sister made that included spinach, pear and walnuts. These are ingredients I like in a salad, and it turns out they still work well together after taking a trip through the blender – especially with fresh ginger added to the mix.

So this week I explored fruit and vegetable smoothies. I'd picked several pounds of oranges from a friend's tree, so I used fresh orange juice as the liquid, and for each drink I combined one or two fruits with a vegetable. I didn't use bananas, which so often go into my smoothies, as I don't really like them with orange juice, and I didn't add dairy to many of them. I was thinking the smoothies would make great snacks, but in fact these make satisfying meals. When I was testing and tasting, they were all I needed for breakfast and lunch. They're packed with vitamins, especially C and A, beta carotene, and antioxidant-rich flavonoids.

Martha Rose Shulman
Mixed Berry and Beet Smoothie
The color alone is enough to cause cravings for this smoothie.
Pear and Arugula Smoothie With Ginger and Walnuts
Arugula may seem like a strange ingredient for a smoothie, but this combination is a real winner, a great lunchtime smoothie.
Pineapple, Orange, Granola and Carrot Smoothie
A small amount of granola contributes great texture to this tangy smoothie.
Arugula Piña Colada Smoothie
Pineapple and coconut milk are traditional partners in piña colada, so why not combine them in something that's really good for you in this lunchtime smoothie?
Red Berry, Cabbage and Almond Smoothie
A high-anthocyanin red smoothie that also delivers the benefits of red cabbage, a cruciferous vegetable high in antioxidant-rich sulfur compounds, and almonds, a very good source of manganese and vitamin E.
General Medicine/Family Medical
Stroke Risk Triples After a Decade With Diabetes

by Brenda Goodman, MA
Study Finds That the Longer a Person Has the Disease, the More Their Risk Rises

March 1, 2012 — The longer a person has diabetes, the higher their risk of having a stroke, according to a new study.

The risk for stroke is known to be two to four times higher among people with diabetes compared to people who don't have the disease.

What has been less clear is whether that risk peaks with the onset of the disease or if it gradually increases over time.

"This study solidifies the idea that duration is also an important factor, beyond sort of the 'yes or no' of having diabetes," says Ken Uchino, a stroke neurologist at Cleveland Clinic in Ohio.
Statin Risks Outweighed by Statin Benefits

by Daniel J.DeNoon
March 1, 2012 — Are the benefits of cholesterol-lowering statin drugs worth their risks?

It seems that every week there's news about statins. One week there's a scare about possible new or underappreciated risks. The next week, you hear they are the best thing ever.
Vitamin A May Help Reduce Melanoma Risk

by Denise Mann
Benefit Seen Only Among People Taking Vitamin A Supplements

March 1, 2012 — Can popping vitamin A supplements help stave off melanoma, the potentially fatal form of skin cancer?

Maybe, a new study suggests.

But even the researchers caution that it is too soon to make any recommendations about taking extra vitamin A to reduce risk for melanoma. Vitamin A can be toxic in high doses.
Warnings/Alerts/Guidelines
Glenmark Generic Birth Control Pills Packed in Reverse Order

by Daniel J. DeNoon
Feb. 27, 2012 — Seven lots of generic birth control pills have been recalled by Glenmark.

It's the second recall of birth control pills in one month. The new recall is not linked to the previous recall of Pfizer birth control pills.

The pills recalled by Glenmark, made and packaged in India, must be taken in order — but the recalled packages are put together backward. This means women may take the wrong pills on the wrong day, putting them at risk of unwanted pregnancy.
Sleeping Pills Called 'as Risky as Cigarettes'
Study Links Sleeping Pills to 4.6-Fold Higher Death Risk

Feb. 27, 2012 — A provocative new study finds that people who take prescription sleeping pills — even once in a while — have a higher death risk than non-users.

The top third of sleeping-pill users had a 5.3-fold higher death risk. They also had a 35% higher risk of cancer, the study found.

"We are not certain. But it looks like sleeping pills could be as risky as smoking cigarettes. It looks much more dangerous to take these pills than to treat insomnia another way," study leader Daniel F. Kripke, MD, tells WebMD.
New Warnings on Cholesterol-Lowering Statins

by Daniel J. DeNoon
FDA: Memory Loss, Confusion, Diabetes Are Possible Statin Side Effects

Feb. 28, 2012 — Memory loss, confusion, high blood sugar, and type 2 diabetes are possible side effects of the popular cholesterol-lowering drugs known as statins, the FDA warns.

Brand name and generic versions of statin drugs must carry these warnings on their labels, the FDA today announced.
Women's Health
Nicotine Patches Fail Most Pregnant Smokers

by Salynn Boyles
Poor Adherence Seen in Nicotine Replacement Study; Safety Issue Still Not Settled

Feb. 29, 2012 — Nicotine replacement therapy is widely used to help smokers kick the habit, but new research raises major doubts about its effectiveness during pregnancy.

The largest clinical trial ever to examine the use of nicotine patches in this setting found little evidence that the treatment helps pregnant women stop smoking.

Adherence with therapy was very low, with fewer than 1 in 10 women still wearing the patches after one month.
Taurine May Help Women's Hearts

by Kathlenn Doheny
Amino Acid Found in Dark Meat Poultry, Fish May Protect Women With High Cholesterol, Study Suggests

March 2, 2012 — Taurine, an amino acid found in dark meat poultry and other foods, may be good for some people's hearts, according to a new study.

"People with high cholesterol may have a reduced risk of coronary heart disease if they have a high level of taurine in their diet," says researcher Yu Chen, PhD, MPH, associate professor of epidemiology at the NYU Langone Medical Center in New York.

Her research looked only at women. However, she suspects the same benefit may be found for men.
Study Reaffirms That Pap Tests Save Lives

by Denise Mann
Women Whose Cervical Cancer Is Diagnosed via Pap Tests Have Higher Chance of Survival

March 1, 2012 — Regular Pap tests can, and do, save the lives of women diagnosed with cervical cancer, a new study shows.

Women whose cervical cancers were found by a Pap test had a 92% cure rate. The cure rate fell to 66% among women who were diagnosed because of symptoms.

Even those women who had symptoms when they went for a regular Pap test had a better chance of beating the cancer than women who were overdue for their screening test when diagnosed. More than 75% of the 373 women who died had not had a Pap test during the recommended time frame.
Trans Fats Linked to Stroke in Women
Study: Women Who Ate the Most Trans Fats Had Highest Stroke Risk

March 1, 2012 — Artery-clogging trans fats have been linked to heart disease in study after study, and now new research suggests that the fats may also increase stroke risk in women.

Middle-aged and older women whose diets contained the most trans fats in the newly reported study had the highest risk for stroke, but regular use of aspirin appeared to moderate this risk.
Vitamin D May Ease Painful Periods

by Kathleen Doheny
Women Given Large Oral Dose Able to Skip Painkillers, but Approach Needs More Study

Feb. 28, 2012 — A single large dose of vitamin D may help women with painful periods feel more comfortable and skip painkillers, Italian researchers report.

Antonino Lasco, MD, of the University of Messina, and his team compared the use of the vitamin D dose with placebo pills. They studied 40 women, ages 18 to 40. All had painful menstrual periods, known as dysmenorrhea. It affects nearly half of women who menstruate.

Besides pain, there can be nausea, vomiting, diarrhea, and sleep problems.
Pediatric Health
New Youth Baseball Safety Recommendations
Play Ball Safely, With New Baseball Guidelines From Pediatricians

Feb. 28, 2012 — As spring training begins, little leaguers should take a lesson from the pros and take care to avoid common baseball injuries.

New safety guidelines from the American Academy of Pediatrics call for youth baseball coaches and parents to be aware of the potential for overuse and traumatic injuries among young baseball players and take steps to avoid them.
Playground Injuries Often More Serious at Home

by Brenda Goodman, MA
Study Finds Greater Risk of Severe Injuries on Home vs. Public Equipment

March 2, 2012 — Parents who are thinking about installing a backyard play set may want to start planning from the ground up. A new study shows that playground injuries are more likely to be severe when they occur at home.

The reason? Landing surfaces under home play sets often aren't as safe as the recycled rubber, sand, or mulch that's frequently used under public equipment.
Web Therapy Helps With Chronic Fatigue Syndrome

by Salynn Boyles
Internet Behavioral Treatment Highly Effective for Teens With Chronic Fatigue Syndrome

Feb. 29, 2012 — Internet-based behavioral therapy appears to be a highly effective new tool for the treatment of teenagers with chronic fatigue syndrome (CFS), according to a new study from the Netherlands.

After just six months of treatment, the self-reported recovery rate among teens with CFS whose behavioral therapy was delivered via the web was eight times higher than among teens who got traditional face-to-face behavioral therapy.

And the improvement in symptoms persisted over an additional six months of follow-up.
Stents Overused in Stable Heart Patients

by Salynn Boyles
Study Finds No Benefit of Stents Over Using Medications First

Feb. 27, 2012 — As many as 2 out of 3 elective heart angioplasty procedures performed in the U.S. on patients with stable heart disease may not be needed, a new research review suggests.

The analysis of eight large clinical trials found that the addition of opening narrowed arteries with stents provided no added benefit over aggressive therapy with medication alone as a first treatment for patients with stable disease.
Aging
Study: Sleep Disturbances Not Linked to Aging

by Denise Mann
Over-80 Group Reports Fewer Sleep Problems Than Many Young Adults

March 1, 2012 — Like fine wine, sleep may get better with age.

At least that's what a study of more than 150,000 adults suggests. According to the new report, many people in their 80s have fewer complaints about their sleep than their younger counterparts.

Although the results are based on self-reports, not objective reports of sleep quality and quantity, "we were very surprised at the findings at first," says researcher Michael Grandner, PhD, in an email. He is a research associate at the Center for Sleep and Circadian Neurobiology at the Perelman School of Medicine at the University of Pennsylvania in Philadelphia.
Mental Health
Top 5 Happiest States in the U.S.

by Richard Kearns
West Virginians Happier, but Still Least Happy

Feb. 28, 2012 — People who live in Hawaii are the happiest in the U.S. and have the most positive outlook, according to this year's Gallup-Healthways Well-Being Index.

It's the third year in a row the survey has ranked Hawaii as the No. 1 state for well-being. North Dakota, Minnesota, Utah, and Alaska rounded out the top five happiest states.

West Virginia scored lowest on well-being, but did slightly improve from last year.

The Well-Being Index score for the nation as a whole is the lowest since tracking began in 2008.
High Social Status Linked to Bad Behavior

by Matt McMillen
In and out of the Lab, Upper Class Thinking May Lead People to Lie, Cheat

Feb. 27, 2012 — People who consider themselves upper class may not always act all that classy, according to a new study in the Proceedings of the National Academy of Sciences.

In seven different experiments, researchers at the University of California, Berkeley, and the University of Toronto demonstrated that members of the "upper class" were more likely than those farther down the economic and social ladder to engage in unethical behavior, including taking candy meant for children.
Nutrition/Diet/Fitness
Rx for Vegetarians: Check Meds for Animal Products

By Daniel J. DeNoon
Vegetarians Often Unaware That Animal Products Lurk in Many Prescription Pills

Feb. 28, 2012 — Many vegetarians and vegans strictly avoid animal products because of dietary, medical, cultural, ethical, or religious convictions.

But what they don't know about their medications may run counter to these beliefs. Many medications use gelatin as part of the manufacturing process. Gelatin is almost universally derived from animals. It does many things for many medications. Gelatin may help form capsule shells, make liquids thicker, and coat drug powder.
New USDA Nutrition Labels for Meat, Poultry

by Daniel J. DeNoon
More Nutrition Info on Ground Meat/Poultry and Popular Cuts

March 1, 2012 — Starting today, new nutrition labels will appear on raw meat and poultry.

A new USDA rule says nutrition information must be available for most ground meat and ground poultry, and for popular cuts of meat and poultry.

Before now, the USDA required nutrition labels only on meat and poultry with added ingredients, such as marinade or stuffing, says Elisabeth Hagen, MD, USDA under secretary for food safety.
CDC Report: Kids Still Eat Too Much Added Sugar

by Kathleen Doheny
About 16% of Kids' Total Calories Come From Added Sugars, New Report Finds

Feb. 29, 2012 — U.S. children and teens have cut down on added sugars but still eat too much, according to a new report.

"Added sugar consumption is high among children and teens," says Cynthia L. Ogden, PhD, an epidemiologist with the CDC's National Center for Health Statistics, which issued the report.

About 16% of total calories eaten by children and teens are from added sugars, Ogden found.
Most Americans Don't Need Extra Selenium

by Brenda Goodman, MA
Review Finds Evidence That Selenium Supplements May Increase the Risk of Type 2 Diabetes

Feb. 28, 2012 — Taking selenium? You may not need to. There's new evidence to suggest that selenium supplements aren't necessary for most Americans. They may even cause harm.

And if you pop a daily multivitamin, as more than one-third of Americans do, check the label. Many multivitamin and mineral formulas contain selenium.
Omega-3 Fatty Acids Help Brain Age Better

by Jennifer Warner
Diet Rich in Omega-3 Fatty Acids May Help Prevent Memory Problems, Slow Effects of Aging in the Brain

Feb. 27, 2012 — Forget the fish and your brain might become forgetful.

A new study shows that people with low levels of omega-3 fatty acids, particularly those found in fish, such as docosahexaenoic acid (DHA), are more likely to have memory problems.

Researchers say the results suggest diets lacking in omega-3 fatty acids may cause the brain to age faster.