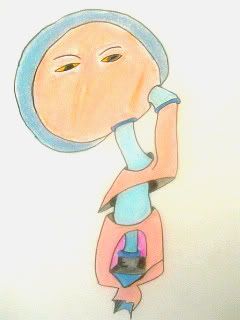 THERE'S GOOD NEWS AND THERE'S BAD NEWS…

Women's World Cup titleholders Nadeshiko Japan beat the powerful Americans in soccer once again, this time 1-0 at the Algarve Cup tournament in Portugal.

Unfortunately, however, the Japanese women would go on to lose 4-3 to Germany in the Algarve Cup final.

US pop singer and 1980s icon Cyndi Lauper was in tsunami-hit Ishinomaki to cheer up local elementary school students with a few songs. Lauper was also here a year earlier, arriving on March 11, 2011. Not the greatest timing for a girl who just wanted to have…

A private detective agency in Japan revealed that 21.5 percent of married women with jobs that they were hired to track had been unfaithful.

The number of Japanese students who committed suicide in 2011 was up to 1,029, a record and over 100 higher than the previous year, according to the National Police Agency.

A 6m fishing boat, swept away by the March 11 tsunami from a town in Iwate Prefecture and later recovered off the coast of Hyogo Prefecture, was returned to the owner's family. The man who owned the boat was killed by the tsunami.

A Buddhist temple in Nagano has made wooden Jizo statues, which spiritually protect temples, out of fallen pine trees from disaster-hit Rikuzentakata in Iwate Prefecture.

US Navy Admiral Robert Willard, the man who coordinated the US military's post-March 11 relief operations in Japan-Operation Tomodachi-stepped down from his post as commander of the US Pacific Command.

An elderly man and woman were found dead in a Tokyo apartment. The pair apparently expired due to "illness," according to the local police.

Pieces of haniwa clay figures shaped in the form of humans dating from the 5th century were found at a burial site in Shimane Prefecture, the oldest artifacts of their type ever discovered in Japan.