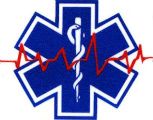 Welcome to the Stars Hollow Health and Fitness News weekly diary. It will publish on Saturday afternoon and be open for discussion about health related issues including diet, exercise, health and health care issues, as well as, tips on what you can do when there is a medical emergency. Also an opportunity to share and exchange your favorite healthy recipes.
Questions are encouraged and I will answer to the best of my ability. If I can't, I will try to steer you in the right direction. Naturally, I cannot give individual medical advice for personal health issues. I can give you information about medical conditions and the current treatments available.
You can now find past Health and Fitness News diaries here and on the right hand side of the Front Page.
Follow us on Twitter @StarsHollowGzt
Going Nuts for Smoothies
When I make a smoothie I like to make a meal out of it, or at least make something substantial enough to get me through my morning swim…. Lately I've been adding substance to smoothies in the form of nuts, seeds and nut powders. I recently learned about the benefits of soaking seeds overnight in water.

Soaking breaks down phytic acid and protease inhibitors, naturally occurring substances in nuts, seeds, grains and legumes that protect them until they germinate but can block enzyme function and reduce the absorption of important minerals in your body. Soaking seeds also breaks down complex starches.

I found that soaking nuts – almonds and pistachios, in this week's recipes – leached too much flavor from them, but I liked the results for the sunflower seeds, pumpkin seeds and sesame seeds I used in this week's blender drinks. Soak seeds overnight in the refrigerator and drain before using. I also recommend this method if you use seeds in your homemade breads: They won't get hard and burn when you bake the bread, and they'll help keep the crumb nice and moist.

~Martha Rose Shulman~
Strawberry and Almond Smoothie
A traditional smoothie with a twist of nutty protein.
Ice cubes made with low-fat coconut milk give this blended drink extra flavor and texture.
Hazelnuts, pistachios and coconut milk add richness to this nutritious drink.
A simple banana smoothie gains complexity from almonds, a trio of seeds and a little spice.
You can get the ruby-colored pomegranate juice for this drink with a juicer or a citrus press.