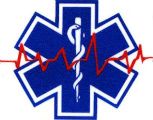 Welcome to the Health and Fitness NewsWelcome to the Stars Hollow Health and Fitness News weekly diary. It will publish on Saturday afternoon and be open for discussion about health related issues including diet, exercise, health and health care issues, as well as, tips on what you can do when there is a medical emergency. Also an opportunity to share and exchange your favorite healthy recipes.
Questions are encouraged and I will answer to the best of my ability. If I can't, I will try to steer you in the right direction. Naturally, I cannot give individual medical advice for personal health issues. I can give you information about medical conditions and the current treatments available.
You can now find past Health and Fitness News diaries here and on the right hand side of the Front Page.
Follow us on Twitter @StarsHollowGzt
Gazpachos Minus the Bread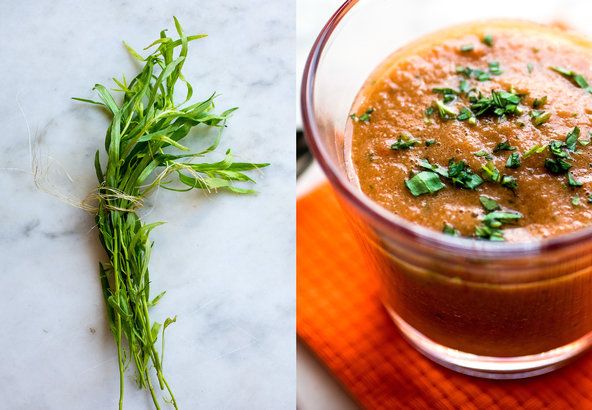 For years I insisted that gazpacho can't be gazpacho if it doesn't have bread as one of its ingredients. After all, bread is what gives classic gazpacho its unique texture. But this week I decided to forget about the bread and focus in on the combination of tomatoes, vinegar, olive oil, onion and garlic that is really behind the signature flavor of gazpacho. The new Spanish chefs have been reinterpreting this lively, low-calorie soup for over a decade now, so I felt free to experiment, too.

~Martha Rose Shulman~
Gazpacho sans Bread
Keep this gazpacho in a pitcher in the refrigerator and enjoy all summer long.
Blender Gazpacho With Celery, Carrot, Cucumber and Red Pepper
A version of gazpacho that is essentially a tangy, pungent vegetable smoothie.
Chipotle contributes heat and smoke to this beautiful blender gazpacho.
Tomatillo, Tomato and Avocado Gazpacho
Avocados contribute a creamy texture to this spicy gazpacho.
The color alone is reason enough to make this gorgeous gazpacho.
General Medicine/Family Medical
Cigarette Taxes Deter Heavy Drinking, Study Says

by Robert Preidt, HealthDay
Smoking increases risk for problematic drinking, researcher notes

ug. 9 (HealthDay News) — Higher cigarette taxes help reduce drinking among certain groups of people, U.S. researchers say.

To assess the impact that increases in cigarette taxes between 2001-02 and 2004-05 had on drinking behavior, researchers analyzed data from more than 21,000 drinkers who took part in a survey from the National Institute on Alcohol Abuse and Alcoholism.

The cigarette tax increases were associated with modest to moderate reductions in drinking among "vulnerable groups," according to the study, which was published in the journal Alcoholism: Clinical & Experimental Research.
Pictures May Help Encourage Skin Cancer Self-Exams

by Robert Preidt, HealthDay
Study found images more motivating than text descriptions alone

Aug. 9 (HealthDay News) — Pictures can make a strong impression: People who see images of skin cancer are more likely to do skin examinations, according to a new study.

An evidence review concluded that people who saw pictures of skin cancer were motivated to check their skin more often and accurately. Text descriptions of skin cancer alone were not effective in promoting skin self-examination.

The study was published in the July issue of the Journal of the American Academy of Dermatology.
RA May Increase Potential for Blood Clots

byKathleen Doheny, HealthDay
Researchers find tripled risk of leg blood clots, doubled odds of lung clots

Aug. 8 (HealthDay News) — Rheumatoid arthritis increases the risk of developing potentially fatal blood clots in the legs and lungs, according to new research from Taiwan.

People with this inflammatory form of arthritis are more than three times as likely to develop a deep vein thrombosis (a clot usually in the legs) and twice as likely to have a pulmonary thromboembolism (a clot that travels to the lungs) compared to those without the diagnosis, the new study found.

"I would call this a moderate increased risk," said Dr. Tore Kvien, editor-in-chief of the journal Annals of the Rheumatic Diseases and head of rheumatology at Diakonhjemmet Hospital in Oslo, Norway.
Meditation Could Help Smokers Cut Down, Study Hints

by Randy Dotinga, HealthDay
A month later, those trained in technique smoked less

Aug. 8 (HealthDay News) — Learning a type of meditation technique might make it easier for smokers to cut down, at least on a short-term basis, new research suggests.

The finding is based on the experiences of just five smokers, and could be purely coincidental. Researchers found, however, that training other smokers how to relax had no effect on how much they smoked, a sign that there may indeed be something to the meditation approach.

So should smokers meditate if they want to smoke less?
Psoriasis, Other Medical Conditions May Be Linked

by Robert Preidt, HealthDay
As skin disorder worsened, likelihood of multiple diseases rose, researchers found

Aug. 7 (HealthDay News) — People with the skin disease psoriasis may be at increased risk for other major health problems, according to a new study.

The link between psoriasis, which is characterized by irritated, red patches of skin, and other medical conditions has been unclear. In this study, published online Aug. 7 in the journal JAMA Dermatology, researchers analyzed data from more than 9,000 British psoriasis patients, aged 25 to 64. They compared them with more than 90,000 age-matched people without psoriasis.
Self-Monitoring BP Appears to Improve Results

by Steven Reinberg, HealthDay
Patients engaged in their health care do better, expert says

Aug. 6 (HealthDay News) — Tracking your own blood pressure at home can help you control hypertension, a new research review finds.

And if you have a clinician's help in monitoring your blood pressure, you'll likely do even better, at least in the short term, according to the study, which was published Aug. 6 in the journal Annals of Internal Medicine.
Lymphoma Risk Varies for Celiac Disease Patients

by Robert Preidt, HealthDay
Blood cancer more common for those with continuing intestinal damage, study found

Aug. 5 (HealthDay News) — Celiac disease patients with ongoing intestinal damage have a higher risk for lymphoma than those with healed intestines, a new study finds.

The intestinal damage in people with celiac disease is caused by a reaction to eating gluten, which is found in wheat, barley and rye. After diagnosis, many patients switch to a gluten-free diet. Patients often are followed up on to assess the effects that dietary changes and treatment have on intestinal healing.
Warnings/Alerts/Guidelines
FDA Warns of Rare Acetaminophen Risk

by Robert Lowes, Medscape Medical News
Aug. 5, 2013 — Anyone who develops a rash, blister, or some other skin reaction while taking acetaminophen should stop using the drug and seek medical care immediately. The painkiller poses the risk for three rare but potentially fatal skin disorders, the FDA announced.

The three serious, bad reactions that patients and doctors should watch out for are Stevens-Johnson Syndrome, toxic epidermal necrolysis, and acute generalized exanthematous pustulosis.
Salmonella Outbreak Sickens 307 in 37 States

by HealthDay Staff, HealthDay
CDC says infections are linked to baby poultry from multiple hatcheries

Aug. 9 (HealthDay News) —- More than 300 people in 37 states have been sickened to date in a major multistate outbreak of salmonella infection linked to baby poultry, U.S. government health officials reported Friday.

The report showed that 307 people have become infected with Salmonella Typhimurium, and that 60 percent of them were children aged 10 or younger.
Seasonal Flu/Other Epidemics/Disasters
Asian Tiger Mosquito Could Spread U.S. Disease

by Alan Mozes, HealthDay
Present in more than half of states, the bloodthirsty parasite transmits a host of viruses

Aug. 9 (HealthDay News) — What's striped black-and-white, packs a nasty bite and is a tireless spreader of disease? No, it's not a B-movie horror creature — it's the Asian tiger mosquito.

And though a relative newcomer to the American scene, experts now warn that this intruder is starting to create a fearsome buzz, with the potential to cause havoc across the United States. So far, however, it hasn't led to widespread disease in this country.
Many Docs Wrongly Prescribe Antibiotics: Study

by Robert Preidt, HealthDay
Using these drugs incorrectly, such as for viruses, adds to problem of drug-resistant bacteria

Aug. 8 (HealthDay News) — When prescribing antibiotics, American doctors choose the most powerful drugs more than 60 percent of the time, a new study finds.

But more than 25 percent of the prescriptions for these "broad-spectrum" antibiotics — which are capable of killing multiple types of bacteria — are useless because the infection is caused by a virus, which cannot be treated with antibiotics, the researchers said.
Women's Health
Many Young Women Use 'Withdrawal' for Birth Control

by Mary Brophy Marcus, HealthDay
But new study confirms that it's not good for preventing pregnancy

ug. 6 (HealthDay News) — Withdrawal is an old-fashioned, unreliable form of birth control, but one-third of young women still use it anyway, new research indicates.

"Our study showed that use of withdrawal for contraception is very common, but it doesn't work as well as other methods," said study author Dr. Annie Dude, a resident in the department of obstetrics and gynecology at Duke University Medical Center, in Durham, N.C.
Mother's Asthma During Pregnancy May Raise Child's Health Risks

by Alan Mozes, HealthDay
Large study of Danish women followed their children up to age 6

Aug. 5 (HealthDay News) — A large new study of Danish women has tied a mother's asthma during pregnancy to a higher risk for developing a wide range of childhood diseases among her offspring.

The finding does not broadly concern all mothers who have a history of asthma, but rather those who actually experience an asthma attack while pregnant.

The observation could lead to heightened scrutiny of asthma status during pregnancy, and increased efforts to better control the condition, the researchers suggested. It may also encourage more vigilant monitoring of children who are born to mothers whose pregnancy included asthma flare-ups.
Channel Blocker BP Meds Tied to Breast Cancer Risk

by Steven Reinberg, HealthDay
Association, not cause and effect, noted with long-term use by older women

Aug. 5 (HealthDay News) — Postmenopausal women who use a type of blood pressure-lowering medication called a calcium channel blocker may have increased odds of developing breast cancer, new research suggests.

Long-time users of these drugs have more than double the risk for getting breast cancer compared to women not using the medications, according to the study, published Aug. 5 in JAMA Internal Medicine.
Men's Health
Metformin May Lower Risk of Prostate Cancer Death

by Kathleen Doheny, HealthDay
Diabetic men using the drug had higher survival rates in cancer study

Aug. 5 (HealthDay News) — Metformin, a widely used diabetes drug, may reduce the risk of dying from prostate cancer, according to new research.

A study of nearly 4,000 diabetic men found that those taking metformin when diagnosed with prostate cancer were less likely to die of the cancer or other causes compared to men using other diabetes drugs.
Pediatric Health
Childhood Obesity Rates Drop Slightly: CDC

by Steven Reinberg, HealthDay
U.S. government report finds good news in a critical fight

Aug. 6 (HealthDay News) — There was a small but sure sign Tuesday that the fight against childhood obesity may yet be won: A new government report found that obesity rates among low-income preschoolers had declined slightly in at least 19 states.

After decades of increases, the report from the U.S. Centers for Disease Control and Prevention found that Florida, Georgia, Missouri, New Jersey, South Dakota, and the U.S. Virgin Islands saw at least a 1 percent decrease in their rate of obesity from 2008 through 2011. Rates in 20 states and Puerto Rico held steady, while rates increased slightly in three other states: Colorado, Pennsylvania and Tennessee.
Many Kids With Asthma Live With Secondhand Smoke

by Steven Reinberg, HealthDay
These children have worse symptoms and more outbreaks, experts warn

Aug. 8 (HealthDay News) — Children with asthma who are exposed to secondhand smoke have more severe symptoms and more frequent outbreaks than other kids with asthma.

Yet despite these health hazards, the rate of asthmatic children who regularly breathe in secondhand smoke hasn't changed since 1999, according to the U.S. Centers for Disease Control and Prevention.

From 1999 to 2010, the percentage of children without asthma exposed to environmental tobacco smoke decreased from about 57 percent to 44 percent, according to the research team lead by Dr. Kenneth Quinto at the CDC's National Center for Health Statistics.
Sugary Drinks Tied to Preschoolers' Extra Pounds

by Amy Norton, HealthDay
Study found those who drank more of them were more likely to be obese at age 5

Aug. 5 (HealthDay News) — Preschool children who regularly have sugary drinks tend to pack on more pounds than other youngsters, a large study of U.S. children suggests.

Researchers found that among the 2- to 5-year-olds they followed, those who routinely had sugar-sweetened drinks at age 5 were 43 percent more likely to be obese than their peers who rarely had those drinks.
Aging
High Blood Sugar Levels and Dementia Risk
Elevated blood glucose may harm the brain, even in people without diabetes, researchers say

Aug. 7 (HealthDay News) — Elevated blood sugar levels, even among people who don't have diabetes, are associated with an increased risk for dementia, a new study shows.

The effect was very subtle, however, suggesting that higher blood sugar levels may be more of a nudge toward memory loss than a shove.

"If I had diabetes and I read this study, my reaction would be relief," said Dr. Richard O'Brien, chair of neurology at Johns Hopkins Bayview Medical Center in Baltimore, who was not involved in the research. "The effect was small."
Nutrition/Diet/Fitness
Urging Your Partner to Diet May Backfire

by Kathleen Doheny, HealthDay
Response could be unhealthy, such as fasting, taking diet pills or binge eating, study finds

Aug. 8 (HealthDay News) — Urging a partner to diet may seem like a supportive thing to do, but a new study finds it can trigger unhealthy habits such as fasting and taking diet pills — measures that can then lead to severe eating disorders.

Both women and men tended to react negatively to their partners' well-meaning encouragement, said researcher Marla Eisenberg, an associate professor of adolescent health and medicine at the University of Minnesota.

"Romantic partners provide important feedback about each other's weight," Eisenberg said. "Encouraging a loved one to diet, however, may do more harm than good."
Walking to Work Tied to Lower Diabetes Risk

by Robert Preidt, HealthDay
Car commuters have higher blood pressure, more obesity, U.K. study also found

Aug. 6 (HealthDay News) — People who walk to work are 40 percent less likely to develop diabetes and 17 percent less likely to develop high blood pressure than those who drive, according to a new study.

Researchers analyzed data from 20,000 U.K. residents to examine how the ways they traveled to work affected their health.