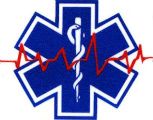 Welcome to the Health and Fitness NewsWelcome to the Stars Hollow Health and Fitness News weekly diary. It will publish on Saturday afternoon and be open for discussion about health related issues including diet, exercise, health and health care issues, as well as, tips on what you can do when there is a medical emergency. Also an opportunity to share and exchange your favorite healthy recipes.
Questions are encouraged and I will answer to the best of my ability. If I can't, I will try to steer you in the right direction. Naturally, I cannot give individual medical advice for personal health issues. I can give you information about medical conditions and the current treatments available.
You can now find past Health and Fitness News diaries here and on the right hand side of the Front Page.
Follow us on Twitter @StarsHollowGzt
Four Frittatas and a Terrine
Four of this week's recipes are for small, four-egg frittatas for two, all cooked in an 8-inch, heavy nonstick omelet pan. If you want to double or triple the recipes for a larger crowd, use a 10-inch pan for six to eight eggs and a 12-inch pan for more than eight eggs. You will need to finish the large ones under the broiler for a minute or two to set the top.

The last recipe is more time consuming, but well worth the effort. It's a traditional Provençal terrine of stacked omelets, called a crespéu. Years ago, when I was working on my cookbook "Provençal Light," I researched and wrote a recipe for the dish but never saw it in restaurants or shops. But in the last five years it has become fashionable in Provençal charcuteries, and I see it everywhere. I experimented with a couple of techniques for making it this week, and was so happy to have the results on hand in my kitchen.

~Martha Rose Shulman~
Tomato Frittata
Pasta is just one destination for summer marinara sauce. This dish is the other.

This pretty frittata can be made using peas from the garden, market or freezer.

A sweet-tasting frittata that makes a great meal or snack.
A colorful frittata that makes a great portable meal.
A beautiful terrine made with stacked frittatas.