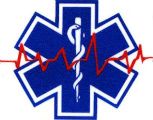 Welcome to the Health and Fitness NewsWelcome to the Stars Hollow Health and Fitness News weekly diary. It will publish on Saturday afternoon and be open for discussion about health related issues including diet, exercise, health and health care issues, as well as, tips on what you can do when there is a medical emergency. Also an opportunity to share and exchange your favorite healthy recipes.
Questions are encouraged and I will answer to the best of my ability. If I can't, I will try to steer you in the right direction. Naturally, I cannot give individual medical advice for personal health issues. I can give you information about medical conditions and the current treatments available.
You can now find past Health and Fitness News diaries here and on the right hand side of the Front Page.
Follow us on Twitter @StarsHollowGzt
Cooking Light With Seafood
Many of you, still full from Thanksgiving, may be anticipating holiday parties to come and wondering how to balance things out with some of the meals in between. With this in mind, I decided to work on light fish and seafood dinners for this week's Recipes for Health. They should provide you with a respite from rich food during this shortened window between Thanksgiving and Christmas.

Martha Rose Shulman
Alaskan Cod in Sweet and Sour Pepper Sauce
A sauce that can double as a vegetable side dish.
A cool sauce over hot fish makes for a delicious meal.
Tomatillo sauce works with a wide range of fish.
A light, satisfying meal that can be served over a bed of spinach.
Clams are high in Omega 3 fatty acids, low in calories, and very high in iron.
General Medicine/Family Medical
Mild Heart Disease: Equal Risks for Men and Women?

By Steven Reinberg, HealthDay
Study calculated chances of heart attack and cardiac death

Dec. 3, 2013 (HealthDay News) — Men and women with mild heart disease share the same risks, at least over the short term, a new study suggests.

Doctors have thought that women with mild heart disease do worse than men. This study, however, suggests that the rate of heart attacks and death among men and women with heart disease is similar.

Meanwhile, both men and women who don't have buildup of plaque in their coronary arteries have the same good chance of avoiding severe heart-related consequences, said lead researcher Dr. Jonathon Leipsic.
New Approach May Ease Severe 'Ringing in the Ears'

By Alan Mozes, HealthDay
Small, early study used electrical nerve stimulation and tone therapy for hard-to-treat tinnitus

Dec. 6, 2013 (HealthDay News) — Patients suffering from the intense, chronic and sometimes untreatable ringing in the ear known as tinnitus may get some relief from a new combination therapy, preliminary research suggests.

The study looked at treatment with daily targeted electrical stimulation of the body's nervous system paired with sound therapy.
Vitamin D Supplements Won't Help Prevent Disease: Review

By Serena Gordon, HealthDay
Low levels of 'sunshine vitamin' could be a sign of illness, rather than a cause, studies suggest

Dec. 5, 2013 (HealthDay News) — Low levels of vitamin D have been implicated as a potential cause of diseases ranging from cancer to diabetes. Now an extensive review suggests it's really the other way around: Low levels of the "sunshine vitamin" are more likely a consequence — not a cause — of illness.

In their review of almost 500 studies, the researchers found conflicting results. Observational studies, which looked back at what people ate or the kinds of supplements they took, showed a link between higher vitamin D levels in the body and better health.
Scientists Seek to Take Bite Out of Mosquito Problem

By Robert Preidt, HealthDay
Knowing how they detect skin odor might lead to better repellants, researcher says

Dec. 5, 2013 (HealthDay News) — Researchers have learned more about how mosquitoes detect skin odor, and they say their findings could lead to better repellants and traps.

Mosquitoes are attracted to our skin odor and to the carbon dioxide we exhale. Previous research found that mosquitoes have special neurons that enable them to detect carbon dioxide. Until now, however, scientists had not pinpointed the neurons that mosquitoes use to detect skin odor.
Could Electrical Brain Stimulation Help With This?

By Robert Preidt, HealthDay
In tiny study, 2 patients experienced a desire to conquer challenge

Dec. 5, 2013 (HealthDay News) — Electrical stimulation of a specific area of the brain may help boost a person's ability to get through tough times, according to a tiny new study.

Researchers implanted electrodes in the brains of two people with epilepsy to learn about the source of their seizures. The electrodes were situated in the part of the brain known as the "anterior midcingulate cortex." This region is believed to be involved in emotions, pain and decision-making.
TB Vaccine May Work Against Multiple Sclerosis

By Serena Gordon, HealthDay
More brain lesions seen in people who got dummy injection

Dec. 4, 2013 (HealthDay News) — A vaccine normally used to thwart the respiratory illness tuberculosis also might help prevent the development of multiple sclerosis, a disease of the central nervous system, a new study suggests.

In people who had a first episode of symptoms that indicated they might develop multiple sclerosis (MS), an injection of the tuberculosis vaccine lowered the odds of developing MS, Italian researchers report.
U.S. Stroke Deaths Fell 30% Over Past Decade

By Robert Preidt, HealthDay
Experts unsure exactly why, but better prevention and after-stroke care may be factors

Dec. 3, 2013 (HealthDay News) — Stroke deaths in the United States have been dropping for more than 100 years and have declined 30 percent in the past 11 years, a new report reveals.

Sometimes called a brain attack, stroke is a leading cause of long-term disability.

Stroke, however, has slipped from the third-leading cause of death in the United States to the fourth-leading cause. This, and a similar decline in heart disease, is one of the 10 great public-health achievements of the 20th century, according to the U.S. Centers for Disease Control and Prevention.
RA Patients See Big Boost in Quality of Life

By Alan Mozes, HealthDay
Dutch study found substantial drops in anxiety, depression and disability over 2 decades

Dec. 3, 2013 (HealthDay News) — Rheumatoid arthritis patients can generally look forward to a much better quality of life today than they did 20 years ago, new research suggests.

The observation is based on a comparative multi-year tracking of more than 1,100 rheumatoid arthritis patients. All had been diagnosed with the often severely debilitating autoimmune disease at some point between 1990 and 2011.

The reason for the brighter outlook: a combination of better drugs, better exercise and mental health therapies, and a greater effort by clinicians to boost patient spirits while encouraging continued physical activity.
FDA Starts Regulating Compounding Pharmacies

By Steven Reinberg, HealthDay
New powers designed to make specialty drugs safer for patients

Dec. 2, 2013 (HealthDay News) — The U.S. Food and Drug Administration on Monday began the process of regulating compounding pharmacies, which create new drug combinations or alter drugs to suit individual patient needs.

Under the Drug Quality and Security Act, signed into law Nov. 27 by President Barack Obama, these pharmacies are being encouraged to register with the FDA. The agency will then classify them as outsourcing pharmacies, enabling them to sell bulk drugs to hospitals and other health-care facilities.
Brain-Training Device May Ease Stroke Paralysis

By Brenda Goodman, HealthDay
Preliminary study finds benefits long after attack

Dec. 2, 2013 (HealthDay News) — Scientists are testing a new thought-controlled device that may one day help people move limbs again after they've been paralyzed by a stroke.

The device combines a high-tech brain-computer interface with electrical stimulation of the damaged muscles to help patients relearn how to move frozen limbs.

So far, eight patients who had lost movement in one hand have been through six weeks of therapy with the device. They reported improvements in their ability to complete daily tasks.
Scans May Support Venus/Mars Divide Between Sexes

By Randy Dotinga, HealthDay
Study analyzed brain 'wiring' of kids, teens and young adults

Dec. 2, 2013 (HealthDay News) — While not every woman is intuitive or every man handy with tools, neurological scans of young males and females suggest that — on average — their brains really do develop differently.

The research comes with a caveat: It doesn't connect the brain-scan findings to the actual ways that these participants behave in real life. And it only looks at overall differences among males and females.

Still, the findings "confirm our intuition that men are predisposed for rapid action, and women are predisposed to think about how things feel," said Paul Zak, who's familiar with the study findings.
Warnings/Alerts/Guidelines
Measles Still a Threat, U.S. Health Officials Warn

By Steven Reinberg, HealthDay
Sporadic outbreaks caused by travelers to countries without vaccination programs, doctors say

Dec. 5 (HealthDay News) — Although measles has been virtually eliminated in the United States, outbreaks still occur here. And they're usually triggered by people infected abroad, in countries where widespread vaccination doesn't exist, federal health officials said Thursday.

And while it's been 50 years since the introduction of the measles vaccine, the highly infectious and potentially fatal respiratory disease still poses a global threat. Every day some 430 children around the world die of measles. In 2011, there were an estimated 158,000 deaths, according to the U.S. Centers for Disease Control and Prevention.
Seasonal Flu/Other Epidemics/Disasters
Meningitis Outbreaks: FAQ

By Kathleen Doheny, WebMD Health News
Dec. 5, 2013 — An outbreak of a less common form of meningitis on two U.S. college campuses has prompted public health officials to take action to prevent the disease from spreading.

As of Dec. 4, the CDC confirmed eight cases of meningitis at Princeton University and four more cases, with one other possible, at the University of California, Santa Barbara.

While most students have recovered or are recovering, one student had both feet amputated and is still hospitalized. Students in close contact with them are being given preventive antibiotics. The disease can lead not only to amputations but also paralysis, hearing loss, brain damage, and death.

Because the vaccine used in the U.S. does not protect against this specific strain, the CDC took the extraordinary step of asking the FDA to import a different vaccine approved in Europe and Australia to help prevent more infections.

Here is what else parents and students need to know to stay healthy and minimize risk.
Too Few Americans With Asthma Getting Flu Shots

By Robert Preidt, HealthDay
Report finds only half of this high-risk group gets immunized

Dec. 5, 2013 (HealthDay News) — People with asthma face special risks from influenza, and a new report suggests far too few American asthma patients receive the seasonal flu shot.

"Asthmatics are at increased risk for complications from the flu," said one expert, Dr. Len Horovitz, a pulmonary specialist at Lenox Hill Hospital in New York City. "Exacerbations [flare-ups] of asthma are common with any viral infection, but the exacerbation from the flu is particularly severe."
New HIV Strain May Move to AIDS More Quickly: Study

By Robert Preidt, HealthDay
Researchers say period from infection to disease takes about 5 years

Dec. 3, 2013 (HealthDay News) — A recently discovered, aggressive strain of HIV leads to faster development of AIDS than other HIV strains, according to a new study.

More than 60 epidemic strains of HIV-1 exist. This new strain has the shortest period from infection to the development of AIDS, at about five years, according to researchers at Lund University, in Sweden.

The new strain is a fusion of the two most common strains in Guinea-Bissau, a small country in West Africa. It has been identified only in that region. When two strains join, they form what's called a "recombinant."
Chickenpox Vaccine Not Responsible for Rise in Shingles, Study Says

By Serena Gordon, HealthDay
39 percent increase over 18 years remains unexplained

Dec. 2, 2013 (HealthDay News) — The prevalence of a painful condition known as shingles is increasing in the United States, but new research says the chickenpox vaccine isn't to blame.

Shingles is caused by the same virus that causes chickenpox, the varicella zoster virus. Researchers have theorized that widespread chickenpox vaccination since the 1990s might have given shingles an unintended boost. But that theory didn't pan out in a study of nearly 3 million older adults.
Women's Health
Breast-Density Changes May Be Tied to Cancer Risk

By Robert Preidt, HealthDay
Breast tissue that developed cancer tended to undergo more varied density changes over time, research shows

Dec. 3, 2013 (HealthDay News) — Breast cancer risk in women may be tied to the rate at which their breast-tissue density changes as they age, a new study suggests.

Researchers examined 282 breast cancer patients and 317 women without the disease who underwent both mammography and an automated breast-density test.

Breast cancer patients under age 50 tended to have greater breast density than healthy women under age 50, the researchers said Tuesday at the annual meeting of the Radiological Society of North America, in Chicago.
Some Diabetes Drugs May Affect Cancer Risk in Women: Study

By Robert Preidt, HealthDay
'Insulin sensitizers' tied to lower odds of developing cancer when compared to other type of medication

Dec. 6, 2013 (HealthDay News) — A certain type of diabetes drug may lower cancer risk in women with type 2 diabetes by up to one-third, while another type may increase the risk, according to a new study.

Cleveland Clinic researchers analyzed data from more than 25,600 women and men with type 2 diabetes to compare how two groups of widely used diabetes drugs affected cancer risk.
U.S. Pregnancy Rates Continue to Fall

By Dennis Thompson, HealthDay
Increase seen only among women over 30; fewer teen births reported

Dec. 5, 2013 (HealthDay News) — Pregnancy rates continue to decline in the United States, a federal report released Thursday shows.

The rate reached a 12-year low in 2009, when there were about 102 pregnancies for every 1,000 women aged 15 to 44, according to the latest statistics from the U.S. Centers for Disease Control and Prevention.
Frequent Mammograms Tied to Lower Risk of Breast Cancer Spread

By Kathleen Doheny, HealthDay
Patients who had scans at shorter intervals had less lymph node involvement, study found

Dec. 4, 2013 (HealthDay News) — Breast cancer patients who have mammograms every 12 to 18 months have less chance of lymph node involvement than those who wait longer, therefore improving their outlook, according to an early new study.

As breast cancer progresses, cancer cells may spread to the lymph nodes and other parts of the body, requiring more extensive treatment.
Test May Help Predict Survival From Ovarian Cancer

By Steven Reinberg, HealthDay
Method was used to count special type of immune cells in tumors from 30 women in study

Dec. 4 (HealthDay News) — By counting the number of cancer-fighting immune cells inside tumors, scientists say they may have found a way to predict survival from ovarian cancer.

The researchers developed an experimental method to count these cells, called tumor-infiltrating T lymphocytes (TILs), in women with early stage and advanced ovarian cancer.
Mother's Smoking May Raise ADHD Risk in Children

By Randy Dotinga, HealthDay
But researchers say more study on the causes of the disorder is needed

Dec. 3, 2013 (HealthDay News) — A new study from Australia sheds more light on what environmental factors might raise the risk for attention-deficit/hyperactivity disorder (ADHD).

"Compared with mothers whose children did not have ADHD, mothers of children with ADHD were more likely to be younger, single, smoked in pregnancy, had some complications of pregnancy and labor, and were more likely to have given birth slightly earlier," said study co-author Dr. Carol Bower, a senior principal research fellow with the Center for Child Health Research at the University of Western Australia. "It did not make any difference if the child was a girl or a boy."
Pediatric Health
Ecstasy Use on Rise Again Among U.S. Teens: Report

By Dennis Thompson, HealthDay
Alcohol contributing to ER visits from hallucinogen, federal officials say

Dec. 3, 2013 (HealthDay News) — The number of U.S. teens who wind up in the emergency room after taking the club drug Ecstasy has more than doubled in recent years, raising concerns that the hallucinogen is back in vogue, federal officials report.

Emergency room visits related to MDMA — known as Ecstasy in pill form and Molly in the newer powder form — increased 128 percent between 2005 and 2011 among people younger than 21. Visits rose from about roughly 4,500 to more than 10,000 during that time, according to a report released Tuesday by the U.S. Substance Abuse and Mental Health Services Administration.
Slower Brain Connections May Be at Root of Dyslexia

By Amy Norton, HealthDay
Researchers find new insight into reading disorder

Dec. 5, 2013 (HealthDay News) — Glitches in the connections between certain brain areas may be at the root of the common learning disorder dyslexia, a new study suggests.

It's estimated that up to 15 percent of the U.S. population has dyslexia, which impairs people's ability to read. While it has long been considered a brain-based disorder, scientists have not understood exactly what the issue is.
Mental Health
Low Iron in Brain a Sign of ADHD?

By Robert Preidt, HealthDay
MRI technique might aid diagnosis, treatment, researcher says

Dec. 2, 2013 (HealthDay News) — A newer MRI method can detect low iron levels in the brains of children with attention-deficit/hyperactivity disorder (ADHD).

The method could help doctors and parents make better informed decisions about medication, a new study says.

Psychostimulant drugs used to treat ADHD affect levels of the brain chemical dopamine. Because iron is required to process dopamine, using MRI to assess iron levels in the brain may provide a noninvasive, indirect measure of the chemical, explained study author Vitria Adisetiyo, a postdoctoral research fellow at the Medical University of South Carolina.
More Than 6 Percent of U.S. Teens Take Psychiatric Meds: Survey

By Denise Mann, HealthDay
ADHD, depression most common conditions reported by those on medication

Dec. 4, 2013 (HealthDay News) — Slightly more than 6 percent of U.S. teens take prescription medications for a mental health condition such as depression or attention-deficit/hyperactivity disorder (ADHD), a new survey shows.

The survey also revealed a wide gap in psychiatric drug use across ethnic and racial groups.

Earlier studies have documented a rise in the use of these medications among teens, but they mainly looked at high-risk groups such as children who have been hospitalized for psychiatric problems.

The new survey provides a snapshot of the number of adolescents in the general population who took a psychiatric drug in the past month from 2005 to 2010
Good Body Image, Happier Relationship

By Dennis Thompson HealthDay
Survey finds that women who diet are less satisfied with themselves

Dec. 5, 2013 (HealthDay News) — Women who are happy with their bodies are better able to maintain a happy relationship, a new study finds.

The researchers' survey also found that women who are satisfied with their current relationship tend to be fine with their weight and body image.

The link between relationship satisfaction and one's body image is strong and works both ways, said study author Sabina Vatter, a postgraduate student at Tallinn University in Estonia.

"When a woman was satisfied with her relationship, she was also satisfied with her body weight, which also applies vice versa," Vatter said. "Higher body-weight satisfaction results in higher satisfaction with a relationship.
Nutrition/Diet/Fitness
Switching to Healthier Eating May Cost You More

By Brenda Goodman, HealthDay
Following a healthy diet runs about $1.50 more a day than junk food, study finds

Dec. 6, 2013 (HealthDay News) — Does it really cost more to stick to a healthy diet? The answer is yes, but not as much as many people think, according to a new study.

The research review combined the results of 27 studies from 10 different countries that compared the cost of healthy and unhealthy diets.

The verdict? A diet rich in fruits, vegetables, nuts and fish costs about a person about $1.50 more per day — or $550 per year — compared to a diet high in processed grains and meats, fat, sugar and convenience foods.

By and large, protein drove the price increases. Researchers found that healthy proteins — think a portion of boneless skinless chicken breast — were 29 cents more expensive per serving compared to less healthy sources, like a fried chicken nugget.

The study was published online Dec. 5 in the journal BMJ Open.
'Healthy Obesity' Is a Myth, Report Says

By Steven Reinberg, HealthDay
Researchers weigh results of 8 studies, find excess pounds raise death risk over time

Dec. 2, 2013 (HealthDay News) — The notion that some people can be overweight or obese and still remain healthy is a myth, according to a new Canadian study.

Even without high blood pressure, diabetes or other metabolic issues, overweight and obese people have higher rates of death, heart attack and stroke after 10 years compared with their thinner counterparts, the researchers found.
Energy Drinks Affect Heart, MRI Scans Show

By Dennis Thompson, HealthDay
Small, early study found contraction rate sped up after people downed beverage

Dec. 2, 2013 (HealthDay News) — Energy drinks may provide a bit too much of a boost to your heart, creating additional strain on the organ and causing it to contract more rapidly than usual, German researchers report.

Healthy people who drank energy drinks high in caffeine and taurine experienced significantly increased heart contraction rates an hour later, according to research scheduled for presentation Monday at the annual meeting of the Radiological Society of North America, in Chicago.

The study raises concerns that energy drinks might be bad for the heart, particularly for people who already have heart disease, said Dr. Kim Williams, vice president of the American College of Cardiology.