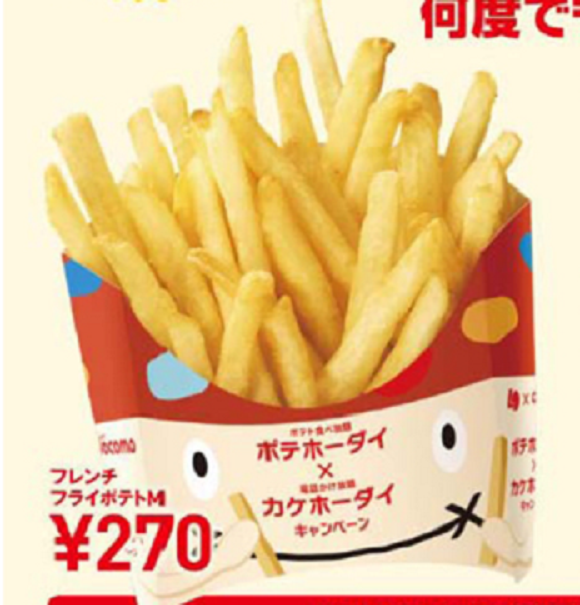 Can I have some more fries? For the next 60 minutes, you can have as many as you want!

KK Miller

Japan is home to some of the strangest collaborative promotions you will ever find. There's been everything from Mountain Dew combining powers with a chip company to convenience store teaming up with a menstruation website. Many times the promotions are endless and maybe even seem pointless! But the new collaboration between Docomo, the cell phone company, and Lotteria, the burger shop, is a month of blood clot-forming, salt-coma inducing greatness. This campaign is going to make people who like to talk on their phones and also people who like to stuff their face with French fries very, very happy!!!

Beginning on July 24 and lasting until August 31, customers at Lotteria can buy a medium French fries at 270 yen (US$2.66), or a combo that includes a medium fries, and get all-you-can-eat French fries for 60 minutes!