Welcome to The Breakfast Club! We're a disorganized group of rebel lefties who hang out and chat if and when we're not too hungover we've been bailed out we're not too exhausted from last night's (CENSORED) the caffeine kicks in. Join us every weekday morning at 9am (ET) and weekend morning at 10:30am (ET) to talk about current news and our boring lives and to make fun of LaEscapee! If we are ever running late, it's PhilJD's fault.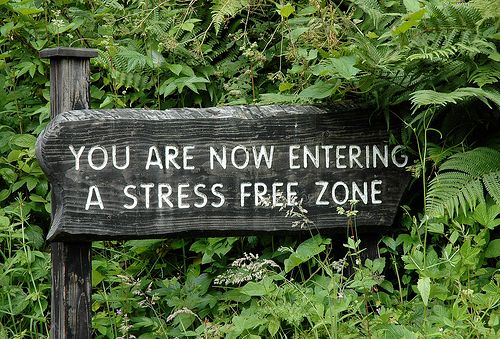 This Day in History
Sen. Joseph McCarthy is censured; Scientists demonstrate the world's first artificially-created, self-sustaining nuclear chain reaction; Enron files for Chapter 11 protection; Colombian drug lord is shot and killed.
Breakfast Tunes
Breakfast News
Michael Brown fallout: protesters stage walkouts and die-ins across US
Students and workers across the US walked out of classrooms and offices on Monday, as nationwide protests following the decision not to indict police officer Darren Wilson over the fatal shooting of the unarmed teenager Michael Brown continued into a second week.

The "Hands Up Walkout" demonstrations – named after the "Hands up, Don't Shoot" slogan that was adopted by protesters in the immediate aftermath of Brown's death – were planned to occur at dozens of campuses and public places, according to a map of locations published by organisers.

In New York City, hundreds of protesters gathered at Union Square; in Cambridge, Massachusetts, students reportedly closed down Harvard Square; and in Clayton, Missouri, students at Clayton high school staged a so-called "die-in". There were four actions planned in the vicinity of St Louis, where Brown was shot dead in the suburb of Ferguson on 9 August, and dozens planned in states around the US.

Organisers used the anniversary of Rosa Parks's refusal to give up her bus seat for a white passenger in Montgomery, Alabama, as a galvanising image on social media. The iconic moment in US civil rights history occurred 59 years ago, on 1 December 1955.
Obama resists demands to curtail police militarisation calling instead for improved officer training
Barack Obama has resisted calls to cancel or significantly curtail federal programs that transfer billions of dollars of military equipment to local police forces on Monday, choosing instead to focus on improving the training of officers given access to high-powered weapons and armoured vehicles previously used in Iraq and Afghanistan.

The president's decision to reform rather than terminate the controversial programs, which critics said had led to the militarisation of local law enforcement, was included among a number of proposed measures the White House released in the wake of protests across the country over the police shooting of an unarmed black man in Ferguson.

Obama plans to issue an executive order before the end of February 2015, directing federal agencies to improve the way in which local law enforcement agencies procure, audit and manage a giant stockpile loaned and purchased from the Pentagon. However, the White House said the programs would remain in place.
US to try mentally ill British man in al-Qaida terror trial
Haroon Aswat, 40, accused of traveling to the US in 1999 on a mission to set up a training camp in Oregon, has been held in psychiatric hospital since 2008

A mentally ill British man will stand trial in the US next year on charges of trying to set up an al-Qaida training camp in Oregon 15 years ago, a judge said Monday.

Haroon Aswat, 40, is accused of traveling to the United States in 1999 on a mission to set up a training camp in the remote hamlet of Bly, in the northwestern state of Oregon, to train militants who wanted to fight in Afghanistan. [..]

Aswat will stand trial in New York on 1 June 2015, US District Judge Katherine Forrest said at a short hearing.

Aswat pleaded not guilty in October. He faces up to 35 years in prison if convicted.
Lawyers ask US supreme court to halt execution of mentally ill Texas inmate
Attorneys who contend that a condemned Texas inmate set to die this week is too delusional for execution asked the US supreme court on Monday to halt his lethal injection and determine whether mentally ill people should be exempt from the death penalty because it is unconstitutionally cruel punishment.

Scott Panetti, 56, is set for lethal injection on Wednesday for the 1992 shooting deaths of his in-laws at their home in Fredericksburg in the Texas Hill Country.

There was "no doubt" Panetti was severely mentally ill "before, during and after the crime for which he has been sentenced to death", attorneys Gregory Wiercioch and Kathryn Kase told the justices. "And Mr Panetti's mental state has further deteriorated since his last evaluation in 2007."
1.7m Syrian refugees face food crisis as UN funds dry up
More than 1.7 million Syrian refugees in Jordan, Lebanon, Turkey, Iraq and Egypt are facing a disastrous and hungry winter after a funding crisis forced the UN's World Food Programme to suspend food vouchers to hundreds of thousands forced into exile by the conflict.

Since the war began in March 2011, the WFP has brought food to millions of Syrians inside the country, and has used the voucher programme – which allows refugees to buy food in local shops – to inject about $800m (£500m) into the economies of those countries hosting them.

But after finding itself unable to secure the $64m it needs to support Syrian refugees in December, the WFP announced on Monday that it was halting the scheme. Severe funding shortfalls have already led the UN body to reduce rations within Syria, where it is trying to help 4.25 million people.
Hong Kong police drive out pro-democracy protesters in violent clashes
Hong Kong police reclaimed swaths of an area occupied by pro-democracy protesters on Monday morning after hours of intense clashes which led to scores of injuries and arrests.

The clashes were perhaps the most violent since the movement began two months ago. Police baton charges left some protesters prostrate and bleeding, while volleys of pepper spray left others vomiting and temporarily blind. At least 40 people were arrested and 40 taken to hospital; one officer was knocked out cold in a scuffle and taken away on a stretcher.

The police action began at about 8am local time (midnight GMT) when officers took a flyover above the protest encampment, removed a line of hanging pro-democracy banners, and cheered loudly to celebrate their advance. Protesters below hurled insults and held up their middle fingers.
Poland elects its first openly gay mayor
Robert Biedron already made history once in Poland by becoming the first openly gay parliamentarian in 2011. He now celebrates another first, becoming the country's first openly gay mayor.

The 38-year-old's political successes are a marker of how quickly this deeply conservative and Catholic country has changed in the decade since it joined the European Union. Back then, in 2004, gay rights marches were still being banned in Warsaw and homosexuality was treated as a huge taboo. Since then a growing acceptance of gay and lesbian people has arrived hand-in-hand with a flourishing economy.
Finland Approves Marriage Equality
The Finnish Parliament approved marriage equality Friday afternoon by a vote of 105-92, having been asked to consider the measure by a citizens' initiative. It was actually the first time ever that lawmakers approved a law that had been proposed by the voters in such a fashion.
Must Read Blog Posts
FDL Going on Hiatus Jane Hamsher, FireDogLake
NYPD Admits Its Counterterrorism Cops Are Incompetent Marcy Wheeler, emptywheel
Over $80 Billion Wasted in "Training" Iraqi, Afghan Forces: No Lessons Learned Jim White, emptywheel
UN Anti-Torture Watchdog Dismayed at US Failure to Provide Redress for Chicago Police Torture Survivors Kevin Gosztola. FDL The Dissenter
Is the Cop Who Murdered Eric Garner About to Be No-Billed? wendydavis. MyFDL
GOP fools the media again: Why prison reform is not really a bipartisan issue Heather "digby" Parton, Salon
If You Don't Mind A Little Perjury, You Can Convict Two People For The Same Crime Tim Cushing, Techdirt
Connecticut Court Ignores First Amendment, Blocks Paper From Publishing Article Based On Public Court Document Mike Masnick, Techdirt
DOJ Using Antiquated 1789 'All Writs Act' To Try To Force Phone Manufacturers To Help Unlock Encrypted Phones Mike Masnick, Techdirt
An "Open Rebellion Caucus" Forms in the Senate Gaius Publius, naked capitalism
Something to Think about over Coffee Prozac
Bold

The truly awesome thing is that Joe Scarborough thinks he's being a brave truthteller and standing up to the PC masses by calling an unarmed black teen who has been riddled with bullets by a cop a "thug" because we haven't heard that before.

I'm sure Joe's the kind of guy who hires 7 lawyers every time he gets a parking ticket, because tyranny, but summary execution of an unarmed black teen is awesome because "thug."

Maybe I can get paid obscene amounts of money by MSNBC to host a show if I decide to be that brave.