Welcome to The Breakfast Club! We're a disorganized group of rebel lefties who hang out and chat if and when we're not too hungover we've been bailed out we're not too exhausted from last night's (CENSORED) the caffeine kicks in. Join us every weekday morning at 9am (ET) and weekend morning at 10:30am (ET) to talk about current news and our boring lives and to make fun of LaEscapee! If we are ever running late, it's PhilJD's fault.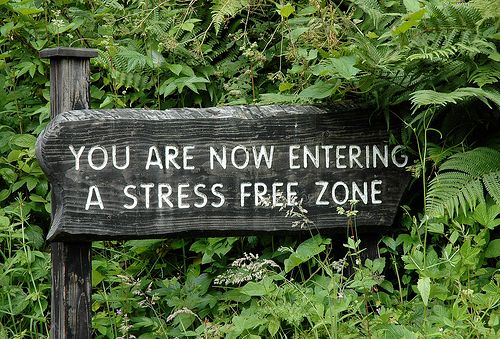 This Day in History
A tsunami kills more than 200-thousand people is Southeast Asia; Six-year-old beauty queen JonBenet Ramsey is found beaten to death; Winston Churchill addresses joint session of Congress; Presidents Truman and Ford die. Singer Annie Lennox is born.
Breakfast Tunes
Breakfast News
Brain-dead pregnant woman's life support can be switched off, Irish court rules
Ireland's high court has ruled that doctors can switch off the life support machine of a brain dead woman who is 18 weeks pregnant.

The landmark judgment is a serious challenge to the Irish constitution which gives a mother and an unborn child equal rights.

On Friday the three judges, Mr Justice Nicholas Kearns, Ms Justice Marie Baker and Ms Justice Caroline Costello, granted the woman's family's wish that she be allowed to die.
Libya militants kill at least 22 soldiers in failed attempt to seize oil terminal
Islamists have killed at least 22 soldiers in a surprise attack using speedboats during a failed offensive to seize some of Libya's main oil terminals, officials said.

The fighting in the oil-rich region came as pro-government forces lost ground to Islamist militias in the eastern city of Benghazi, where jihadis beheaded six people and killed 14 others, military officials said.

The militiamen belonging to the Fajr Libya, or Libya Dawn, launched the attack on al-Sidra port by firing rockets from speedboats, setting an oil tank on fire, security sources said.

Soldiers damaged three of the vessels before clashes in which the militants were eventually repelled.
Two women referred to 'terror' court for driving in Saudi Arabia
Two Saudi women detained for nearly a month for defying a ban on females driving were referred to a court established to try terrorism cases on Thursday, according to friends of the defendants.

Activists said it was the first time female drivers have been referred to the specialised criminal court in Riyadh, and that their detention is the longest of female drivers in Saudi history.

Four people close to Loujain al-Hathloul, 25, and Maysa al-Amoudi, 33, said they are not being charged for defying the driving ban but for voicing opinions online. They declined to elaborate on the specific charges because of the sensitivity of the case and anonymously for fear of government reprisal.
Russia forecasts economic slump as bailed-out bank gets more funds
Slumping oil prices have put Russia's economy on course for a sharp recession next year, its finance minister said on Friday, as authorities scaled up their bailout for the first bank to succumb to the recent rouble crisis.

The economy is slowing sharply as Western sanctions over the Ukraine crisis deter foreign investment and spur capital flight, and as a slump in oil prices severely reduces Russia's export revenues and pummels the rouble.
Passenger loses it over 'Merry Christmas' greeting, gets thrown off plane, report says
A man angry at American Airlines employees for wishing passengers "Merry Christmas" as they boarded was kicked off a plane, according to a published report.

The unidentified flyer was boarding a flight from New York's LaGuardia Airport to Dallas on Tuesday morning when the gate agent checking boarding passes greeted him with the well-worn phrase, NYPost.com reported.

After barking at the employee that not everyone celebrates the holiday and continuing toward the jet, the cranky traveler was met by a flight attendant who also wished him a "Merry Christmas," the report said.
Jerry Brown, Governor of California, Takes Second Chance to Shape Court
When Jerry Brown first served as governor of California, he set out to reshape the powerful California Supreme Court by appointing its first female chief justice. But his pick, Rose Bird, had never served as a judge before and came to be perceived as a liberal ideologue.

Ms. Bird, along with two other judges Mr. Brown named to the court, was recalled by voters in an election in 1986.

Nearly 40 years after he made that selection, Mr. Brown is again seeking to remake a court that to this day is viewed by legal scholars as among the most influential in the nation, with one study proclaiming it the state court most followed by other appellate judges. And once more, the ever-unconventional Mr. Brown is roiling the waters with a series of head-snapping, if decidedly more applauded, choices for this tribunal.
Weird Science Awards: Brace Yourself for More Black Holes in Siberia
In the world of weird science, 2014 was the year of zero-G gecko sex that ended badly, laser-guided sea monkeys and the first transatlantic smell transmission. But even those weird tales can't match the rise of the Siberian black holes.

It's not just the strangeness associated with coming across a 100-foot-wide (30-meter-wide) crater in one of the world's most remote regions: There's also the buzz over whether the pit was created by a massive meteor strike or an alien invasion, as well as a possible link to the accelerated thawing of the permafrost due to climate change.

Some experts have suggested the Siberian black holes were opened up by the sudden release of methane gas that had been accumulating beneath the ice for millennia due to the slow decomposition of buried organic material.
Hawaii blizzard could give summits a white Christmas
Some people in Hawaii are dreaming of a White Christmas.

A blizzard warning remained in effect Wednesday for the summits of Mauna Kea and Mauna Loa on the Big Island of Hawaii. While snow on the mountains is common, a blizzard with significant accumulation is unusual.

Up to 8 inches of snow could accumulate above 11,500 feet, the National Weather Service said. "Usually it's just a dusting or up to an inch or two," said weather service Meteorologist Norman Hui. "Right now we have a pretty powerful winter storm." [..]

The earliest the public can go up will likely be Friday, as road-clearing crews won't be working on Christmas, said Ryan Lyman, forecast meteorologist for the Mauna Kea Weather Center. But people living on the Hilo side of the island will at least get a glimpse of a white mountain because the snow will be around for a few days before melting, he said.
Must Read Blog Posts
Over Easy: Who Hacked Sony? Maybe Not North Korea! msmolly, FDL
A Woman Dies on Beech Street: Revisiting the Terri Schiavo Case Charles Pierce, Esquire's Politics Blog
We Found the Plum Pudding! Marcy Wheeler, emptywheel
Derp Roundup: Zombie Baby Jesus Edition Doktor Zomm, Wonkette
How to keep the peace with your conservative relatives this holiday: Complain together! Katie McDonough, Salon
Something to Think about over Coffee Prozac
The older I get the more pacifist I become. War is the most insane thing humans do — and we do a lot of insane things. It's not soft or naive to point this out once in a while.

It doesn't have to be this way … if we want it.