Welcome to The Breakfast Club! We're a disorganized group of rebel lefties who hang out and chat if and when we're not too hungover we've been bailed out we're not too exhausted from last night's (CENSORED) the caffeine kicks in. Join us every weekday morning at 9am (ET) and weekend morning at 10:30am (ET) to talk about current news and our boring lives and to make fun of LaEscapee! If we are ever running late, it's PhilJD's fault.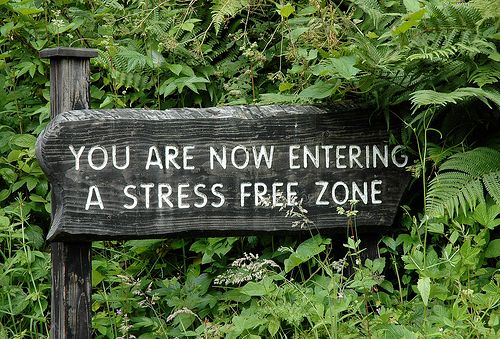 Breakfast Tune: "That's Alright Mama" by Elvis Presley sung by Washington Square group, NYC.
Elvis Presley's "That's Alright Mama" played by left to right Gene, Sean in the straw hat, Danny with the recorder, Ellen -banjo, Andri, Sue Ellen, Jim on guitar.
Today in History
Elvis Presley holds his first major recording session; Birth of the bikini; Enron's Kenneth Lay dies; Arthur Ashe wins at Wimbledon; Larry Doby follows Jackie Robinson; Baseball's Ted Williams dies. (July 5)
Breakfast News & Blogs Below
Greece votes in referendum, with country's future in eurozone in doubt

Reuters

Greeks started voting Sunday in a high-stakes referendum on whether to accept more austerity in exchange for international aid, a decision that is likely to determine whether the country leaves the euro-currency area after seven years of economic pain.

…

Those pledging to deliver a rousing "No" to tax hikes and pension cuts in return for more loans say Greece cannot afford more of the austerity that has left one in four without a job. Many of them agree with Tsipras that Europe is "blackmailing" Greece.

"As a Greek woman, I am embarrassed at those who are going to vote 'Yes' for fear of leaving the euro. They are asking us to accept unending slavery. I am offended," said Tenekidou Ermioni, a 54-year-old teacher. …
WikiLeaks: US Bugged More Than Two Dozen Brazilian Leaders

Deirdre Fulton, Common Dreams

Just days after Brazil President Dilma Rousseff's official working visit to the United States, during which she and President Barack Obama issued a joint communique affirming their "mutual respect and trust," WikiLeaks and The Intercept on Saturday, July 4 published a "top secret U.S. National Security Agency (NSA) target list of 29 key Brazilian government phone numbers that were selected for intensive interception," or phone-tapping.

Noting that last week's visit to the U.S. was one "she had delayed for almost two years in anger over prior revelations of NSA spying on Brazil," The Intercept's Glenn Greenwald and David Miranda argue that "these new revelations extend far beyond the prior ones and are likely to reinvigorate tensions."

As WikiLeaks editor-in-chief Julian Assange said in a press statement accompanying the leak: "Our publication today shows the U.S. has a long way to go to prove its dragnet surveillance on 'friendly' governments is over." …
Diplomats: Tentative agreement reached on Iran sanctions relief

Al Jazeera and The Associated Press

Diplomats said Saturday that Iran and six world powers have reached tentative agreement on sanctions relief for Tehran, among the most contentious issues in a long-term nuclear agreement that negotiators hope to clinch over the next several days.

Experts have hammered out an annex, one of five meant to accompany the agreement, outlining which U.S. and international sanctions will be lifted and how quickly.

The diplomats told The Associated Press on Saturday that the document has been agreed on by experts for both sides, who have been working on details of the outline to implement the preliminary agreement reached in November 2013. …
France and Germany intervened over World Cup votes, says Sepp Blatter

Associated Press

Fifa president Sepp Blatter has said that France and Germany applied political pressure before the 2018 and 2022 World Cups were awarded to Russia and Qatar, respectively.

Blatter told the German newspaper Welt am Sonntag that "there were two political interventions" from former French president Nicolas Sarkozy and his German counterpart Christian Wulff before the hosts were announced on 2 December 2010.

"Messrs Sarkozy and Wulff tried to influence their voting representatives. That's why we now have a World Cup in Qatar. Those who decided it should take responsibility for it," said Blatter, who said he was tired of taking the blame for something he had no control over.

…

Blatter said in June that he would stand down as pressure built from the American case and a separate Swiss federal investigation focused on possible money laundering linked to the awarding of the World Cups to Russia and Qatar. …
Breakfast Quote:
Man, that record came out and was real big in Memphis. They started playing it, and it got real big. Don't know why-the lyrics had no meaning.

Elvis Presley
Something to Think about over Coffee Prozac:
Matt Stonie tops Joey "Jaws" Chestnut in hot dog eating contest

JULIE WALKER, AP

NEW YORK (AP) – Matt Stonie shocked the competitive eating world Saturday by upsetting Joey "Jaws" Chestnut at the Fourth of July hot dog eating contest at Nathan's Famous in Coney Island, thwarting Chestnut's bid for a ninth straight victory.

Stonie, 23, who finished second last year, downed 62 hot dogs and buns, beating Chestnut by two. Both are from San Jose, California.

…

Security included police dogs that apparently were not thrown off by the scent of the grilled meat, along with police officers on rooftops.