Welcome to The Breakfast Club! We're a disorganized group of rebel lefties who hang out and chat if and when we're not too hungover we've been bailed out we're not too exhausted from last night's (CENSORED) the caffeine kicks in. Join us every weekday morning at 9am (ET) and weekend morning at 10:30am (ET) to talk about current news and our boring lives and to make fun of LaEscapee! If we are ever running late, it's PhilJD's fault.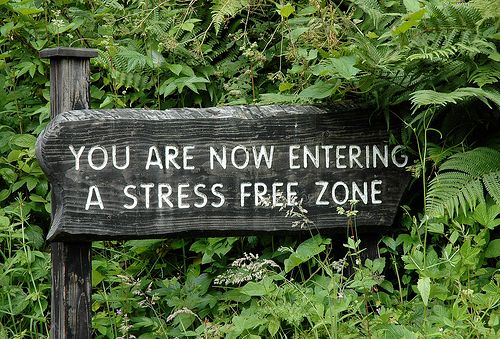 Breakfast Tune: Carolina Chocolate Drops – Don't get trouble in you mind
Uploaded on Dec 30, 2010

«Later with Jools Holland» a TV show in the UK
Today in History
Julius Caesar born; Walter Mondale taps Geraldine Ferraro as the first woman to run on a major party ticket for the White House; Boris Yeltsin quits the Soviet Communist Party; Oscar Hammerstein born.
Breakfast News & Blogs Below
Greece nears euro exit as bailout talks break up without agreement

Ian Traynor, The Guardian

Greece's final attempt to avoid being kicked out of the euro by securing a new three-year bailout worth up to €80bn ran into a wall of resistance from the eurozone's fiscal hawks on Saturday.

Finland rejected any more funding for the country and Germany called for Greece to be turfed out of the currency bloc for at least five years.

The last-chance talks between the 19 eurozone finance ministers in Brussels ended at midnight, as they struggled to draft a policy paper for national leaders at yet another emergency summit on Sunday that was billed as the decisive meeting.

…

The widening gulf between eurozone hawks and doves paves the way for an acrimonious summit on Sunday, with France and Italy lining up against Germany and the northern and eastern Europeans. Matteo Renzi, the Italian prime minister, is expected to tell chancellor Angela Merkel that enough is enough and that Greece should not have to put up with any more humiliation. …
The fan is hitting the shit so to speak.
Pope Blasts 'Unbridled Capitalism'; Begs Forgiveness from Native Americans

Jon Queally, Common Dreams

In a far-reaching speech in Bolivia on Thursday, Pope Francis offered his apologies to, and begged forgiveness from, the native people of the Americas as he acknowledged the brutal treatment they received throughout the so-called "conquest of America."

In a speech that also touched on the need to rapidly move away from the destructive model of unbridled capitalism-which he described as the "dung of the devil"-Francis went much further than any of his predecessors in accounting for the crimes of the Church while it pursued and perpetuated colonialism and oppression across Latin America and beyond over the last five centuries.

"I wish to be quite clear," said Francis. "I humbly ask forgiveness, not only for the offenses of the church herself, but also for crimes committed against the native peoples during the so-called conquest of America." He added, "There was sin and an abundant amount of it." …
Unarmed Black Man On A Horse Allegedly Strangled To Death By White Cop In Mississippi

Esther Yu-Hsi Lee, Think Progress

One of the last things that Jonathan Sanders, an unarmed black man, reportedly said before he died was, "Let me go. I can't breathe." On Wednesday night, a white police officer in the small town of Stonewall, Mississippi allegedly strangled Sanders, a 39-year-old black horseman, with a flashlight before killing him in view of his family members.

Officer Kevin Herrington pulled Sanders off a horse and choked him with a flashlight, Sander's attorney, Stewart Parrish, initially told an ABC affiliate. Parrish later clarified that those allegations came from family members who witnessed the death. Parrish said that Sanders experienced "some kind of asphyxiation" during the altercation.

Sanders died on the scene and leaves behind two children. …
Hawaiian Natives have been waiting since 1920 for promised land

More than 29,000 on list for acreage set aside for ranches and homes while corporations jump ahead in line

Brittany Lyte, Al Jazeera

ANAHOLA, Hawaii – Edward Taniguchi, 80, lives in the shadow of Kalalea Mountain, a jagged volcanic rock on the island of Kauai known for looking like King Kong's head in profile. On the other side of the mountain are thousands of acres of land held in trust for native Hawaiians. Taniguchi has been waiting for a plot of ranch pasture there since he was 26.

The land there has stood fallow since the sugar cane companies decamped in the 1960s. It was then that he signed up for a land lease with the Department of Hawaiian Home Lands (DHHL), the state body given stewardship of the trust as a condition of Hawaii's statehood.
Officials: Nude man arrested after fleeing in deputy's car
ALBUQUERQUE, N.M. (AP) – An eastern New Mexico man has been arrested on suspicion of stealing a sheriff's deputy's car while running around naked.

Curry County deputies responded to a report of a naked man along the road on July 4 and found 37-year-old Jesus Tarango behaving erratically and telling the deputy he'd been poisoned.

…

A police camera shows the suspect hopping into a deputy's car and driving away. …
Something to Think about over Coffee Prozac:
If you are sure you understand everything that is going on, you are hopelessly confused.

Walter F. Mondale