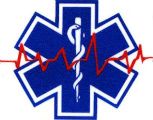 Welcome to the Stars Hollow Gazette's Health and Fitness News weekly diary. It will publish on Saturday afternoon and be open for discussion about health related issues including diet, exercise, health and health care issues, as well as, tips on what you can do when there is a medical emergency. Also an opportunity to share and exchange your favorite healthy recipes.
Questions are encouraged and I will answer to the best of my ability. If I can't, I will try to steer you in the right direction. Naturally, I cannot give individual medical advice for personal health issues. I can give you information about medical conditions and the current treatments available.
You can now find past Health and Fitness News diaries here and on the right hand side of the Front Page.
Follow us on Twitter @StarsHollowGzt
Beyond Pesto: New Ideas for Basil
Basil contains flavonoids that are believed to have some antioxidant properties; it's an excellent source of vitamin K, and a very good source of iron, calcium and vitamin A.

Pots of Basil will also keep away flies although it is unclear why, possibly the fragrant oils. The oils have also shown to inhibit the growth of some pathogenic bacteria that has become resistant to antibiotics.
Cherry Tomatoes Stuffed With Pesto
Ellen's Lemon Basil Salad Dressing
Spaghetti Squash Gratin With Basil
Risotto With Green Beans
Provençal Tomato and Basil Soup
General Medicine/Family Medical
Yeast's New Use: Making Narcotic Painkillers

By Robert Preidt, HealthDay
Bypassing the poppy could revolutionize drug production, but comes with dangers, experts said

Aug. 13, 2015 (HealthDay News) — Scientists say they have genetically engineered baker's yeast to create powerful narcotic painkillers.

The painkillers in question are called opioids, and include opiate-containing medicines such as morphine, Oxycontin and Vicodin, most commonly sourced from the opium poppy.

But the new technology might bypass the poppy, leading to faster and possibly cheaper methods of creating many types of plant-based medicines, according to the Stanford University team.
1 in 4 Senior Women in U.S. Has Osteoporosis: CDC

By EJ Mundell, HealthDay
About 6 percent of men aged 65 or older also have the bone-thinning condition, report finds

Aug. 13, 2015 (HealthDay News) — The weakening bones of osteoporosis greatly raise a person's odds for dangerous fractures, and a new report finds that one-quarter of all American women aged 65 or older suffer from the condition.

Close to 6 percent of men in this age group also have osteoporosis, according to the report from the U.S. Centers for Disease Control and Prevention.
Your Favorite Music May Boost Post-Op Recovery

By Robert Preidt, HealthDay
Review of 72 studies on the subject does show a benefit, experts say

Aug. 12, 2015 (HealthDay News) — Mozart, Madonna or Eminem: Whatever your taste, music may help you recover from a surgery, according to a new review of data on the subject.

"More than 51 million operations are performed every year in the U.S.," lead author Dr. Catherine Meads, of Brunel University in the United Kingdom, said in a news release from The Lancet, which published the findings Aug. 12.
This Many Million Adults May Have Pain Daily

By Pauline Anderson, Medscape Medical News
Aug. 11, 2015 — A lot of U.S. adults are hurting every day, a new study shows.

The report, which analyzes data from the 2012 National Health Interview Survey, says 25.3 million have daily pain. And 14.4 million have pain at the most severe level.

"This report begins to answer calls for better national data on the nature and extent of the pain problem," says Richard Nahin, PhD, MPH, lead epidemiologist for the National Institutes of Health's National Center for Complementary and Integrative Health (NCCIH) and author of the analysis.
Steroids May Help Speed Pneumonia Recovery

By Robert Preidt, HealthDay
But a prospective, rigorous trial may be needed before standard therapy changes, expert says

Aug. 10, 2015 (HealthDay News) — Steroid treatment may hasten pneumonia patients' recovery and cut their risk of complications, a new review suggests.

The findings "should lead to an important change in treatment for pneumonia," lead author Dr. Reed Siemieniuk, a physician and graduate student at McMaster University in Hamilton, Canada, said in a university news release.
What's the Best Method for Cleaning Hospital Rooms?

By Dennis Thompson, HealthDay
Surprisingly little research exists to guide infection-prevention efforts, study finds

Aug. 10, 2015 (HealthDay News) — Concerns about hospital "superbugs" have spotlighted the need to prevent the spread of germs in health-care settings. But a new report reveals a disturbing lack of knowledge on something as basic as proper cleaning of a patient's room.

Very little research addresses the best ways to disinfect and sanitize the hard surfaces in a hospital room, investigators report in the Aug. 11 issue of Annals of Internal Medicine.
Music Therapy Might Help People With Epilepsy

By Robert Preidt, HealthDay
By studying brain wave activity, researchers noticed differences in how patients reacted to tunes

Aug. 9, 2015 (HealthDay News) — Music therapy might someday help people with epilepsy, a new study suggests.

About 80 percent of epilepsy patients have temporal lobe epilepsy, in which seizures originate in the temporal lobe of the brain. Music is processed in the auditory cortex, located in the same region of the brain, which is why researchers from Ohio State University's Wexner Medical Center wanted to study the connection.

The study authors said that the brains of epilepsy patients appear to react to music differently from the brains of people without the disorder.
Seasonal Flu/Other Epidemics/Disasters
Lyme Disease in U.S. Is Under-Reported, CDC Says

By Dennis Thompson, HealthDay
About 329,000 cases actually occur each year

Aug. 12, 2015 (HealthDay News) — Lyme disease may be grossly under-reported in the United States. Government researchers say the tick-borne infection affects about 10 times as many Americans as previously indicated by confirmed case reports.

About 329,000 cases of Lyme disease occur every year, researchers from the U.S. Centers for Disease Control and Prevention found in their analysis of a nationwide health insurance claims database for 2005 through 2010.

That's much higher than the 30,000 confirmed and probable Lyme cases reported to the CDC in 2010.
Women's Health
Type 2 Diabetes Linked to Language Problems in Women

By Serena Gordon, HealthDay
But study only found association between insulin resistance and test that hints at brain health

Aug. 13, 2015 (HealthDay News) — Insulin resistance, a key component of type 2 diabetes, may contribute to language problems in women that can potentially signal early dementia, new research suggests.

The association was not seen in men, although the researchers could not determine exactly why that was so.

In the study, the Finnish researchers measured what is called low verbal fluency, which is the rate at which you produce words.
Broader BRCA Mutation Gene Test May Help Some

By Dennis Thompson HealthDay
Women who don't have BRCA mutations could have other high-risk genes that affect treatment choices

Aug. 13, 2015 (HealthDay News) — Some women with a family history of breast or ovarian cancer might benefit from a broader genetic test that includes more than 20 genes that have been found to increase cancer risk, a new study suggests.

Genetic tests have tended to focus solely on BRCA1 and BRCA2, the two genetic mutations that have been proven to dramatically increase a woman's risk for breast or ovarian cancer, the researchers said.
Women's Pelvic Pain Often Unreported

By Robert Preidt, HealthDay
Doctors should address this during routine appointments, study says

Aug. 12, 2015 (HealthDay News) — Untreated pelvic pain is common among U.S. women in their childbearing years, a new study reveals.

The findings suggest that even during routine visits, doctors should ask women about pelvic pain, the investigators said.

"Our study suggests that many reproductive-age women are experiencing but not reporting some form of pelvic pain," study author Karen Schliep, of the U.S. National Institute of Child Health and Human Development, said in an institute news release.
Early Egg Harvest May Up Pregnancy Odds for Some

By Robert Preidt, HealthDay
Study finds changing timing of fertility treatment process might lead to more success

Aug. 12, 2015 (HealthDay News) — Collecting eggs from older women at an earlier stage for vitro fertilization could improve the chances of pregnancy, researchers report.

Previous studies have shown that IVF success declines from nearly 24 percent among women aged 38 to 39 to just over 1 percent among women aged 44 and older.
Fresh Donor Eggs May Mean More Births Than Frozen

By Randy Dotinga, HealthDay
But statistics might not tell full story, experts say

Aug. 11, 2015 (HealthDay News) — Infertile women undergoing in vitro fertilization (IVF) may be less likely to give birth if they use frozen eggs from donors instead of fresh donor eggs, a new study finds.

Use of frozen donor eggs is increasing, and some IVF centers have established frozen donor egg banks, the researchers said.
Men's Health
Mixed Results on Testosterone Supplements for Men

By Dennis Thompson, HealthDay
They may not harm the heart, but most men didn't see boost in sex lives either, study found

Aug. 11, 2015 (HealthDay News) — Testosterone therapy may not be as bad for men's heart health as previously thought, but it doesn't seem to turn back time on their sex lives either, a new trial shows.

"That was the surprising thing," said senior study author Dr. Shalender Bhasin, director of the Boston Claude D. Pepper Older Americans Independence Center at Brigham and Women's Hospital in Boston. "Many middle-aged and older men take testosterone because they feel it will improve their sex life, but the study showed that men who had low-normal or slightly low levels did not show any improvement."
Pediatric Health
Vaccine Combo Promising Against RSV Infection

By Randy Dotinga, HealthDay
Respiratory syncytial virus (RSV) kills 200,000 young children worldwide each year

Aug. 12, 2015 (HealthDay News) — Researchers report they are closer to finding a vaccine for respiratory syncytial virus (RSV), a common illness that few recognize by name but one that's a major cause of lower respiratory infection in babies and the elderly.

Two new studies of the same vaccine combination, one involving people, don't prove that it will work in humans. Still, "they certainly do offer hope for the development of vaccines," said Dr. Peter Openshaw, a senior investigator at the National Institute for Health Research in London, England. Openshaw was not involved in the study, but is working on potential vaccines for the disease.

RSV is the most common cause of severe respiratory illness in infants, experts say.
FDA OKs OxyContin for Some Children

By Megan Brooks, Medscape Medical News
Aug. 13, 2015 — The FDA has approved the use of OxyContin in children ages 11 to 16 with severe pain, the agency says on its web site.

The child's pain must be severe enough to require around-the-clock, long-term treatment and not managed well by other treatments. OxyContin is the brand name for a time-release formula of oxycodone, a narcotic painkiller.
Vitamin D Supplements Little Help for Obese Teens

By Robert Preidt, HealthDay
Taking them did not help heart or lower diabetes risk, and may be linked to higher cholesterol levels

Aug. 14, 2015 (HealthDay News) — Taking vitamin D supplements does not benefit obese teens and may actually harm their health, new research indicates.

Studies have suggested a link between vitamin D deficiency and problems such as insulin resistance and heart disease, and some doctors put obese teens on high-dose vitamin D supplementation to try to slow or reverse such obesity-related health problems.
Vaccine Sharply Curbs Chickenpox Cases in U.S.

By Robert Preidt, HealthDay
Recommendation for second dose reduced number of infections even more, CDC finds

Aug. 13, 2015 (HealthDay News) — Chickenpox cases in the United States have dropped sharply since a vaccine against the disease became available in 1995, a new study shows.

Also, hospitalizations and outpatient visits for chickenpox have continued to fall since 2006, when a second dose of the vaccine was recommended to boost protection against the disease, the researchers found.

Before 1995, about 4 million people in the United States got chickenpox each year, nearly 11,000 were hospitalized, and up to 150 died of the disease, according to the U.S. Centers for Disease Control and Prevention.
Screen Depressed Teens for Heart Disease: Experts

By Robert Preidt, HealthDay
New recommendations note these adolescents not recognized as high-risk group

Aug. 11, 2015 (HealthDay News) — Teens with major depression or bipolar disorder may face a higher risk for heart disease and they need to be followed closely, new recommendations from the American Heart Association state.

"Youth with mood disorders are not yet widely recognized as a group at increased risk for excessive and early heart disease. We hope these guidelines will spur action from patients, families and health care providers to reduce the risk of cardiovascular disease among these youth," Dr. Benjamin Goldstein, a child-adolescent psychiatrist at Sunnybrook Health Sciences Center at the University of Toronto, said in a heart association news release.
Old Electronics: Source of Lead Exposure in Kids?

By Mary Elizabeth Dallas, HealthDay
Man who worked at recycling company brought toxins home to his kids via his clothes and hair, expert says

Aug. 10, 2015 (HealthDay News) — Working with old or recycled electronics may increase your children's risk for lead poisoning, an expert warns.

Lead poisoning in two Ohio toddlers was traced back to their father, who worked at an e-scrap recycling company, said one Cincinnati pediatrician. The dad's job involved crushing cathode ray tubes made from leaded glass. These tubes are a common component of older televisions and computer monitors.

The children, aged 1 and 2, were victims of "take-home" lead exposure, Dr. Nick Newman, director of the Environmental Health and Lead Clinic at Cincinnati Children's Hospital Medical Center, said in a hospital news release.
Mental Health
Omega-3s May Protect Against Schizophrenia

By Tim Locke, WebMD Health News
Aug. 11, 2015 — Omega-3 supplements may help keep young people with a high risk of schizophrenia from getting the condition, according to a small study.

Back in 2010, Australian researchers reported that taking the supplements for 12 weeks prevented a first episode of a psychotic disorder for up to a year in high-risk study participants ages 13-25. Now, in a follow-up study, the team checked on how 71 of the 81 volunteers were doing.
How to Mend a Broken Heart? Your Gender May Matter

By Kathleen Doheny, HealthDay

Men don't process experience or seek support to cope with end of relationships, experts say
Nutrition/Diet/Fitness
Calorie Burn Boost: Weight-Loss Surgery's Secret?

By Robert Preidt, HealthDay
Researchers find that gastric bypass procedure increases energy needed to digest food

Aug. 11, 2015 (HealthDay News) — In a finding that may help to explain why weight loss can be sustained after gastric bypass surgery, scientists report that the procedure boosts the amount of calories that people burn while eating a meal.

"Parts of the small intestine become more active and require additional nutrition after a gastric bypass. As a result, the blood absorbs fewer nutrients to store as fat. You might say that people burn calories by eating," study author Malin Werling, from the Sahlgrenska Academy at the University of Gothenburg in Sweden, said in a university news release.
Jury Still Out on Whether Saturated Fat Is Bad

By Alan Mozes, HealthDay
But clear link seen between trans fats and heart troubles, early death

Aug. 11, 2015 (HealthDay News) — A new review suggests that saturated fats, like those found in many dairy products and meat, may not be the big contributors to heart disease or early death that many think they are.

However, the Canadian researchers who did the review did find a clear link between heart troubles and trans fats, which are found in highly processed foods such as snacks, margarine and baked goods.