Welcome to The Breakfast Club! We're a disorganized group of rebel lefties who hang out and chat if and when we're not too hungover we've been bailed out we're not too exhausted from last night's (CENSORED) the caffeine kicks in. Join us every weekday morning at 9am (ET) and weekend morning at 10:30am (ET) to talk about current news and our boring lives and to make fun of LaEscapee! If we are ever running late, it's PhilJD's fault.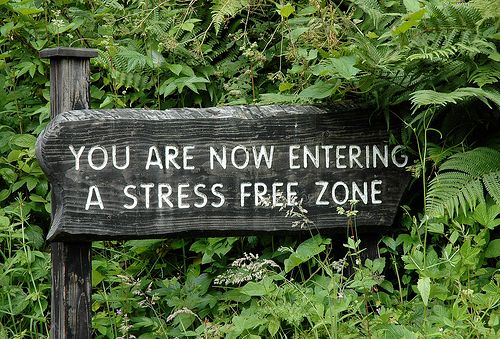 Breakfast Tune: The KroppDusters – Age (Jim Croce)
Today in History: September 20th
Magellan begins globe-trotting voyage; Nazi hunter Simon Wiesenthal dies; Actress Sophia Loren born; Billie Jean King beats Bobby Riggs in 'Battle of the Sexes'; Singer Jim Croce dies in plane crash. (Sept. 20)
Something to Think about, Breakfast News & Blogs Below
EPA: Volkswagen used 'defeat device' to evade clean air standards

Al Jazeera and wire services

U.S. and California environmental regulators said Friday they are investigating whether Volkswagen deliberately circumvented clean air rules on almost 500,000 diesel cars.

The Environmental Protection Agency (EPA) said Volkswagen allegedly used software in four-cylinder Volkswagen and Audi diesel cars from model years 2009 to 2015 to circumvent emissions testing of certain air pollutants.

"Put simply, these cars contained software that turns off emissions controls when driving normally and turns them on when the car is undergoing an emissions test," Cynthia Giles, an enforcement officer at the EPA, told reporters in a teleconference. …
Black Lives Matter not endorsing any 2016 presidential candidate

The Associated Press

The Black Lives Matter network will skip a presidential endorsement but keep up its political activism by confronting candidates about the treatment of African-Americans in the United States, one of the group's founders said.

In an Associated Press interview, Alicia Garza discussed the organization's refusal to settle on a preferred candidate in the 2016 race to succeed President Barack Obama – and pledged to press ahead with protests and interruptions during the campaign.

Black Lives Matter activists grabbed headlines when they disrupted a Seattle rally last month right before Vermont Sen. Bernie Sanders, a Democratic presidential candidate, was about to speak. Others claiming to represent Black Lives Matter have met with Democratic presidential candidate Hillary Rodham Clinton and Republican presidential hopeful Jeb Bush. …
Pope calls on Cuba and US to set global 'example of reconciliation'

Jonathan Watts and Stephanie Kirchgaessner, The Guardian

Pope Francis has begun a politically charged visit to Cuba and the United States with a call for the two former adversaries to continue down the path of rapprochement – one that the Argentine pontiff helped to pave – and set an "example of reconciliation" for the rest of the world.

Within minutes of touching down at Havana's José Marti airport on an Alitalia jet bearing the flags of the Vatican and Cuba, the leader of the Catholic church launched into what is certain to be the key theme of his nine-day tour: building on the deal he helped to broker last December between Barack Obama and Raul Castro.

At a welcome ceremony in blustery weather that sent his white papal robes flapping in the wind, Francis said the normalizing of relations between two nations, after years of estrangement, filled him with hope. …
New Orleans Running 'Modern Debtors Prison,' Lawsuit Charges

Nadia Prupis, Common Dreams

A federal class action lawsuit filed Thursday in Louisiana says Orleans Parish has resurrected unconstitutional "debtors' prisons" by routinely jailing the region's poorest residents over their inability to pay court fees and other fines.

The lawsuit, filed against the Orleans Parish District Criminal Court, says New Orleans officials use "jail and threats of jail to collect court debts from thousands of the city's poorest people," leading to "an illegal, unconstitutional and unjust modern debtors' prison," the likes of which were ruled to violate the 14th Amendment in 1983.

Moreover, those taken into custody found themselves left without "notice of how or when they would be released or when a hearing would be held." …
Something to Think about over Coffee Prozac:
Flying brisket whacks woman amid beef at barbecue festival

DANVILLE, Ky. (AP) – Police say a woman was hit with a hot flying brisket when a contestant's temper flared during a beef over a shared cooker at a central Kentucky barbecue festival.

Danville police say they were called to the Kentucky State BBQ Festival after a dispute was reported between contestants who were sharing a cooker Sunday.

Mary Berry of Bardstown told officers she was hit in the shoulder, neck and head by the slab of hot meat, which was estimated to be between 200 and 250 degrees when it was thrown.

Police said 42-year-old Mike Owings of Cunningham told officers he threw the brisket because he lost his temper but "didn't mean for anyone to get hurt."

Now, police say he faces a misdemeanor charge of wanton endangerment.
Breakfast Quotes:
I'm no missionary, and I can't wear any armor, either. I just gotta be the way I am.

Jim Croce
If you dig it, do it. If you really dig it, do it twice.

Jim Croce