Welcome to The Breakfast Club! We're a disorganized group of rebel lefties who hang out and chat if and when we're not too hungover we've been bailed out we're not too exhausted from last night's (CENSORED) the caffeine kicks in. Join us every weekday morning at 9am (ET) and weekend morning at 10:00am (ET) (or whenever we get around to it) to talk about current news and our boring lives and to make fun of LaEscapee! If we are ever running late, it's PhilJD's fault.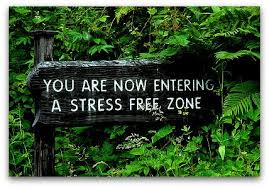 This Day in History
World War II's Yalta Conference; O.J. Simpson found liable for the murders of his ex-wife and her friend; Patty Hearst kidnapped; the Massachusetts gay marriage ruling; aviator Charles Lindbergh born.
Breakfast Tunes
Something to Think about over
Coffee

Prozac
A new breed of Republicans has taken over the GOP. It is a new breed which is seeking to sell to Americans a doctrine which is as old as mankind – the doctrine of racial division, the doctrine of racial prejudice, the doctrine of white supremacy.
Breakfast News
Louisiana executions stall for a decade amid legal quandary
BP oil spill cash rebuilds eroded Louisiana pelican island
FTC sues to block Harry's sale to Schick owner Edgewell
Window opens for tribes to seek licenses for internet access
2 Iranian students challenge removal from country
Some hospitals wary as new liver transplant rules begin
Dog sleuths sniff out crop disease hitting citrus trees
Snow storm hits Rockies, closing schools, delaying flights
Woman sees missing dog on beer cans promoting shelter dogs
China virus death toll rises to 425, total cases now 20,438
Iran may block UN inspectors if it faces a 'new situation'
UK and EU clash over trade with 11 months to make a deal
UN health agency tackles misinformation over virus outbreak
EU demands access to UK waters in order to sign trade deal
Iraqi protesters reject PM-designate picked by ruling elites
Italian-American emerges as new star of Italy's left-wing
Breakfast Blogs
At an Iowa Native Settlement, the Big Caucus Surprise Was Andrew Yang Charles P. Pierce, Esquire Politics
The Israeli Focus and Others' Criminality at the Beginning of Mike Flynn's "Cooperation" emptywheel aka Marcy Wheeler, emptywheel
Recognizing Expertise Over Time. A Feminist Take. Echidne, at her blog
Oh those crazy hackers digby aka Heather Digby Parton, Digby's Hullabaloo
Filing for dollars Tom Sullivan, Digby's Hullabaloo
The Most Serious Obstruction of All: The Vote to Block Witnesses and the Public's Right to Know Ryan Goodman, Just Security
The Incomprehensibly Weak Case for Acquittal Without Witnesses Benjamin Wittes, Lawfare
How will a Democratic president enact a progressive policy agenda in 2021? Paul Campos, Lawyers, Guns and Money
The Problems at the WaPo Scot Lemieux, Lawyers, Guns and Money
Erik Visits an American Grave, Part 629 Erik Loomis, Lawyers, Guns and Money
Were I a Member of My Local Chamber of Commerce… driftglass, at his blog
Postcard From Parliament Square Yastreblyansky, The Rectification of Names
COLLECTIVE ACTION: TRY IT SOMETIME, AMERICAN JOURNALISTS Steve M., No More Mister Nice Blog
Oh No All The Nazi Website People Are Getting Laid Off Robn Pennacchia, Wonkette
President Great Words Will Write Very Own SOTU Address Without Parents' Help Stephen Robinson, Wonkette
Mike Pompeo Will Let NPR Come Back When They Are As Good At Journalism As Fox News Doktor Zoom, Wonkette
WTF Is An Iowa Caucus Anyway? Liz Dye, Wonkette