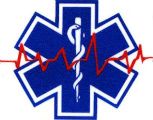 Welcome to the Stars Hollow Health and Fitness weekly diary. It will publish on Saturday afternoon and be open for discussion about health related issues including diet, exercise, health and health care issues, as well as, tips on what you can do when there is a medical emergency. Also an opportunity to share and exchange your favorite healthy recipes.
Questions are encouraged and I will answer to the best of my ability. If I can't, I will try to steer you in the right direction. Naturally, I cannot give individual medical advice for personal health issues. I can give you information about medical conditions and the current treatments available.
You can now find past Health and Fitness News diaries here and on the right hand side of the Front Page.
Desserts for the Conscientious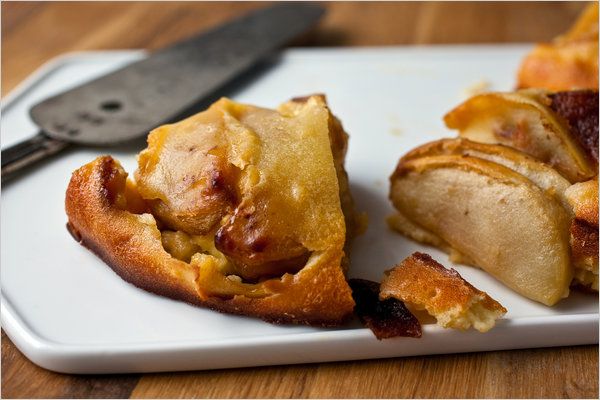 Apple Clafoutis
Winter Strawberry Gelato
Honey-Baked Pears
Grapefruit Ice
Pear and Red Wine Sorbet
General Medicine/Family Medical
People With Signs of Parkinson's Wait to See Doctor

By Bill Hendrick
Survey Shows Many Are Reluctant to See Doctor After Experiencing Tremors

April 6, 2011 — A majority of people who experience ongoing tremors that could be an early warning sign of Parkinson's disease say they would wait to see their doctors, according to a new survey.
Meditation May Reduce Pain

By Salyn Boyles
Brain Imaging Shows Impact of Brief Mindfulness Meditation Training

Meditation May Reduce Pain

Brain Imaging Shows Impact of Brief Mindfulness Meditation Training
Long-Term Ecstasy Use May Damage the Brain

By Bill Hendrick
Study Shows Chronic Ecstasy Users Have Reduced Volume of Hippocampus Region of Brain

April 7, 2011 — Long-term users of the street drug ecstasy may be at increased risk of structural brain damage, new research suggests.

Researchers in the Netherlands enlisted 10 men in their mid-20s and seven in their early 20s for the study. The 10 in the mid-20s were long-term users of ecstasy. The other seven men were healthy and had no history of ecstasy use.
Working Long Hours Linked to Heart Disease Risk

By Bill Hendrick
Study Shows a Higher Risk of Heart Disease for People Who Work 11 Hours a Day

April 5, 2011 — People who work 11 hours or more on a daily basis may be at increased risk of developing coronary heart disease, a British study indicates.

The researchers note that doctors often use information from the Framingham Risk Score, which identifies common factors of heart disease, to predict a patient's 10-year risk of developing coronary heart disease.
Non-Alcoholic Fatty Liver Disease Rates Rising in U.S.

By Jennifer Warner
Major Cause of Chronic Liver Disease Linked to Rise in Obesity

April 2, 2011 — Thanks to rising obesity rates, the U.S. may soon face an epidemic of non-alcoholic fatty liver disease, a major cause of chronic liver disease, according to a new study.

Researchers say if current trends continue for another 20 years, the prevalence of non-alcoholic fatty liver disease (NAFLD) is expected to increase by 50% by 2030.
Stress Reduction in Cancer Patients May Pay Off

By Kathleen Doheny
Study Examines the Link Between Stress Reduction and Telomere Length

April 2, 2011 — Cancer patients who learn to cope with their stress can have improvement in stress-related biomarkers after a short time, new research suggests.

And that could translate to improved health and possibly improved survival, says researcher Edward Nelson, MD, chief of hematology and oncology at the University of California, Irvine.
Aspirin Linked to Lower Pancreatic Cancer Risk

By Jennifer Warner
Study Shows Association Between Regular Aspirin Use and Reduced Risk of Pancreatic Cancer

April 4, 2011 — Preventing pancreatic cancer may be an additional health benefit of using aspirin to treat everyday aches and pains or prevent heart disease.

A new study shows people who took aspirin at least once a month were 29% less likely to develop pancreatic cancer than those who used other types of pain relievers or nothing at all.
Few Alcoholics Realize They Need Help

By Bill Hendrick
Federal Report Shows That Millions of Americans With Alcohol Dependency See No Need for Treatment

April 8, 2011 — Most Americans with alcohol dependency don't realize they need treatment and don't believe that treatment would help, a federal report finds.

The Substance Abuse and Mental Health Services Administration says that of the nation's 7.4 million adults aged 21 and 64 who have an untreated alcohol abuse disorder, only 1.2% believe they could benefit from treatment.
Pneumonia death rates lower in statin users
(Reuters) – Taking cholesterol-lowering statin drugs such as Pfizer's Lipitor and AstraZeneca's Crestor could help prevent people dying from pneumonia, according to a study by British scientists released on Tuesday.

The investigators are not saying that everyone should take statins to protect themselves in case they get pneumonia. Instead, they say the results suggest that further research could be worthwhile, to see whether statins should be given to patients with severe infections who are diagnosed with pneumonia.
Warnings/Alerts/Guidelines
27 Tons of Turkey Burgers Recalled
April 4, 2011 – Jennie-O Turkey Store has issued a nationwide recall of 54,960 pounds of frozen turkey burgers because of salmonella contamination.

So far, 12 people in 10 states have been sickened by the Hadar strain of salmonella. At least three of these people, in three different states, ate the Jennie-O products before falling ill.

The recall includes 4-pound boxes of Jennie-O Turkey Store "All Natural Turkey Burgers with seasonings Lean White Meat." Each box contains 12 one-third-pound turkey burgers, each individually wrapped.
WHO warns drugs misuse weakens fight against diseases
(Reuters) – The World Health Organization (WHO) said the misuse and irrational use of antibiotics has undermined the global fight against tuberculosis and malaria, warning of a possible return to the days before the drugs were developed.

An estimated 440,000 new cases of multidrug-resistant tuberculosis were reported last year in nearly 60 countries across the globe, Shin Young-soo, WHO regional director for Western Pacific area, said in a statement.
Seasonal Flu/Other Epidemics/Disasters
U.N. expert sees no serious Fukushima health impact
(Reuters) – Japan's nuclear accident is not expected to have any serious impact on people's health, based on the information available now, the head of a U.N. scientific body said on Wednesday.

Wolfgang Weiss, chairman of the United Nations Scientific Committee on the Effects of Atomic Radiation (UNSCEAR), also said the Fukushima disaster was less dramatic than Chernobyl in 1986 but "much more serious" than Three Mile Island in 1979.
Post-Katrina heart attack rate three-times higher: study
(Reuters) – New Orleans residents were found to have three times the rate of heart attacks four years after the devastation of Hurricane Katrina than before the storm and levee break that flooded the city, according to a study presented at a major heart meeting on Sunday.

The three-fold increase had first been observed two years after the August 2005 hurricane and, much to the surprise of researchers collecting the data, it has persisted.
Women's Health
Progesterone Gel Reduces Risk of Early Preterm Birth

By Dennis Mann
Pregnant Women With a Short Cervix May Benefit From Progesterone Therapy, Study Finds

April 6, 2011 — Progesterone gel may reduce the chances of early preterm birth in some women who are considered high risk, according to new research in Ultrasound in Obstetrics and Gynecology. Babies born too early are at risk for many health problems, including breathing difficulty, blindness, deafness, and learning disabilities.
Is Soy Safe to Eat After Breast Cancer?

By Denise Mann
New Study Suggests Soy Will Not Increase Risk of Return of Breast Cancer

April 5, 2011 — For years, breast cancer survivors were often counseled to avoid soy foods and supplements because of estrogen-like effects that might theoretically cause breast tumors to grow.

Now, a new study of more than 18,312 women shows that eating soy foods did not increase risk of breast cancer recurrence.
Weight Gain After Breast Cancer May Be Risky

By Brenda Goodman
Study Shows Increased Risk of Cancer's Return in Women Who Gain a Lot of Weight

April 5, 2011 — Gaining large amounts of weight in the two years after a breast cancer diagnosis may increase a woman's risk of breast cancer recurrence and death, a new study shows.

But the study, which is collecting information on more than 18,000 breast cancer survivors in the U.S. and China, also had a silver lining: most won't pack on a large number pounds, at least not so many as to put their health at risk.
Estrogen-Only HRT Not So Risky in 50s

By Daniel J. DeNoon
Lower Estrogen Risk Seen for 50-ish Women With Hysterectomy

April 5, 2011 – For women with a prior hysterectomy, estrogen-only hormone replacement therapy (HRT) is less risky for women in their 50s than was thought — and may protect against breast cancer.

For women in their 70s, however, estrogen-only HRT increased risk of colorectal cancer, chronic disease, and death, according to seven-year follow-up data from the Women's Health Initiative (WHI).
Pediatric Health
Overweight Teens Face Heart Risks as Adults

By Brenda Goodman
Study Shows Heart Risk Persists Even if a Person Loses Weight in Adulthood

April 6, 2011 — Researchers have long known that overweight or obese kids are more likely to grow up to be heavy adults, and as overweight adults, to be more likely to develop significant health problems associated with excess body weight, including cardiovascular disease and diabetes.

Now a new study published in The New England Journal of Medicine has added a significant wrinkle to the problem of growing childhood girth.
As Kids' CT Scans Rise, So Do Radiation Worries

By Daniel J. DeNoon
More Kids Getting More Scans at ERs, but Few See Pediatric Radiologists

April 6, 2011 — Emergency CT scans for kids are on the rise — and so are worries that too many children are getting too much radiation too early in life.

"We found that abdominal CT imaging went from almost never being used in 1995 to being used in 15% to 21% of visits in the last four years of [our] study," Children's Hospital of Cincinnati researcher David B. Larson, MD, MBA, says in a news release.
More Music, Less Reading in Kids With Depression

By Brenda Goodman
Study: Depressed Teens and Tweens Spend More Time Listening to Music, but Music Probably Isn't Causing the Depression

More Music, Less Reading in Kids With Depression

Study: Depressed Teens and Tweens Spend More Time Listening to Music, but Music Probably Isn't Causing the Depression
What Works to Treat Autism?

By Brenda Goodman
Studies Detail Evidence Behind Medication, Behavioral Therapies for Autism Spectrum Disorders

April 4, 2011 — For children diagnosed with autism, hope comes in many forms — stimulants, hormone therapy, vitamins, powerful antipsychotic medications, intensive behavioral therapies, and strict diets.

It is harder, however, to find treatments that have been scientifically proven to help.
Aging
Death Rate Declining for Elders With Heart Failure

By Bill Hendrick
But Study Shows Readmission to Hospital for Heart Failure Is Still Frequent

April 5, 2011 — Death rates after hospitalization for patients 80 and older with heart failure have dropped significantly in the past decade, but readmissions for the disorder — common among the elderly — are frequent, a new study shows.

Heart failure is one of the most common reasons older patients are readmitted to hospitals. This is not likely to change in coming years, in part because people 80 and older make up the fastest growing segment of the older population.
MRI Scan May Predict Alzheimer's Disease

By Kathleen Doheny
Study Shows MRIs May Be Useful in Predicting Alzheimer's for People With Mild Cognitive Impairment

April 7, 2011 — Using MRI, researchers may be able to predict on an individual basis which people who have mild cognitive impairment will go on to develop Alzheimer's disease.

"We have known for a long time that the brain shrinks in Alzheimer's disease and you can detect this on MRI," says researcher Linda K. McEvoy, PhD, assistant professor of radiology at the University of California, San Diego School of Medicine.
Mental Health
Income loss linked to risk of mental disorders
(Reuters Health) – People with a recent drop in income are more likely to suffer from depression, anxiety disorders, and drug abuse, according to a new study.

The researchers also found that people in the lowest income brackets had higher overall rates of attempted suicide, mood and personality disorders than those with the highest income.
Nutrition/Diet/Fitness
Strawberries May Help Prevent Esophageal Cancer

By Kathleen Doheny
Small Study Shows Slowing of Precancerous Lesions for People Who Ate Freeze-Dried Strawberries

April 6, 2011 — Eating freeze-dried strawberries may help prevent esophageal cancer, according to new but preliminary research.

"Eating strawberries may be a way for people at high risk for esophageal cancer to protect themselves from the disease," says researcher Tong Chen, MD, PhD, assistant professor of medicine at The Ohio State University Comprehensive Cancer Center, Columbus.
Crave Caffeine? It May Be in Your Genes

By Bill Hendrick
DNA May Influence How Much Caffeine People Consume, Researchers Say

April 7, 2011 — DNA may play a large role in determining how much caffeine people consume in beverages such as coffee, tea, and soda and food such as chocolate, new research indicates.

Scientists from the Harvard School of Public Health, the National Cancer Institute, and other institutions say they have discovered two genetic variations that influence the metabolism of caffeine and are associated with how much caffeine people consume. People with particular variations of two specific genes are more likely to consume caffeine, and to drink more of it when they do, study leader Marilyn C. Cornelis, PhD, of the Harvard School of Public Health, tells WebMD.
Food Addiction May Have Impact on the Brain

By Kathleen Doheny
Study Shows People With Food Addictions Have Same Brain Activity Patterns as People With Other Addictions

April 5, 2011 — The brains of people with food addiction appear to behave like those of people with dependence on alcohol or drugs, according to new research.

"People who report symptoms of addictive-like eating behavior also appear to show the same pattern of brain activity as we would see in other addictions," says researcher Ashley N. Gearhardt, a clinical psychology doctoral student at Yale University.
Periodic Fasting May Cut Risk of Heart Disease, Diabetes

By Denise Mann
Despite Health Benefits, Fasting May Not Be for Everyone, Doctors Say

April 5, 2011 — Occasional water-only fasts may lower your risk of heart disease and diabetes, according to new research presented at the annual scientific sessions of the American College of Cardiology in New Orleans.

The study was conducted in Salt Lake City, where two-thirds of the residents are Mormons who fast once a month for 24 hours for religious purposes.
Vegetarians May Need to Boost Omega-3s, B12

By Kathleen Doheny
Researcher Says Deficiencies May Boost Heart Disease Risk, but Vegetarians' Risk Still Lower Than Meat Eaters' Risk

Vegetarians May Need to Boost Omega-3s, B12

Researcher Says Deficiencies May Boost Heart Disease Risk, but Vegetarians' Risk Still Lower Than Meat Eaters' Risk