Many years ago, there was a small railroad that ran on the docks in Brooklyn. It was called the Brooklyn Dock Railway. It wasn't connected by track to other railroads. Back then, they put railroad cars on barges and floated them to and from New Jersey across the New York City harbor. When BDR went out of business about forty years ago, a friend of your bloguero picked up some artifacts from its offices. And he gave your bloguero one, a small stamp that was used in making hourly entries in a lined log book. The stamp says, "NOTHING TO REPORT."
A perfect stamp to put on today's digest. At The Dream Antilles a week of bemusement. A week of distraction. A week of dreams. A week of memories. A week of wondering. A week of ennui. A week of nothing to report.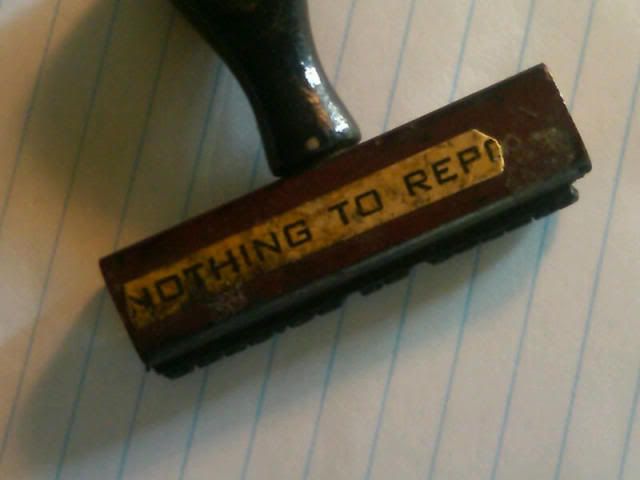 The Newark Space Flight Center is fiction, but it has girders anchored in fact. Your bloguero likes this piece. A relative of your bloguero , on the other hand, wants your bloguero to know that he doesn't recognize Pops as Luis, your bloguero's actual grandfather. "But, but, but," your bloguero stammers, "It's part fact and part fiction. It's faction. It's…."
At Last notes the arrival of the peepers on the pond. The surest sign that Spring has begun.
April 4, the anniversary of the assassination of Dr. Martin Luther King, Jr., is marked by In Memoriam,
"Darkness cannot drive out darkness; only light can do that. Hate cannot drive out hate; only love can do that."
Your bloguero notes that this Digest is a weekly feature of the Port Writers Alliance and is now posted early Saturday morning. Your bloguero will see you next week, planetary and his psycho-emotional condition permitting. If you read this, please drop a note. Your bloguero last week had a personal understanding of Handel's interpretation of Isaiah, "The voice of him that cryeth in the wilderness…"