(2 pm. – promoted by ek hornbeck)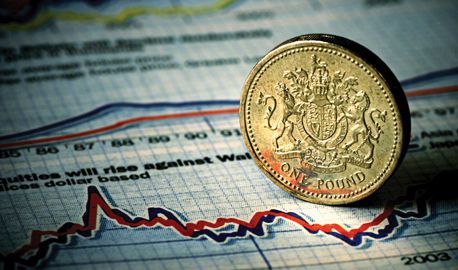 As Atrios said, not at all unexpected when "you put the put a bunch of evil skimmers and the stupidest f#%$ing man on the face of the planet in charge of your economy."
Britain's economic output collapsed by 0.7% in the second quarter of 2012 as the country's double-dip recession extended into a third quarter [..]

The first double-dip recession since the mid-1970s – when the UK was beset by high inflation and rising unemployment – meant GDP in the second quarter of 2012 was 0.8% lower than in the same three months of 2011. [..]

The news will come as a fresh blow to the chancellor, George Osborne, whose deficit reduction plans have been thrown off course by the poor performance of the economy. Output has declined in five of the last seven quarters. [..]

The data shocked City analysts. Howard Archer of IHS Global Insight said the figures were "a very nasty surprise indeed". And Labour were swift to criticise the chancellor. Rachel Reeves, the shadow chief secretary to the Treasury, tweeted that the 0.7% contraction was a "disastrous verdict on George Osborne's failed plan".
The reason for Osborne's sticking to his austerity guns is the AAA rating from the same discredited ratings agencies that rated Lehman Brothers and AIG as safe investments right before their crash in 2008. His policy has just exacerbated Britain's "deep-rooted economic problems"
In his response to today's terrible GDP figures (the economy shrunk by 0.7% in the second quarter), George Osborne wisely resisted blaming the eurozone, the weather or the Jubilee for the third successive quarter of contraction. Instead, he dwelt on the UK's "deep-rooted economic problems". Britain has many long-term problems – an economy too dependent on finance, a lack of long-term investment, and persistently high levels of youth unemployment – but the charge against Osborne is that he has made them worse, not better. [..]

At times of recession, when consumer spending is depressed and businesses are hoarding cash, the state must act as a spender of last resort and stimulate growth through temporary tax cuts and higher infrastructure spending. Yet it is precisely this option that Osborne has rejected at every turn, dismissing well-intentioned critics as "deficit deniers". Today's figures are his reward. [..]

While Osborne's arbitrary targets are of little economic importance they are of immense political significance. Should he abandon his debt rule, the UK could lose its AAA credit rating. Standard & Poor's, for instance, has previously warned that our top rating is conditional on Osborne meeting his fiscal mandate. But why should we listen to the discredited agenices that rated Lehman Brothers and AIG as "safe investments" days before the crash? The answer is simple: we shouldn't. But this doesn't alter the fact that Osborne did. Having adopted the UK's credit rating as his metric of success (he once boasted that we were "the only major western country which has had its credit rating improve") he can hardly change tact now.
The Cameron government should be fired and sent packing to a special asylum for treatment of "Austerity Insanity."