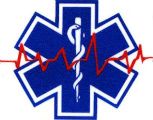 Welcome to the Stars Hollow Health and Fitness News weekly diary. It will publish on Saturday afternoon and be open for discussion about health related issues including diet, exercise, health and health care issues, as well as, tips on what you can do when there is a medical emergency. Also an opportunity to share and exchange your favorite healthy recipes.
Questions are encouraged and I will answer to the best of my ability. If I can't, I will try to steer you in the right direction. Naturally, I cannot give individual medical advice for personal health issues. I can give you information about medical conditions and the current treatments available.
You can now find past Health and Fitness News diaries here and on the right hand side of the Front Page.
Follow us on Twitter @StarsHollowGzt
An Array of Summer Squash
Walk through any farmers' market in July and you will see such an array of summer squash: yellow and green zucchini, yellow crooknecks, round green rondelles de Nice, light green Calabasas, and pattypans in varying sizes and shades of green and yellow. This week I began thinking about whether certain types of summer squash lend themselves to particular types of dishes. If we dice the squash, no matter what they look like in the market they are often no longer distinguishable when cooked.

~Martha Rose Shulman~
Grilled or Roasted Pattypan 'Steaks' With Italian Salsa Verde
This is a perfect dish for great big pattypan squash, cut into juicy steaklike slices.
At breakfast, lunch or dinner, these hearty vegetarian tacos deliver a delicious seared flavor.
This hearty mixture is satisfying on its own or as an accompaniment to pasta or whole grains.
These not-too-sweet whole-wheat muffins are a good destination for a surplus of summer squash.
Thinly sliced squash is marinated in lemon juice and garlic to give this salad a flavorful punch.
General Medicine/Family Medical
Heart Attack, Stroke More Common in Shift Workers

by Denise Mann
Study: Shift Workers at Greater Risk for Heart Attacks, Strokes

July 26, 2012 — Working the night shift or any non-traditional schedule may increase your risk of heart attack and stroke, a study shows.

Previous research has linked shift work to heart disease and stroke risk factors including high blood pressure, high cholesterol levels, and diabetes. Now, researchers who reviewed 34 studies of more than 2 million people found that shift workers are also more likely to have a heart attack or stroke.

The new study "provides a firm anchor to state that shift work is associated with an increased risk of heart attack and stroke. The relationship is probably causal, but it is difficult to say that on the basis of observational studies alone," says study researcher Daniel G. Hackam, MD, PhD. He is an assistant professor of medicine at the University of Western Ontario, Canada.

The study is published online in the journal BMJ.
Blood Vessels Made From Liposuction Fat

by Jennifer Warner
Stem Cells From Fat Used to Make Blood Vessels to Repair Damaged Hearts

July 25, 2012 — If you have a blocked artery, surgeons may someday replace it with blood vessels created from cells removed in liposuction.

Liposuction is a surgical procedure that removes fat deposits under the skin.

A new study suggests that adult stem cells taken from liposuctioned fat can be used to grow healthy new blood vessels.

It's only a preliminary study. But if the results are confirmed in future studies, the small blood vessels could eventually be used during heart bypass surgery and other procedures when blood needs to be re-routed around blocked arteries.
FDA Approves New Inhaler for COPD

by Denise Mann
Tudorza Pressair Approved for Long-term Management of COPD

July 24, 2012 — The FDA has approved a new inhaled drug for the treatment of the lung disease COPD (chronic obstructive pulmonary disease).

The drug, called Tudorza Pressair (aclidinium bromide), is a dry powder inhaler. It improves airflow by relaxing the muscles around the large airways of the lungs. Patients use it twice a day.

Tudorza Pressair is approved for the long-term maintenance of COPD only. It is not a "rescue medication" — a drug used for sudden breathing problems.
Warnings/Alerts/Guidelines
CDC: Little Change in Risky Teen Sex

by Daniel J. DeNoon
Less Racial Disparity, Little Progress in Safer Teen Sex

July 24, 2012 — Progress in getting teens to have safer sex largely has stalled over the last decade, a new CDC study suggests.

Nearly half of high school students (47%) have had sex, according to the 2011 Youth Risk Behavior Survey (YRBS). That's almost the same percentage reported in the 2001 survey — 46%.

That means the decline in sexually active teens seen in the 1990s — from a 1991 high of 54% — is now stalled. So are other markers of safer sex (or abstinence) among teens:
Seasonal Flu/Other Epidemics/Disasters
HIV Diagnosis Calls for Immediate Treatment

by Daniel J. DeNoon
Early Treatment Improves Health, Cuts Infection Rate

July 23, 2012 — People should start taking anti-HIV drugs as soon as they test positive for the AIDS virus, according to new guidelines from the International Antiviral Society-USA.

It's a much earlier start to antiretroviral treatment (ART) than advised by current guidelines from the World Health Organization (2010, now under review), or the European AIDS Clinical Society (2011).
Pediatric Health
Children's Toe Walking Not a Sign of Bigger Problems

by Matt McMillen
Swedish Study Finds Most Kids Grow Out of It

July 23, 2012 — More than half of young children who toe walk will stop doing so on their own by about age 5. And most children who are toe walkers will not have any developmental or neuropsychiatric problems, a new study finds.

"Walking is such a notable milestone, and if it is not typical, it is often a concern for parents and physicians," says pediatrician Lee Beers, MD, who practices at Children's National Medical Center in Washington, D.C., and who reviewed the study for WebMD. It appears in the journal Pediatrics. "This study certainly makes me feel more comfortable when I see toe walking in children who are otherwise developing well."
Doctors Report Historic Transplant in Child

by Brenda Goodman, MA
In a Tissue-Engineering First, Doctors Think the Boy's New Windpipe Could Grow

July 25, 2012 — Ciaran Finn-Lynch is an accidental medical pioneer. With his life in danger, doctors used the 13-year-old's own stem cells to grow him a new windpipe, and they did it inside his body — a feat that's never been accomplished before.

"It's a really heroic story," says Harald C. Ott, MD, an instructor of medicine at Harvard Medical School in Boston. "They really saved this kid's life."

Ott worked out some of the science that made the procedure possible but was not directly involved in Ciaran's treatment.

Two years after the surgery, doctors say Ciaran (pronounced KEER-an) is living the life of a normal teen. He's grown more than 4 inches and gone back to school. Best of all, he has no need for an expensive and complicated regimen of anti-rejection drugs.
Aging
Knee and Hip Replacements Linked to Heart Attacks

by Brenda Goodman, MA
Older Age, Recent Heart Attacks Increased the Risks Associated With Joint Replacement Surgeries

July 23, 2012 — People over age 60 who have surgery to replace a worn-out hip or knee have a significantly higher risk of having a heart attack after their surgeries, a large new study shows.

The study is published in the Archives of Internal Medicine. It reviewed the medical records of more than 95,000 adults in Denmark who had hip or knee replacement surgeries between 1998 and 2008.

Researchers found that one in 200 people who had a hip replacement had a heart attack within six weeks of surgery. The study also found that one in 500 people who had a knee replacement had a heart attack within six weeks of surgery.
Mental Health
Ecstasy Pills Cause Memory Problems

by Denise Mann
Taking 10 or More Pills a Year Linked to Immediate and Short-Term Memory Problems

July 27, 2012 — People who use the club drug ecstasy (MDMA) can develop memory problems, a new study shows.

In the study, new ecstasy users who took 10 or more ecstasy pills during their first year showed problems with their immediate and short-term memory.

The researchers say the memory problems may not be immediately apparent. Ecstasy users may not notice the problems until permanent damage has been done. The memory issues are associated with damage of an area of the brain called the hippocampus, which is responsible for memory.
Nutrition/Diet/Fitness
Yoga Improves Balance After Stroke

by Matt McMillen
Study Shows Yoga Also Reduces Fear of Falling

July 26, 2012 — Starting yoga even long after a stroke may improve the balance of stroke survivors, a study shows.

"It's an exciting thing," says study researcher Arlene Schmid, PhD. "People can improve their balance years after a stroke. They can change their brain and change their body. They are not stuck with what they have."

The study is published in the journal Stroke.
Eat Antioxidants to Lower Pancreatic Cancer Risk?

by Denise Mann
Are Vitamins E and C and Selenium the Key to Preventing Pancreatic Cancer?

July 24, 2012 — New research suggests that diets rich in antioxidants such as vitamin E, vitamin C, and selenium may help lower the risk of developing pancreatic cancer.

According to the study, people whose diets had a higher amount of foods loaded with these antioxidants were two-thirds less likely to develop pancreatic cancer when compared to people who had the least amount of these nutrients in their diets.

The study is published online in the journal Gut.
Fish Oil Doesn't Cut Diabetes Patients' Heart Risk

by Salynn Boyles
Supplements Did Not Improve Heart Health in Large Study

July 25, 2012 — If you have diabetes or prediabetes, fish oil supplements might not be so helpful after all in cutting heart disease risk.

That's the conclusion of a large study published in The New England Journal of Medicine.

Fish oil supplements contain omega-3 fatty acids. The American Heart Association says omega-3s have been shown to benefit the hearts of people at high risk for heart disease.