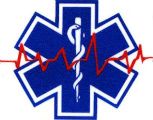 Welcome to the Stars Hollow Health and Fitness News weekly diary. It will publish on Saturday afternoon and be open for discussion about health related issues including diet, exercise, health and health care issues, as well as, tips on what you can do when there is a medical emergency. Also an opportunity to share and exchange your favorite healthy recipes.
Questions are encouraged and I will answer to the best of my ability. If I can't, I will try to steer you in the right direction. Naturally, I cannot give individual medical advice for personal health issues. I can give you information about medical conditions and the current treatments available.
You can now find past Health and Fitness News diaries here and on the right hand side of the Front Page.
Follow us on Twitter @StarsHollowGzt
A New View of Tofu
If you're stuck in a summer heat wave and can't imagine firing up the stove, think tofu. Enjoy it cold, with dipping sauces or in a sandwich. This week I'm presenting a selection of sauces, which you can make up in advance and have on hand in the refrigerator. You might want to sear or grill the tofu first, but I am even more likely to enjoy my tofu uncooked, spread with or dipped into a sauce. It provides high-quality protein in a very light package that's just right for hot summer days. Even the sodium in these recipes may be welcome if you are dealing with very hot weather.

~Martha Rose Shulman~
FOOD's Amazing Cilantro Tofu Sandwich
This hearty sandwich consists of tofu dipped in a delicious cilantro-spiked marinade, briefly baked, then topped with a roasted corn relish.
This sweet and pungent mixture also makes a nice dip for crudités or spring rolls.
Don't throw out the spicy adobo that canned chipotles are packed in: It gives this dish a real kick.
This mixture works as a marinade or dipping sauce for pan-seared, grilled or plain cold tofu.
Pomegranate molasses, a Middle Eastern food, is a guest star in this otherwise Asian production.