Burning the Midnight Oil for Economic Populism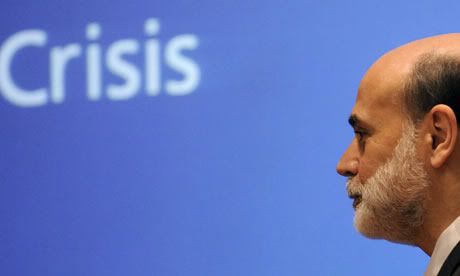 crossposted from Voices on the Square
Yves Smith at the excellent and insightful Naked Capitalism has recently been taking at a close look at the role of the Congressional Budget Office, the vaunted "CBO", in the "fiscal cliff" scam that the corporate aristocracy is attempting to perpetrate on us mere commoners.
On 4 November, 2012, in Fed Budgetary Experts Demolish CBO Health Cost Model, the Lynchpin of Budget Hysteria, Yves looked at how the CBO put its thumb on the scale to exaggerate the magnitude of the fiscal challenge that we face (as I noted just recently, while there is a challenge, there is certainly nothing of the magnitude or urgency to justify treating like a crisis). Yves does this by drawing on the analysis of analysts at the Fed that highlight the questionable and, in at least one case, clearly flawed, assumptions made by the CBO in their modelling. On 14 November, 2012, in The CBO's Latest Con Job: Disappearing Data to Deter Analysis of its Deficit Scaremongering, Yves looks at how the CBO fudges the numbers, omitting figures it once included in the fine print of CBO analyses … after it has been pointed out that taking those figures into account, the CBO modelling implies debt staying below 80% of GDP through 2020, rather than rising to about 90% of GDP in 2022 as the CBO has been claiming.
However, those two are a bit "wonky", to use a term beloved of the recently losing VP nominee. They bookend a post in which Yves Smith points out the suspect behavior of the CBO in terms that are a bit less "wonky". And that is what I am taking a look at myself, in this essay.