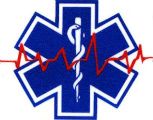 Welcome to the Stars Hollow Health and Fitness News weekly diary. It will publish on Saturday afternoon and be open for discussion about health related issues including diet, exercise, health and health care issues, as well as, tips on what you can do when there is a medical emergency. Also an opportunity to share and exchange your favorite healthy recipes.
Questions are encouraged and I will answer to the best of my ability. If I can't, I will try to steer you in the right direction. Naturally, I cannot give individual medical advice for personal health issues. I can give you information about medical conditions and the current treatments available.
You can now find past Health and Fitness News diaries here and on the right hand side of the Front Page.
Follow us on Twitter @StarsHollowGzt
For Thanksgiving, Why Not Go Greek?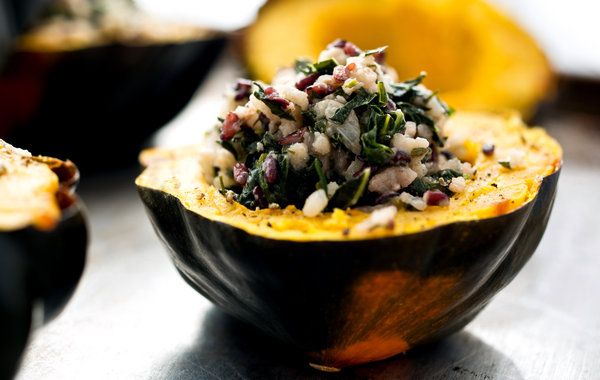 I've written before about Greek vegetarian main dishes. The culture is rich with them, both vegan dishes and dishes with cheese and eggs. I know that Greek food is not exactly what comes to mind when you hear the word "Thanksgiving," yet why not consider this cuisine if you're searching for a meatless main dish that will please a crowd? It's certainly a better idea, in my mind, than Tofurky and all of the other overprocessed attempts at making a vegan turkey. If you want to serve something that will be somewhat reminiscent of a turkey, make the stuffed acorn squashes in this week's selection, and once they're out of the oven, stick some feathers in the "rump," as I did for the first vegetarian Thanksgiving I ever cooked: I stuffed and baked a huge crookneck squash, then decorated it with turkey feathers. The filling wasn't nearly as good as the one you'll get this week, but the creation was fun.

~Martha Rose Shulman
Baked Acorn Squash Stuffed With Wild Rice and Kale Risotto
Look for small acorn squash so that each person can have one.
The filling is wrapped in phyllo cylinders, which are arranged in a coil in a pan, then baked until crisp.
Eggplant is always a good, substantial vegetable to use for a vegetarian main dish.
Use portobello mushrooms for this. They are meaty and make for a very substantial pie.
The traditional way to wilt spinach in that part of Greece is to salt it lightly, put it in a colander and knead it against the sides of the colander for about 10 minutes.