We are halfway through the year and are ready to celebrate the first harvest amidst climate disruption, natural disasters compounded by man's foolish idea that he could harness the devil. I spent some time this morning weeding my herb garden, snipping the flower buds from the huge pot of sweet basil so the energy goes to the flavorful leaves and a short walk on the beach. Tomorrow morning I will watch the sun rise for the last few hours of Spring and later watch it set on the first few hours of Summer which ushers in at 1:04 AM EDT as the Earth tilts towards the sun at its Northern maximum, the Tropic of Cancer.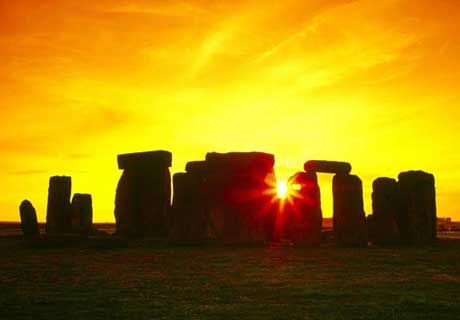 Sunrise on the first day of Summer at Stonehenge in Salsbuty, England
It is a but a moment in time significant for so many cultures, religions and countries. Here in the US there are many cities that will light huge fires in public places to celebrate the longest day of the year, Midsummer. The fires will be lit in the stone fire pit in my yard. We'll eat some of the newly harvested vegetable that are available at the local markets and eat food cooked with the herbs from my garden.
This year there is another treat for the first weekend of Summer, a Super Moon, on June 22 and 23. This is when the moon is closest to the earth (perigee), about 221,824 miles away, as compared to the 252,581 miles away that it is at its furthest distance from the Earth (apogee). The moon will appear 14% larger and 30% brighter than a typical full moon.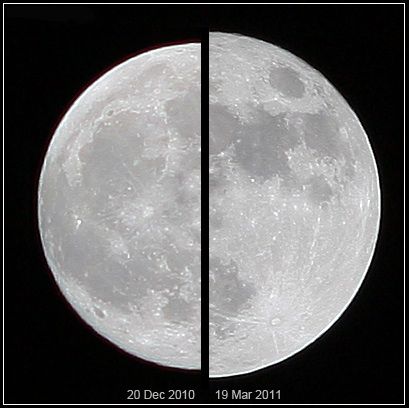 "The supermoon of March 19, 2011 (right) compared to a more average moon of December 20, 2010 (left), as viewed from the Earth"

Image Credit: Supermoon Comparison via Wikimedia Commons
The weather here in the northeast is going to be near perfect for watching the sunrise on the longest day of the year and moonrise the brightest and biggest full moon of the year. Check out the awesome photos from last year's celebrations from around the world, courtesy of Huffington Post Canada.
I will be on the beach as the sun peaks over the horizon tomorrow and at a cook out with friends on Saturday celebrating the glory of Summer and the moon. Tell us what you will be doing.
Happy Summer