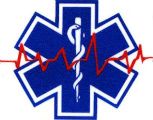 Welcome to the Health and Fitness NewsWelcome to the Stars Hollow Health and Fitness News weekly diary. It will publish on Saturday afternoon and be open for discussion about health related issues including diet, exercise, health and health care issues, as well as, tips on what you can do when there is a medical emergency. Also an opportunity to share and exchange your favorite healthy recipes.
Questions are encouraged and I will answer to the best of my ability. If I can't, I will try to steer you in the right direction. Naturally, I cannot give individual medical advice for personal health issues. I can give you information about medical conditions and the current treatments available.
You can now find past Health and Fitness News diaries here and on the right hand side of the Front Page.
Follow us on Twitter @StarsHollowGzt
Nuts About Greens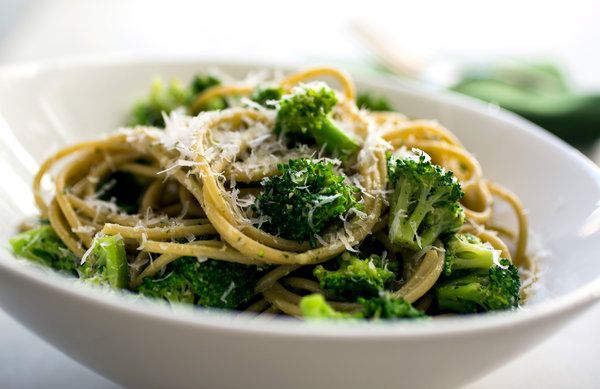 I was planning to devote this week's Recipes for Health to walnuts, as the California walnut harvest took place just a few weeks ago and the walnuts I am buying in my farmers' market couldn't be fresher (well, they could be a little fresher – slightly moist, the way fresh, undried walnuts are sold in French produce markets. But the California growers dry their nuts before sending them to market, as the spoilage risk for moist fresh walnuts is high.) I began working on recipes, and once I had written out and begun testing I realized that each dish was a winter greens recipe that included walnuts. The two foods go wonderfully together.

Martha Rose Shulman
Mixed Grains Risotto With Kale, Walnuts and Black Quinoa
A comforting risotto with a little crunch.
A salad that is high in omega-3s and doesn't need much dressing.
Small broccoli florets soak up the sauce in a delicious way in this creamy dish.
A briny slaw that gets its crunch from red cabbage and walnuts.
A healthy dish inspired by a favorite Middle Eastern spinach recipe.
General Medicine/Family Medical
Most Americans Don't Deal With End-of-Life Issues

By Robert Preidt, HealthDay
Lack of awareness was most common reason cited for not having a living will

Dec. 10, 2013 (HealthDay News) — Most Americans do not deal with end-of-life issues and wishes, a new study indicates.

Researchers analyzed data from nearly 8,000 people who took part in nationwide surveys conducted in 2009 and 2010, and found that only about 26 percent had completed an advance directive, also called a living will.

There were significant associations between completing an advance directive and age, income, education and health status, according to the study in the January issue of the American Journal of Preventive Medicine.
Acid-Reflux Drugs & Lower Levels of Vitamin B-12

By Serena Gordon, HealthDay
Study found risk of deficiency rose with longer use, higher doses

Dec. 10, 2013 (HealthDay News) — People who take certain acid-reflux medications might have an increased risk of vitamin B-12 deficiency, according to new research.

Taking proton pump inhibitors (PPIs) to ease the symptoms of excess stomach acid for more than two years was linked to a 65 percent increase in the risk of vitamin B-12 deficiency. Commonly used PPI brands include Prilosec, Nexium and Prevacid.
Treat Sleep Apnea, Lower Hard-to-Control BP?

By Steven Reinberg, HealthDay
Sleep apnea device allows normal breathing, reduces stress on body, study suggests

Dec. 10 (HealthDay News) — People with sleep apnea and hard-to-control high blood pressure may see their blood pressure drop if they treat the sleep disorder, Spanish researchers report.

Continuous positive airway pressure (CPAP) is the standard treatment for sleep apnea, a condition characterized by disrupted breathing during sleep. The sleep disorder has been linked to high blood pressure.
Even Mild Hits to the Head Might Harm the Brain, Study Finds

By Maureen Salamon, HealthDay
Athletes who weren't diagnosed with concussions still showed thinking deficits after a season of hits

Dec. 11, 2013 (HealthDay News) — As more research focuses on the damage concussions can cause, scientists now report that even mild blows to the head might affect memory and thinking.

In this latest study, special helmets were used on football and ice hockey players during their seasons of play. None of the players were diagnosed with a concussion during the study period, but the special helmets recorded key data whenever the players received milder blows to the head.
Dangerous Bacteria Can Lurk Inside Nose: Study

By Robert Preidt, HealthDay
People who carry staph can transmit life-threatening infections in hospital setting

Dec. 11, 2013 (HealthDay News) — Potentially harmful staph bacteria can lurk deep inside the nose, a small new study finds.

Researchers tested 12 healthy people and found that formerly overlooked sites deep within the nose may be reservoirs for Staphylococcus aureus, which is a major cause of disease. Nearly half of S. aureus strains are antibiotic-resistant.

It's been known that S. aureus can reside on the skin and at sites lower down in the nose. Although there are ways to eliminate the bacteria, it typically returns in weeks or months.
Many Lung Cancer Tumors May Prove Harmless

By Dennis Thompson, HealthDay
Research suggests CT scan screening might lead to needless worry, treatment in these cases

Dec. 9, 2013 (HealthDay News) — Smokers who have a CT scan to check for lung cancer stand a nearly one-in-five chance that doctors will find and potentially treat a tumor that would not have caused illness or death, researchers report.

Despite the finding, major medical groups indicated they are likely to stick by current recommendations that a select segment of long-time smokers undergo regular CT scans.
Quit-Smoking Products Won't Harm the Heart: Review

By Robert Preidt, HealthDay
But patients should not keep smoking while on nicotine-replacement therapy, experts warn

Dec. 9, 2013 (HealthDay News) — There's good news for people trying to quit smoking: Aids such as nicotine gums and patches or smoking cessation drugs such as Chantix won't harm the heart.

The new findings may ease concerns that some products that help people "butt out" may pose a threat to heart health, the researchers noted.

One expert said patients sometimes wonder about the safety of certain products.
OxyContin Tops List of Abused Prescription Drugs

By Robert Preidt, HealthDay
Painkillers like Vicodin also popular, researchers found

Dec. 9, 2013 (HealthDay News) — Oxycodone — the active ingredient in OxyContin — and hydrocodone are the most popular drugs among Americans who abuse prescription painkillers, a new study finds.

OxyContin and Percocet are brand names for drugs containing oxycodone. Brand names of drugs that contain hydrocodone include Vicodin and Lortab.

Researchers surveyed more than 3,500 prescription painkiller abusers in 160 drug-treatment programs across the United States. They found that 45 percent of participants favored oxycodone and 30 percent favored hydrocodone.
Gene Therapy Shows Promise Against Leukemia
In many patients in early trials, turning T-cells into cancer fighters sent disease into remission

Dec. 8, 2013 (HealthDay News) — Preliminary research shows that gene therapy might one day be a powerful weapon against leukemia and other blood cancers.

The experimental treatment coaxed certain blood cells into targeting and destroying cancer cells, according to research presented this weekend at the American Society of Hematology's annual meeting in New Orleans.
Type 2 Diabetes Might Raise Risk of Liver Cancer

By Barbara Bronson Gray, HealthDay
But odds for malignancy are low; study found stronger connection for some minorities

Dec. 8, 2013 (HealthDay News) — People with type 2 diabetes might be at somewhat higher risk of developing liver cancer, according to a large, long-term study.

The research suggests that those with type 2 diabetes have about two to three times greater risk of developing hepatocellular carcinoma (HCC) — the most common type of liver cancer — compared to those without diabetes.

Still, the risk of developing liver cancer remains low, experts said.

Race and ethnicity might also play a role in increasing the odds of liver cancer, the researchers said.
Epilepsy Surgery Improves Patients' Lives: Research

By Maureen Salamon, HealthDay
It allowed many to be able to work and drive more, and was safe for those over 60

Dec. 8, 2013 (HealthDay News) — The vast majority of epilepsy patients who have brain surgery to treat the seizure disorder find it improves their mood and their ability to work and drive, a new study reveals.

Meanwhile, a second study also indicates the procedure is safe and effective for patients over 60.

"They're both reassuring findings," said Bruce Hermann, director of the Charles Matthews Neuropsychology Lab at the University of Wisconsin School of Medicine and Public Health. "Epilepsy is a difficult disorder to have and live with, coming with a high rate of depression and affecting the ability to drive and work.
Warnings/Alerts/Guidelines
Rise in U.S. High Chair Injuries Stuns Experts

By Alan Mozes, HealthDay
Either safety straps aren't working or adults don't use them properly, researchers say

Dec. 9, 2013 (HealthDay News) — Young children are falling out of high chairs at alarming rates, according to a new safety study that found high chair accidents increased 22 percent between 2003 and 2010.

U.S. emergency rooms now attend to an average of almost 9,500 high chair-related injuries every year, a figure that equates to one injured infant per hour. The vast majority of incidents involve children under the age of 1 year.

"We know that these injuries can and do happen, but we did not expect to see the kind of increase that we saw," said study co-author Dr. Gary Smith, director of the Center for Injury Research and Policy at Nationwide Children's Hospital in Columbus, Ohio.
FDA to Limit Use of Antibiotics in Farm Animals

By Steven Reinberg, HealthDay
Move should help reduce threat of antibiotic resistance in human disease, agency says

Dec. 11 (HealthDay News) — As experts continue to sound alarm bells about the rising resistance of microbes to antibiotics used by humans, the U.S. Food and Drug Administration on Wednesday announced it was curbing the use of the drugs in livestock nationwide.

"FDA is issuing a plan today, in collaboration with the animal health industry, to phase out the use of medically important [for treating human infections] antimicrobials in food animals for production purposes, such as to enhance growth rates and improve feeding efficiency," Michael Taylor, deputy commissioner for foods and veterinary medicine at the agency, said during a Wednesday morning press briefing.
Artificial Sweetener Aspartame Deemed Safe
By Nicky Broyd, WebMD Health News
Dec. 11, 2013 — The European Food Safety Authority says the artificial sweetener aspartame is safe at the levels currently used in food and drinks. Aspartame, sold as NutraSweet and Equal, has been used in soft drinks and other low-calorie or sugar-free foods for more than 25 years.

Alicja Mortensen, PhD, of the authority says in a news release that the study is "one of the most comprehensive risk assessments of aspartame ever undertaken."
Seasonal Flu/Other Epidemics/Disasters
Princeton Students Begin Getting Meningitis Shots
Since March, seven students and one prospective student who visited the campus became ill with potentially fatal type B meningococcal disease. No one has died.

The Centers for Disease Control and Prevention is recommending that students get the shots, the AP reported. The vaccine is called Bexsero, which is approved in Europe and Australia but not in the United States. However, the CDC has approved the vaccine for use at Princeton.
Flu Vaccine Prevented 6.6 Million Illnesses Last Season

By Steven Reinberg, HealthDay
There's still time to get vaccinated for current flu season, health officials say

Dec. 12 (HealthDay News) — U.S. health officials would like every American aged 6 months and older to get a flu vaccine, and on Thursday they produced statistics they think should convince everyone to get vaccinated.

"In the 2012-2013 flu season, vaccinations prevented at least 6.6 million cases of flu-associated illness. They also prevented some 3.2 million [people from] seeing their doctor and 79,000 hospitalizations," Dr. Tom Frieden, director of the U.S. Centers for Disease Control and Prevention, said during a noon press briefing.

The benefits of vaccination seen in 2012-2013 were greater than the CDC had seen before and were attributable to the severity of the season, he noted.
New Oral Hepatitis C Drugs: FAQ

By Kathleen Doheny, WebMD Health New
Dec. 9, 2013 — Experts call two new drugs for hepatitis C "game changers" that they expect will dramatically improve treatment for many of the 3 million Americans with a chronic infection. Hepatitis C can lead to liver failure.

Both new pills — Olysio (simeprevir) and Solvadi (sofosbuvir) — work better than the current treatment for hepatitis C. They cure it more often and in less time. They also have fewer side effects.

In a major advance, the drugs could eliminate the need for some patients to take interferon, which is injected and can have unpleasant, even intolerable side effects.
Women's Health
Viagra for Menstrual Cramps?

By Dennis Thompson, HealthDay
In preliminary study of 25 women, those getting the drug reported greater pain relief

Dec. 9, 2013 (HealthDay News) — Women dealing with painful menstrual cramps may receive relief from an unexpected source — the erectile dysfunction medication normally found in their husbands' little blue pills.

Sildenafil, the active ingredient in Viagra, appears to help women who are suffering from moderate to severe menstrual cramps, according to a small study funded by the U.S. National Institutes of Health.
Chemo for Advanced Breast Cancer Might Be Enough

By Brenda Goodman HealthDay
Study finds no survival benefit in treating original tumor with surgery, radiation

Dec. 11, 2013 (HealthDay News) — After chemotherapy, surgery and radiation to treat the original tumor might not benefit women with advanced breast cancer, a new study shows.

A minority of women with breast cancer discover they have the disease in its later stages, after it has spread to other parts of the body. These patients typically are started on chemotherapy to help shrink the cancerous growths and slow the disease's progress.
New Treatment for Aggressive Breast Cancer Shows Some Promise

By Dennis Thompson, HealthDay
Early studies found small improvement with combo therapy for HER2-positive disease

Dec. 11, 2013 (HealthDay News) — Women with aggressive breast cancer who receive combination targeted therapy with chemotherapy prior to surgery have a slightly improved chance of staying cancer-free, researchers say.

However, the improvement was not statistically significant and the jury is still out on combination treatment, said lead researcher Dr. Martine Piccart-Gebhart, chair of the Breast International Group, in Brussels.
Importance of Mammograms

By Kathleen Doheny, HealthDay
However, review didn't include women in their 40s, so debate may not end

Dec. 11, 2013 (HealthDay News) — Often-conflicting results from studies on the value of routine mammography have only fueled the debate about how often women should get a mammogram and at what age they should start.

In a new analysis of previous research, experts have applied the same statistical yardstick to four large studies and re-examined the results. They found that the benefits are more consistent across the large studies than previously thought. All the studies showed a substantial reduction in breast cancer deaths with mammography screening.
2 Pre-Surgery Drug Treatments Show Promise Against Aggressive Breast Cancer

By Kathleen Doheny, HealthDay
In studies, combo regimens produced better results for 'triple-negative' disease

Dec. 13, 2013 (HealthDay News) — Women fighting an aggressive form of breast cancer may benefit from adding certain drugs to their chemotherapy regimen, and taking them prior to surgery, new research finds.

This pre-surgical drug therapy boosts the likelihood that no cancer cells will be found in breast tissue removed during either mastectomy or lumpectomy, according to two new studies.

The approach, called "neoadjuvant" chemotherapy, is being given to an increasing number of women with what's known as triple-negative breast cancer. Currently, the approach results in no identifiable cancer cells at mastectomy or lumpectomy in about-one third of patients, experts estimate. In such cases, the risk of a tumor recurrence becomes lower.
Maternity Leave and Postpartum Depression

By Robert Preidt, HealthDay
Study of 800 women found higher symptom rates with shorter leaves

Dec. 13, 2013 (HealthDay News) — Having a longer maternity leave reduces a woman's risk of postpartum depression, new research shows.

The findings suggest that the maximum 12 weeks of maternity leave given to American mothers under federal law may be inadequate, according to the University of Maryland researchers.

"In the United States, most working women are back to work soon after giving birth, with the majority not taking more than three months of leave," study leader Dr. Rada Dagher said in a university news release.

"But our study showed that women who return to work sooner than six months after childbirth have an increased risk of postpartum depressive symptoms," added Dagher, an assistant professor of health services administration at the School of Public Health.
Exercise Might Ease Joint Pain Caused by Breast Cancer Drugs

By Robert Preidt, HealthDay
Side effects, such as stiffness and pain, are common reasons patients stop taking medications

Dec. 12, 2013 (HealthDay News) — Exercise might help breast cancer survivors relieve the joint pain that is a side effect of their medications, researchers say.

A new study included patients who were taking aromatase inhibitor drugs, such as Arimidex (anastrozole), Femara (letrozole) and Aromasin (exemestane). Five years of treatment with these drugs is recommended for survivors who had stages 1, 2 or 3 hormone receptor-positive breast cancers. This form of the disease accounts for nearly 70 percent of newly diagnosed breast cancer cases.
Pot Smoking in Pregnancy Tied to Stillbirth Risk

By Steven Reinberg. HealthDay
Finding may gain significance as legalization spreads across U.S., study author says

Dec. 9, 2013 (HealthDay News) — Expectant mothers who smoke marijuana may triple their risk for a stillbirth, a new study suggests.

The risk is also increased by smoking cigarettes, using other legal and illegal drugs and being exposed to secondhand smoke. Stillbirth risk is heightened whether moms are exposed to pot alone or in combination with other substances, the study authors added.

"Even when [findings are] controlled for cigarette smoking, marijuana use is associated with an increased risk of stillbirth," said lead researcher Dr. Michael Varner, associate director of women's health, obstetrics and gynecology at University of Utah School of Medicine.
Men's Health
Treating Sleep Apnea Might Be a Win-Win for Golfers

By Robert Preidt, HealthDay
Lower handicap after treatment attributed to sharper focus

Dec. 13, 2013 (HealthDay News) — Treating their sleep apnea improved middle-aged men's golf games, according to a small new study.

"The degree of improvement was most substantial in the better golfers who have done a superior job of managing the technical and mechanical aspects of golf," said study lead author Dr. Marc Benton, medical director of SleepWell Centers of New Jersey, in Madison.
Pediatric Health
Weight Loss Surgery for Severely Obese Teens

By Rita Rubin, WebMD Health News
Dec. 10, 2013 (Washington, D.C.) — Fifteen-year-old Jacob Miller's body mass index, or BMI, was off the charts.

More than 6 feet tall, Jacob weighed 702 pounds at his heaviest. An online BMI chart from the National Heart, Lung, and Blood Institute goes up to 443 pounds, which, for a 6-foot-4 individual, means a BMI of 54.

Anything over 40 is "extreme obesity," according to the chart. Doctors said Jacob's was 83.

But 6 months after getting weight loss surgery, Jacob's weight has dropped to 535 and his BMI to 64. Those changes have led to improvements in his health, his surgeon, Thomas Inge, MD, PhD, told an audience Friday at a meeting of the American Society for Nutrition. Inge is surgical director for the Surgical Weight Loss Program for Teens at Cincinnati Children's Hospital.
Will Music Make Your Child Smarter?

By Robert Preidt, HealthDay
Study finds no evidence to support that belief

WEDNESDAY, Dec. 11, 2013 (HealthDay News) — If Johnny doesn't take to the violin, don't fret. A new study challenges the widely held belief that music lessons can help boost children's intelligence.

"More than 80 percent of American adults think that music improves children's grades or intelligence," study author Samuel Mehr, a graduate student in the School of Education at Harvard University, said in a university news release.
Could a Tiny Worm Help Treat Autism?

By Dennis Thompson, HealthDay
Researchers see promise in two novel therapies

Dec. 12, 2013 (HealthDay News) — Adults with autism who were intentionally infected with a parasitic intestinal worm experienced an improvement in their behavior, researchers say.

After swallowing whipworm eggs for 12 weeks, people with autism became more adaptable and less likely to engage in repetitive actions, said study lead author Dr. Eric Hollander, director of the Autism and Obsessive Compulsive Spectrum Program at Montefiore Medical Center in New York City.
Nutrition/Diet/Fitness
The Gluten Debate Continues

By Rita Rubin, WebMD Health News
Dec. 12, 2013 — It's not unusual for people to say they feel much better after dropping gluten from their diets, even though they don't have celiac disease, digestive experts report.

What these people describe has come to be called "non-celiac gluten sensitivity," or NCGS. It's a little-studied diagnosis that has contributed to the growing market for gluten-free products, expected to surpass $6.2 billion worldwide by 2018, according to one estimate.
Tracking How Much Food We Eat Can Be a Challenge

By Rita Rubin, WebMD Health News
Dec. 12, 2013 (Washington, DC) — Anyone who's ever belonged to a weight loss program knows the value of keeping a food diary — a written record of every morsel or sip that enters the mouth.

The problem is, what people say they eat isn't often the whole truth. Sometimes they knowingly omit an embarrassing pig-out, like an entire sleeve of cookies or a whole carton of Rocky Road. Other times they simply underestimate a serving size.
Sugar Trumps Fat in Driving Unhealthy Eating: Study
Sugar, not fat, is the major reason why people are drawn to unhealthy treats, a new study says.

Researchers monitored the brain activity of more than 100 teens as they drank chocolate-flavored milkshakes that had the same number of calories but were either high in sugar and low in fat, or the other way around, The New York Times reported.

Both types of shakes activated pleasure centers in the brain, but those that were high in sugar did so far more effectively and triggered a food reward network involved in compulsive eating, according to the study in The American Journal of Clinical Nutrition.
Light Exercise Might Reduce Risk of Kidney Stones

By Mary Elizabeth Dallas, HealthDay
Intensity of activity doesn't seem to matter, study finds

Dec. 13, 2013 (HealthDay News) — Just a little exercise each week — jogging for an hour or walking for about three hours — can reduce the risk of developing kidney stones by up to 31 percent, according to a new study.

Researchers looking at data on more than 84,000 postmenopausal women found that engaging in any type of light physical activity can help prevent the formation of these pebbles in the kidneys. Even light gardening might curb their development, according to the study, which was published recently in the Journal of the American Society of Nephrology.
Obesity May Be Hard on Your Hearing, Study Says

By Brenda Goodman, HealthDay
Extra pounds, particularly around the waist, raised risk for hearing loss, but exercise was protective

Dec. 10, 2013 (HealthDay News) — Listen up: Being obese, especially if you carry those extra pounds around your waist, might be linked to hearing loss, a new study suggests.

Researchers tracked more than 68,000 women participating in the Harvard Nurses' Health Study. Every two years from 1989 to 2009, the women answered detailed questions about their health and daily habits. In 2009, they were asked if they'd experienced hearing loss, and, if so, at what age.

One in six women reported hearing loss during the study period, the researchers said.