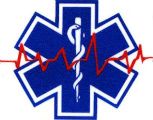 Welcome to the Health and Fitness NewsWelcome to the Stars Hollow Health and Fitness News weekly diary. It will publish on Saturday afternoon and be open for discussion about health related issues including diet, exercise, health and health care issues, as well as, tips on what you can do when there is a medical emergency. Also an opportunity to share and exchange your favorite healthy recipes.
Questions are encouraged and I will answer to the best of my ability. If I can't, I will try to steer you in the right direction. Naturally, I cannot give individual medical advice for personal health issues. I can give you information about medical conditions and the current treatments available.
You can now find past Health and Fitness News diaries here and on the right hand side of the Front Page.
Follow us on Twitter @StarsHollowGzt
Adding Citrus to Salads and Desserts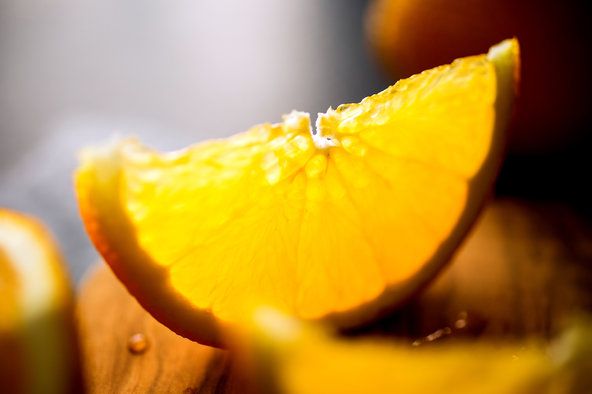 I always stuff an orange or a tangerine into the toe of my son's Christmas stocking. He is more interested in the chocolate in his stocking and I usually end up eating his orange, but I'll never forego this European tradition that dates from a time when citrus was a rare treat. We in the United States take our oranges and grapefruit for granted year round, but citrus really does have a season – winter – and it is welcome at this time of year, when we need all the vitamin C we can get.

~Martha Rose Shulman~
Beet, Orange and Arugula Salad
A colorful salad with sweet and sharp flavors.
This winter dessert is adapted from a recipe from the French chef Olympe Versini's cookbook, "Olympe."
A salad, modeled on a traditional North African one, that is great for buffets.
An old fashioned fruit ambrosia with a gingery kick.
This vinaigrette works with a variety of greens, like chard, beet greens or broccoli.
Warnings/Alerts/Guidelines
FDA Issues Warning on Body-Building Supplement

By Mary Elizabeth Dallas. HealthDay
Agency says Mass Destruction is linked to case of liver failure

Dec. 27, 2013 (HealthDay News) — Consumers should not use Mass Destruction, a dietary supplement used to stimulate muscle growth, the U.S. Food and Drug Administration warned Monday.

The body-building product, available in retail stores, fitness gyms and online, contains potentially harmful synthetic steroids and anyone currently using it should stop immediately, the FDA said.
General Medicine/Family Medical
Counselors Give Smokers Best Chance to Quit: Study

By Mary Elizabeth Dallas. HealthDay
Nicotine replacement treatment alone doesn't improve odds of kicking the habit, researchers found

Dec. 27, 2013 (HealthDay News) — Smokers who work with a counselor specially trained to help them quit — along with using medications or nicotine patches or gum — are three times more likely to kick the habit than smokers who try to quit without any help, a large new study finds.

Over-the-counter nicotine-replacement products have become more popular than smoking cessation services and are used by millions of smokers, the researchers pointed out. However, these products alone do not appear to improve the odds that smokers will actually quit, they found.
Surgery With Radiation Best for Tongue Cancer

By Mary Elizabeth Dallas. HealthDay
Patients who started with chemotherapy had worse response, researchers say

Dec. 26, 2013 (HealthDay News) — People with tongue cancer who undergo surgery before receiving radiation treatment fare better than those who start treatment with chemotherapy, according to a small new study.

Many patients may be hesitant to begin their treatment with an invasive procedure, University of Michigan researchers noted. But advanced surgical techniques can improve patients' chances for survival, the authors noted in a university news release.

The study was published online Dec. 26 in JAMA Otolaryngology Head and Neck Surgery.
Study Questions Value of Common Knee Surgery

By Brenda Goodman, HealthDay
Procedure to repair a torn meniscus worked no better than a fake one to ease lingering pain

Dec. 26, 2013 (HealthDay News) — Improvements in knee pain following a common orthopedic procedure appear to be largely due to the placebo effect, a new Finnish study suggests.

The research, which was published Dec. 26 in the New England Journal of Medicine, has weighty implications for the 700,000 patients who have arthroscopic surgery each year in the United States to repair a torn meniscus. A meniscus is a C-shaped pad of cartilage that cushions the knee joint.
Too Few Americans Aware of Their High BP: Study

By Kathleen Doheny, HealthDay
Researchers looked at nearly 70,000 adults in southeastern U.S.

Dec. 23, 2013 (HealthDay News) — High blood pressure is a preventable and treatable risk factor for heart attack and stroke, but about one-quarter of adults don't know they have it, according to a large new study.

Among those who do know they have the condition, many are not likely to have it under control, said lead researcher Dr. Uchechukwu Sampson, a cardiologist at Vanderbilt University Medical School in Nashville.

"Despite all the progress we have made in having available treatment options, more than half of the people we studied still have uncontrolled high blood pressure," Sampson said.

The study is published in the January issue of the journal Circulation: Cardiovascular and Quality Outcomes.
NYC Extends Smoking Ban to E-Cigarettes
Dec. 23, 2013 — Electronic cigarettes have been added to the ban on smoking in New York City offices, parks, restaurants and bars.

The measure passed in a 43-8 city vote at a city council meeting last week and will take effect in four months, Bloomberg News reported.
Seasonal Flu/Other Epidemics/Disasters
H1N1 Flu Spreading in South-Central U.S.

By Steven Reinberg, HealthDay
This flu strain tends to hit younger adults harder than older adults, CDC says

Dec. 26, 2013 (HealthDay News) — This year's flu season may be off to a slow start nationwide, but infection rates are spiking in the south-central United States, where five deaths have already been reported in Texas.

And the predominant strain of flu so far has been H1N1 "swine" flu, which triggered the pandemic flu in 2009, federal health officials said Thursday.

"That may change, but right now most of the flu is H1N1," said Dr. Michael Young, a medical officer with the U.S. Centers for Disease Control and Prevention's influenza division. "It's the same H1N1 we have been seeing the past couple of years and that we really started to see in 2009 during the pandemic."
Big Strides in Battle Against Pediatric AIDS

By Serena Gordon, HealthDay
Advances help lower transmission rate in U.S., but it's a different story in developing nations

Dec. 24 (HealthDay News) — The effect that AIDS is having on American kids has improved greatly in recent years, thanks to effective drugs and prevention methods. The same cannot be said, however, for children worldwide.

"Maternal-to-child transmission is down exponentially [in the United States] because we do a good job at preventing it," said Dr. Kimberly Bates, director of a clinic for children and families with HIV/AIDS at Nationwide Children's Hospital in Columbus, Ohio. In fact, the chances of a baby contracting HIV from his or her mother is now less than 1 percent in the United States, according to the U.S. Centers for Disease Control and Prevention.
Women's Health
Only High-Risk Women Need Breast Cancer Gene Test: Experts

By Dennis Thompson, HealthDay
Even those with family history of BRCA mutations should talk with professionals first, panel says

Dec. 23, 2013 (HealthDay News) — Nine of 10 women do not need and should not receive genetic testing to see if they are at risk for breast or ovarian cancer, an influential panel of health experts announced Monday.

The U.S. Preventive Services Task Force (USPSTF) reaffirmed its previous recommendation from 2005 that only a limited number of women with a family history of breast cancer be tested for mutations in the BRCA1 and BRCA2 genes that can increase their cancer risk.
Experts Lay Out Options for Menopause Symptoms

By Amy Norton, HealthDay
Evidence grows that antidepressants can help, new guidelines say

Dec. 23, 2013 (HealthDay News) — Women bothered by hot flashes or other effects of menopause have a number of treatment options — hormonal or not, according to updated guidelines from the American College of Obstetricians and Gynecologists.

It's estimated that anywhere from 50 percent to 82 percent of women going through menopause have hot flashes — sudden feelings of extreme heat in the upper body — and night sweats. For many, the symptoms are frequent and severe enough to cause sleep problems and disrupt their daily lives. And the duration of the misery can last from a couple years to more than a decade, says the college, the nation's leading group of ob/gyns.
Eating More Nuts During Pregnancy Might Help Prevent Allergies in Kids: Study

By Steven Reinberg, HealthDay
Experts say mothers who consume more nuts won't raise — and might reduce — risk in children

Dec. 23 (HealthDay News) — Women who eat nuts during pregnancy — and who aren't allergic themselves — are less likely to have kids with nut allergies, a new study suggests.

Dr. Michael Young, an associate clinical professor of pediatrics at Harvard Medical School, and colleagues collected data on more than 8,200 children of mothers who took part in the Nurses' Health Study II. The women had reported what they ate before, during and after their pregnancies.

About 300 of the children had food allergies. Of those, 140 were allergic to peanuts and tree nuts.

The researchers found that mothers who ate the most peanuts or tree nuts — five times a week or more — had the lowest risk of their child developing an allergy to these nuts.
Men's Health
Testosterone May Undermine Flu Shot's Effectiveness

By Steven Reinberg, HealthDay
High levels of the hormone cause fewer antibodies to be produced, researchers say

Dec. 23, 2013 (HealthDay News) — The flu vaccine is less effective for men than women, and researchers at Stanford University believe they've figured out why.

The male hormone testosterone causes genes in the immune system to produce fewer antibodies, or defense mechanisms, in response to the vaccine, they found.

"Men, typically, do worse than women in immune response to infection and vaccination," said Stanford research associate David Furman, the lead study investigator.

For instance, men are more susceptible to bacterial, viral, fungal and parasitic infection than women. And men's immune systems don't respond as robustly as women's to vaccinations against flu, yellow fever, measles, hepatitis and many other diseases, Furman said.
Aging
Concussions Linked to Alzheimer's Risk in Study

By Kathleen Doheny, HealthDay
Brain scans found seniors with both poor memory and prior head injury have more plaque buildup

Dec. 26, 2013 (HealthDay News) — Older adults with memory problems and a history of concussion have more buildup of Alzheimer's disease-associated plaques in the brain than those who also had concussions but don't have memory problems, according to a new study.