Welcome to The Breakfast Club! We're a disorganized group of rebel lefties who hang out and chat if and when we're not too hungover we've been bailed out we're not too exhausted from last night's (CENSORED) the caffeine kicks in. Join us every weekday morning at 9am (ET) and weekend morning at 10:30am (ET) to talk about current news and our boring lives and to make fun of LaEscapee! If we are ever running late, it's PhilJD's fault.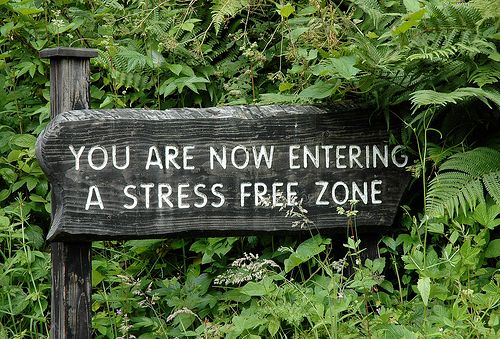 This Day in History
Dawn of the UN; Dwight Eisenhower vows to end the Korean War; Suspects caught in D.C.-area sniper shootings; Concorde makes last trans-Atlantic flight; 'Star Trek' creator Gene Roddenberry dies.
Breakfast Tunes
Breakfast News
Doctor tests positive for Ebola at New York hospital
Preliminary test confirms virus in Craig Spencer, a physician with Doctors Without Borders who had been working in west Africa

A physician who recently returned to New York from Ebola-ravaged west Africa has tested positive for the disease, officials announced.

Craig Spencer, 33, a doctor who lives in the Harlem neighbourhood of the city, was taken to hospital in New York City on Thursday after displaying symptoms consistent with those caused by Ebola, including a 103-degree fever.

A preliminary test confirmed that Spencer, who had been working in Guinea, has the virus. The Centers for Disease Control and Prevention (CDC) will carry out a further test to confirm the result.

Health officials had already said they were tracing the doctor's contacts, which the New York City mayor, Bill de Blasio, said were not numerous. The CDC has sent a team to New York City.
US urges dismissal of Haitian group's cholera lawsuit against UN
Lawsuit filed against the UN claims peacekeepers caused devastating cholera epidemic after country's 2010 earthquake

The US government urged a federal judge on Thursday to dismiss a lawsuit filed against the United Nations by a group of Haitians who claim peacekeepers caused the devastating cholera epidemic that followed their country's 2010 earthquake.

Ellen Blain, a lawyer for the Justice Department, told US district judge J Paul Oetken in New York that the lawsuit, filed in 2013, should be thrown out because the United Nations is "absolutely immune" from such claims.

The cholera epidemic, the worst in recent history, has killed 8,500 people and sickened more than 700,000 since October 2010.

A panel appointed by UN secretary general Ban Ki-moon issued a 2011 report that did not conclusively determine how the disease, which had not been documented in Haiti in nearly a century before the outbreak, was introduced to the country. The Centers for Disease Control and Prevention (CDC) said the evidence strongly suggested UN peacekeepers were the source.

Attempts to serve the United Nations with the lawsuit have been rebuffed and the United Nations did not appear in Manhattan federal court on Thursday to answer the claims. The world organization has cited a 1946 convention on immunity.
Black disappointment with Obama threatens Democrats
Black voters' disappointment with President Barack Obama, who they so eagerly embraced for so many years, could be costly on Election Day to Democrats, who badly need a big African-American turnout to win Senate and gubernatorial races in key states.

Instead, many African-Americans see an unemployment rate well above the national average, continuing problems with crime in many neighborhoods, and a president more interested in trying to help other voting blocs that didn't give him such unwavering support.
Feds consider tiered hospital system for Ebola patients
Hoping to avoid mistakes made in the treatment of Ebola patients in Texas, federal health officials are considering a plan to designate top-tier hospitals as referral centers for the treatment of potential Ebola cases.

That would limit the number of health care workers who must become expert at taking care of patients with the highly contagious and often deadly disease. Other hospitals still would need to be prepared to identify potential Ebola patients for transfer to the appropriate hospitals for treatment.

The push comes in the wake of mistakes at the Dallas hospital that treated Ebola patient Thomas Eric Duncan – and where two nurses subsequently became infected with the virus – and as several nurses' unions across the country worry about the preparedness level of local medical centers.
In Iraq, Blackwater verdict provides no relief from bitterness
Like most Iraqis, Ali Abbas Mahmoud didn't know when he awoke Thursday that a jury in Washington had found four former Blackwater security guards guilty the previous day in one of the most infamous episodes of the U.S.-led occupation. That's because the verdicts weren't widely reported by the Iraqi media. [..]

The verdicts, rendered a little more than seven years after Blackwater gunfire felled Mahmoud's kin and other civilians in a Baghdad traffic circle, weren't major news. Not even the newly formed U.S.-backed government of Prime Minister Haider al Abadi issued a formal statement.

One official suggested that Iraqis are too preoccupied with the savagery of the Islamic State onslaught that's claimed thousands of lives since mid-June to care about a trial involving a handful of deaths from the distant past.

"We have a kind of ignorance in the Iraqi media. Why? The tragedy that the Iraqis are suffering from now is from more than a security company that killed a few Iraqis," said Kamil Ameen Hashim, a spokesman for the Ministry of Human Rights.

At the time they took place, however, the killings in Nisour Square ignited outrage across Iraq and much of the world.
EU strikes compromise to set new climate target
European Union leaders struck a deal on a new target to cut carbon emissions out to 2030, calling it a new global standard but leaving critics warning that compromises had undermined the fight against climate change.

Talks in Brussels stretched into the small hours of Friday as Poland battled to spare its coal industry and other states tweaked the guideline text on global warming to protect varied economic interests, from nuclear plants and cross-border power lines to farmers whose livestock belch out polluting methane.
US decides against military tribunals for non-Guantánamo detainees
Russian held at Bagram airfield in Afghanistan will face charges in US federal court as Obama administration decides against controversial commissions

The Obama administration has decided against charging detainees held outside Guantánamo Bay in its controversial military commissions, ending a year-long debate that has simmered among its national-security lawyers.

The debate had been prompted by concerns about the continued viability of detentions of non-Afghans held by the US at Bagram airfield in Afghanistan. During the 13-year war, the US has held battlefield detainees at Bagram without charge.

But the impending end of formal US combat at the end of 2014 prompted administration lawyers to question whether they were obligated to release the non-Afghans. For nearly a year, the chief prosecutor of the military commissions at Guantánamo Bay, Army Brigadier General Mark Martins, has examined bringing charges in the war-crimes tribunals against at least one Bagram detainee.
Sears to close more than 100 stores and lay off nearly 5,500 employees
Retailer lost nearly $1bn during the first half of the fiscal year and has already closed 96 stores since February

Sears Holdings Corp is shuttering more than 100 stores and laying off at least 5,457 employees, investor website Seeking Alpha reported on Thursday, indicating the struggling retailer may be stepping up store closures.

Sears said in August it had closed 96 stores in the six months since February and planned to close a total of 130 under-performing stores during the full fiscal year. It added at the time that it may shutter additional stores beyond the 130 target.

Sears spokesperson Chris Brathwaite declined to comment on the number of planned closures, saying the company would provide an update when it reports quarterly earnings next month. Reducing operations to the best performing stores is key to Sears' revival strategy, he said.
White House dogs 'cleared for duty' White House dogs 'cleared for duty'
A pair of Secret Service dogs injured in the line of duty when they helped to take down a man hopping over the fence at the White House have been "cleared to return to duty," the Secret Service says.

'Hurricane' and 'Jordan' were taken to a veterinarian and treated for "minor bruising,' spokesman Brian Leary said. News footage of the incident showed the man kicking the dogs on the North lawn of the White House. [..]

Hurricane and Jordan are both Belgian Malanois, a small, short-haired breed with considerable speed and energy. The Secret Service on its website said says it began its canine program in 1975 because it was found to be the most effective way of detecting explosives.

The dogs, which the service says are "very sociable," undergo 20 weeks of training with a handler before they begin working. After graduating from basic training, each canine retrains eight hours a week during its career. The service says the dogs stay with their uniformed division handlers 24 hours a day.

"They become members of the family," the service said. Animal Planet notes the dogs are an "ideal watchdog and guard dog… It is protective of its home and family."
Ferns send signals to decide what sex to be
An inactive hormone, made by females, makes males when activated.

A paper in today's issue of Science suggests that some species of fern have evolved a rather novel solution to creating a good balance between the sexes: they discuss it as a community, with the discussion taking place via chemical signals. A team of Japanese researchers show that the earliest maturing sex organs in a group of ferns will invariably develop as females. Once they do, they start producing and exporting a chemical signal.
Must Read Blog Posts
Voters Like Democrats But Think They Are Incompetent Jon Walker, FDL
Justice Department Rejects Key Reforms to FBI Whistleblower Regulations Keven Gosztola, FDL The Dissenter
Governor Christie Says GOP Needs To Win In Order To Control 'Voting Mechanisms' DSWright, FDL News Desk
Nice While It Lasted Charles Pierce, Esquire's Politics Blog
Connecting the Dots on the CIA Torture Report Marcy Wheeler, emptywheel
No one ever dresses as crippling self doubt. ek hornbeck, Docudharma
How the Rocket Scientists Aided the Senior Fraudulent Bank Officers William K. Black, New Economic Perspectives
FBI Director Says Congress Will Fix Phone Encryption 'Problem;' Congress Says 'Bite Us' Tim Cushing, Techdirt
Something to Think about over Coffee Prozac
Own Goal

Fred Hiatt is not the median voter.