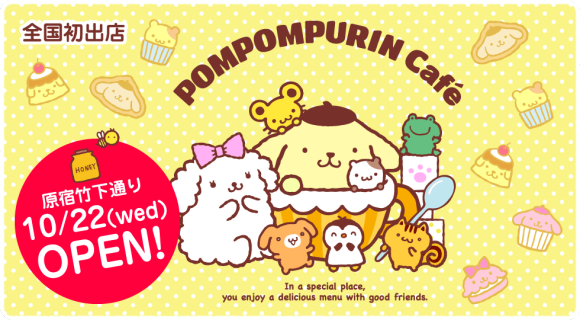 New cafe in Harajuku serves up Pom Pom Purin-shaped cuisine, attracts fans and pop idols alike

Hayashi 'Fang' Hougi

Despite being nowhere near as famous as his feline counterpart abroad, Sanrio's Pom Pom Purin has a very loyal fan base in his homeland, so much so that the pastel-yellow "pudding" dog managed to clinch fourth place in this year's Sanrio Character Ranking, at one point leading the pack.

But while Hello Kitty, My Melody and Kiki & Lala have all been given their own themed cafes, poor old' Pom Pom has had to wait on the sidelines like the patient pup he is. But by the looks of it, the first ever Pom Pom Purin Cafe was well worth the wait, with the Harajuku location boasting a super-kawaii menu with meals, desserts and drinks featuring everyone's favorite Sanrio canine as well as adorable merchandise available only at the cafe.