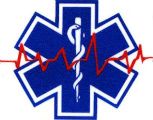 Welcome to the Stars Hollow Health and Fitness weekly diary. It will publish on Saturday afternoon and be open for discussion about health related issues including diet, exercise, health and health care issues, as well as, tips on what you can do when there is a medical emergency. Questions are encouraged and I will answer to the best of my ability. If I can't, I will try to steer you in the right direction. Naturally, I cannot give individual medical advice for personal health issues. I can give you information about medical conditions and the current treatments available.
Tomatoes Pack a Nutritional Punch
Tomatoes receive a lot of attention from nutritionists largely because of a phytonutrient called lycopene. Studies have long suggested that lycopene, which is contained in the red pigment, has antioxidant properties. Now growers are raising and marketing "high-lycopene" tomatoes. Indeed, a company based in Israel has developed a dried cherry tomato, which it is calling a "raisin tomato," that contains almost 100 times the amount of lycopene in a regular cherry tomato.
I love this suggestion on preparing tomatoes for cooking from the author, Martha Rose Shulman
In many of this week's recipes I'm using a technique that may be new to some of you. Rather than peeling, seeding and dicing the tomatoes, I grate them on the large holes of a box grater. This is a technique I learned in Greece; it's used throughout the Mediterranean. Cut the tomatoes in half, squeeze out the seeds if instructed to do so, and rub the cut side against the grater. Don't worry: the skin is tough and you won't scrape your hands. When you feel the holes of the grater against the inside of the tomato skin, you're done. It goes quickly, and it's a nifty time-saver.
Pasta With Salsa Crudo and Green Beans
Tomato Frittata With Fresh Marjoram or Thyme
Blender Tomato Soup
Bruschetta With Tomato Topping
Cooked Grains Salad With Tomato Vinaigrette