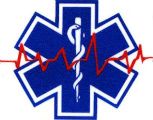 Welcome to the Stars Hollow Health and Fitness weekly diary. It will publish on Saturday afternoon and be open for discussion about health related issues including diet, exercise, health and health care issues, as well as, tips on what you can do when there is a medical emergency. Also an opportunity to share and exchange your favorite healthy recipes.
Questions are encouraged and I will answer to the best of my ability. If I can't, I will try to steer you in the right direction. Naturally, I cannot give individual medical advice for personal health issues. I can give you information about medical conditions and the current treatments available.
King Among Grains
What's not to like about quinoa? This grain has a delicate texture, nutty flavor and high protein content – an average of 16.2 percent protein per serving, compared to 7.5 percent for rice and 14 percent for wheat. (Some varieties provide more than 20 percent protein.) Quinoa also is easy to cook and free of gluten. And best of all, it's versatile.
Breakfast Quinoa With Fruit and Almonds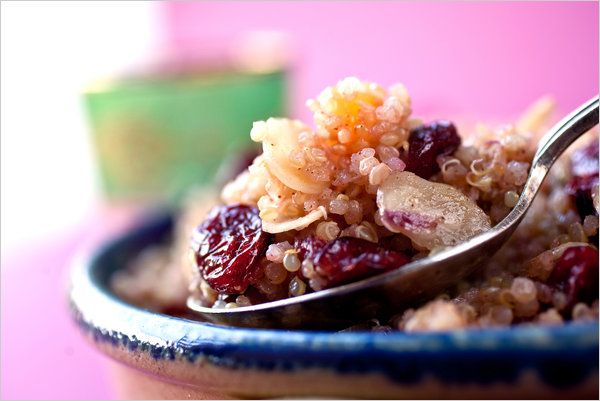 .
Quinoa and Squash Gratin
Whole-Wheat Quinoa Bread
Stir-Fried Quinoa With Vegetables and Tofu
Quinoa Pecan Muffins
General Medicine/Family Medical
Flu Shots May Reduce Heart Attack Risk
Study Shows Getting Flu Shots Early May Provide the Most Protection Against Heart Attacks

Sept. 21, 2010 — Yearly flu shots may do more than stave off the seasonal flu — they may also prevent heart attacks, according to a new study in the Canadian Medical Association Journal. And the earlier you get the flu shot, the greater this protection, the study shows.

"If substantiated, this finding has implications for timely supply and administration of influenza vaccine and could lead to changes in recommendations for timing of vaccination," concludes A. Niroshan Siriwardena, PhD of the University of Lincoln in the U.K.
Ginger May Soothe Aching Muscles
Daily Dose of Ginger May Act as Pain Reliever

Sept. 20, 2010 — Ginger's soothing properties may not be limited to the stomach. A new study shows that ginger may also be an effective pain reliever for sore muscles.

Ginger has been a favorite remedy of Chinese medicine for centuries and is often used to treat nausea and upset stomach. However, researchers say, it hasn't been widely studied as a pain reliever until now.
Air conditioning drives down hospitalizations
A new study of California residents suggests that people with air conditioners at home are less likely than their neighbors without the technology to develop serious heat-related illnesses — including pneumonia, cardiac disease and heat stroke — during temperature spikes.

Although the differences were generally small, given the population size in the nation's largest state, the public health effects of air conditioning could be substantial, the researchers say.

Policies designed to encourage the use of air conditioning at home, particularly central systems, might reduce illnesses and death linked to heat, said study co-author Dr. Rupa Basu, an epidemiologist at the California Environmental Protection Agency.
Slower recovery from kidney removal for donors
(Reuters Health) – People who have a healthy kidney removed in order to donate may take a bit longer to fully recover than people who have the surgery due to kidney disease, a new study suggests. Expectations may play an important role in the differences.

The research involving 149 patients at one Canadian medical center looked at how quickly patients recuperated physically and how fast they returned to their pre-surgery quality of life after undergoing laparoscopic, or "key-hole," surgery to remove a kidney.
Novo says cancer risk with insulin drops over time
(Reuters) – The raised risk of cancer in people using insulin decreases over time, a large study showed, Novo Nordisk, the world's biggest maker of insulin, said on Thursday.

Novo-owned Steno Diabetes Center said the biggest-ever registry linkage study on the effect of insulin duration or diabetes duration on cancer incidence confirmed a link between diabetes and cancer.

"This increased incidence was especially evident in the first years after diagnosis but decreased over time," Steno said in a statement.
Smokers show elevated diabetes risk
(Reuters Health) – Adding to the list of potential health consequences of smoking, a large study finds that smokers may have a heightened risk of developing type 2 diabetes.

The findings, based on the medical records of more than 1.2 million Korean adults, do not prove that smoking itself causes diabetes. But they may offer yet more incentive for people to avoid smoking or to kick the habit — as former smokers generally showed a lower risk than current ones.

Using a national health insurance data, researchers found that initially diabetes-free smokers were more likely than non-smokers to develop the disease – which affects 24 million people in the U.S., according to a recent study — over the next 14 years.
Self-care counseling no help to heart patients
(Reuters Health) – Group meetings to help people with heart failure take better care of themselves don't cut death rates any more than health tips in the mail, U.S. researchers said Tuesday.

The authors had hoped that teaching patients how to better manage their condition — in which the heart fails to pump out enough blood — would also improve it.

And there is room for improvement: As many as two-thirds of hospital admissions for heart failure are thought to be caused by patients not following recommended drug treatments and lifestyle advice, such as cutting back on salt and exercising more.

The condition affects some five million Americans and is involved in about 300,000 deaths a year, according to the National Institutes of Health.
Obesity rates remain 'disturbingly high'
(Reuters Health) – Chances are slim to none that the U.S. will meet its public health goal of sharply reducing the number of obese adults by this year, according to federal health officials with the Centers for Disease Control and Prevention in Atlanta.

While just 13 percent of adults were obese in the early 1960s, more than 30 percent were by 1999. In Healthy People 2010, a series of health objectives published in 2000, the U.S. government set forth the goal of reducing the percentage of obese Americans to 15 percent by 2010.

To investigate trends over the past decade, and determine whether the U.S. had any chance of meeting this objective, Dr. Earl S. Ford and his colleagues from the CDC's National Center for Chronic Disease Prevention and Health Promotion looked at data on nearly 23,000 people aged 20 and older from the National Health and Nutrition Examination Survey for 1999-2008.
Scientists find clue to cell damage after stroke
(Reuters) – Scientists have found that an enzyme is responsible for the death of nerve cells after a stroke and say an experimental drug that dramatically reduced brain damage in mice may also offer hope for humans.

Previous attempts to design drugs that can protect the brain from damage after a stroke have had limited success.

Dutch and German researchers said on Tuesday that their work showed a potential new approach to treating stroke, which is the most common cardiovascular problem after heart disease and kills an estimated 5.7 million people worldwide each year.
'Pre-diabetes' raises risk of heart attack, stroke
(Reuters Health) – A set of conditions known to accompany or portend type 2 diabetes, including obesity and high blood sugar, could more than double a person's risk of developing heart disease, according to a new study.

Further, the findings suggest that these factors can even work their negative influence in the absence of full-blown diabetes.

"We are in the midst of an obesity epidemic that is contributing to an increase in the number of people with the metabolic syndrome in North America," senior researcher Dr. Mark Eisenberg of McGill University, in Montreal, noted in an email to Reuters Health. "Thus, an increasingly large number of people are at a high cardiovascular risk."
Warnings/Alerts/Guidelines
Abbott identifies recalled baby formula lots
(Reuters) – Abbott Laboratories posted a list of lot numbers on Thursday for the millions of recalled containers of its Similac powdered infant formulas and expanded Internet and call center capacity to handle a deluge of requests for information from concerned parents.

The company announced a voluntary recall on Wednesday of about 5 million units of its top-selling powdered infant formula after beetles were found in the products and in a Michigan plant where they are made.
EU pulls plug on Glaxo's Avandia, FDA restricts
(Reuters) – European officials moved to pull GlaxoSmithKline's diabetes drug Avandia off the market and U.S. authorities imposed tight restrictions over heart risks, effectively spelling the commercial end to the once-lucrative medicine.

Once a top treatment choice and Glaxo's No. 2 seller, the rulings attempted to resolve a bitter, three-year debate over Avandia's safety that has dogged the reputation of the medicine and its maker, and divided staff inside the U.S. Food and Drug Administration.

The moves cleared the way for newer diabetes treatments to gain market share. Merck & Co's drug Januvia and AstraZeneca Plc and Bristol-Myers Squibb Co's Onglyza were most likely to see a boost, analysts said.
Amgen, J&J anemia drugs recalled over glass flakes
(Reuters) – Amgen Inc is recalling several hundred lots of anemia drugs Epogen and Procrit, sold by Johnson & Johnson, because vials of the injectable medicines might develop tiny glass flakes that could cause blood clots and other serious health problems.

Amgen, which sells Epogen, manufactures the identical drugs at a plant in Puerto Rico.

Amgen spokeswoman Emma Hurley said the recall, which included 200 lots of Epogen, is not expected to disrupt availability of the drug and the biotechnology company does not expect a material financial impact.
UK study links antipsychotic drugs to clot risk
(Reuters) – Modern antipsychotic drugs, especially AstraZeneca's blockbuster Seroquel, may increase the risk of patients developing life-threatening blood clots, British researchers said on Wednesday.

The finding, from a trawl of tens of thousands of patient records, adds to a growing body of evidence linking so-called atypical antipsychotics to adverse side effects.

Atypicals — which also include Eli Lilly's Zyprexa, Johnson & Johnson's Risperdal and Bristol-Myers Squibb's Abilify — dominate the antipsychotic market, which had sales of $16 billion in 2009, according to Thomson Reuters data.
Humanitarian/Seasonal Flu/Other Epidemics/Disasters
Malaria comes courtesy of gorillas, DNA study shows
(Reuters) – Malaria appears to have jumped to humans from gorillas, and the parasite may have spread globally from a single gorilla to a single human, researchers reported on Wednesday.

DNA from the droppings of nearly 3,000 apes — gorillas, chimpanzees and bonobos — shows the strain of malaria parasite most common in humans is virtually identical to one of many strains that infects gorillas.

It is far more distant than strains affecting chimps and their close cousins, the bonobos, Beatrice Hahn of the University of Alabama at Birmingham and colleagues reported.
Did doctors jumpstart the HIV pandemic?
(Reuters Health) – Perhaps it wasn't sex workers and fast-growing cities that launched HIV onto its deadly global rampage, but well-meaning doctors using dirty needles in the first half of the 20th century.

While it's hard to know for sure today, more than 90 years after the virus emerged, two new studies hint that campaigns to eradicate tropical diseases in Africa might have helped HIV gain an early foothold among humans.

"This is sort of an example of good intentions gone wrong," said Dr. Thomas Strickland, an expert in infectious diseases at Baltimore's University of Maryland, who was not involved in the research.
1 in 5 gay, bisexual men in U.S. cities has HIV
(Reuters) – Nearly one in five gay and bisexual men in 21 major U.S. cities are infected with HIV, and nearly half of them do not know it, U.S. health officials said on Thursday.

Young men, and especially young black men, are least likely to know if they are infected with HIV, according to a study by the U.S. Centers for Disease Control and Prevention.

"We need to reinvigorate our response to preventing HIV among gay and bisexual men," Dr. Jonathan Mermin, director of CDC's Division of HIV/AIDS Prevention, said in a telephone interview.
http://www.reuters.com/article/idUSTRE68N3YT20100924 More aid needed to fight child hunger in Chad: U.N.
(Reuters) – Up to a quarter of children in parts of Chad are facing acute hunger despite an easing of the overall famine threat across the Sahel region of Africa, UNICEF warned on Friday, calling on donors to provide more funds.

Aid groups have been warning for months that failed rains were leading to a food crisis in the strip of land below the Sahara desert that includes Mauritania, Chad, Niger, Mali, Burkina Faso and northern Nigeria.

While an all-out famine appears to have been averted, the U.N. agency said a nutrition survey carried out with the Chadian government showed between 15.2 and 24.9 percent of children were suffering acute malnutrition depending on where they lived.
Women's Health
Breast cancer rates fell with hormone therapy drop
(Reuters) – Breast cancer rates among postmenopausal women in Canada dropped nearly 10 percent after news of a big study in 2002 that found taking hormone replacement therapy could increase breast cancer risk, researchers said on Thursday.

The decline coincided with a sharp decline in use of the drugs after publication of the Women's Health Initiative study, which found an increased risk of ovarian cancer, breast cancer, strokes and other problems from hormone therapy.
Ultrasound pregnancy dating risky for girl babies
(Reuters Health) – Using ultrasound to gauge gestational age could put late-term female fetuses at risk of poor outcomes and even death, a new study from Sweden shows.

Indeed, up to a third of stillbirths among girls born post-term could be due to inaccuracies in these estimates, the researchers conclude.

Since the early 1990s, Dr. Alkistis Skalkidou of Uppsala Universitet in Uppsala and colleagues explain in the journal Epidemiology, doctors have used second-trimester ultrasound measurements to determine the age of a fetus and estimate when the baby will be born.
Birth control risks for women with heart defects
(Reuters Health) – Women with congenital heart disease need to be cautious about pregnancy and birth control choices because some options can increase heart risks, but many are unaware of the concerns, a new study suggests.

The research involving 536 German women born with heart defects found that nearly half had not been counseled about their risks related to contraception and pregnancy. What's more, of the women with contraindications to using birth control pills, 20 percent were currently taking them.

The findings point to a need for greater awareness among both women and their doctors of the risks certain contraceptives present for women whose hearts are already compromised, researchers report in the American Journal of Cardiology.
C-section, induced labor more common with epilepsy
(Reuters Health) – Pregnant women with epilepsy, particularly those on anti-seizure medications, may have higher rates of cesarean section and heavy bleeding after delivery than other women, a new study finds.

The increased odds are small, researchers stress, and in general, women with epilepsy have a low rate of complications during labor and delivery. Nor should pregnant women on anti-epilepsy drugs interpret the findings as an indication they should stop their medication.

But the findings, reported in the obstetrics journal BJOG, add to evidence that women with epilepsy tend to have more pregnancy-related problems than women without the disorder.
All pregnant women should get flu shot, say ob-gyns
(Reuters Health) – Despite landing in the hospital more often if they catch the flu, no more than a quarter of pregnant women in the U.S. get vaccinated against it.

That's according to the American College of Obstetricians and Gynecologists, which has issued a recommendation urging all pregnant women to get the flu shot.

While the recommendation itself isn't new, the statement, published in the journal Obstetrics and Gynecology, adds evidence on the safety and effectiveness of the vaccine, said Dr. William M. Callaghan of the Centers for Disease Control and Prevention in Atlanta.
Pediatric Health
U.S. Kids Don't Drink Enough Water
Study Shows Children Drink Less Than the Recommended Amount of Water

Sept. 24, 2010 –The amount of water U.S. children drink varies based on their age, but tends to be lower than what is recommended, a study shows.

Despite the well known health benefits of consuming an adequate amount of water, until now there has been little hard data showing how much plain water (from the tap or bottled) kids are drinking.

Researchers analyzed the total water intake of 3,978 children aged 2 to 19 who took part in the National Health and Nutrition Examination Survey from 2005 to 2006. Children ages 2 through 5 drank 1.4 liters of water per day, while children aged 6 to 11 drank 1.6 liters. The amount of water rose to 2.4 liters among adolescents aged 12 to 19, the study showed. On average, adolescents aged 2 to 19 drank 1.9 liters of water per day.

The study is published in the Oct. 1 issue of the American Journal of Clinical Nutrition.
ADHD drug benefits child cancer survivors
(Reuters Health) – Children who develop problems with memory, attention and behavior after cancer treatment may gain some long-term benefit from a medication commonly used for attention-deficit hyperactivity disorder (ADHD), a small clinical trial suggests.

It's well known that children who undergo radiation and chemotherapy that target the central nervous system can develop long-term problems with thinking, memory and attention span, as well as behavior and school performance.

Methylphenidate, sold under brand-names like Ritalin and Concerta, can improve such symptoms in children diagnosed with ADHD and is the most commonly prescribed drug for them. But until now, only a few, very short-term studies had looked at the drug's effects in child cancer survivors.

The new research, published in the Journal of Clinical Oncology, included 122 children who had developed attention and learning problems after successful treatment for brain cancer or acute lymphoblastic leukemia (ALL), a cancer of the white blood cells.
Aging
Brain-protecting enzyme may fight Alzheimer's
(Reuters) – Restoring levels of a nerve-protecting enzyme offers a new approach to developing treatments for Alzheimer's disease, U.S. researchers said on Wednesday.

They said the enzyme SIRT1 may help prevent the formation of a toxic form of the protein tau that kills brain cells in people with Alzheimer's disease.

"This is definitely the first step toward finding new strategies to reduce tau," Li Gan at the Gladstone Institute of Neurological Disease in San Francisco, whose study appears in the journal Neuron, said in a telephone interview.
Mental Health
Obese Americans More Likely to Be Depressed, Compared to People of Normal Weight

Sept. 24, 2010 — Nearly a quarter of obese Americans say they have been diagnosed with depression, a significantly higher percentage than normal weight people, according to the latest Gallup-Healthways Well-Being Index.

The new survey also says that more than one in four American adults who are obese are considerably more likely than people who are a normal weight to report experiencing negative feelings of stress, worry, anger, and sadness.

The survey finds that 23.2% of obese adults report having been diagnosed with depression, compared to 14.9% of people who are overweight, 14.3% of people of normal weight, and 19.1% of underweight people.
Military suicide prevention efforts fail: report
(Reuters) – Efforts to prevent suicides among U.S. war veterans are failing, in part because distressed troops do not trust the military to help them, top military officials said on Thursday.

Poor training, a lack of coordination and an overstretched military are also factors, but a new 76-point plan lays out ways to improve this, Colonel John Bradley, chief of psychiatry at Walter Reed Army Hospital in Washington, told a conference.

Bradley said a team of experts spent a year interviewing troops who had attempted suicide, family members and others for the report and plan, presented last month to Defense Secretary Robert Gates, who is due to report to Congress in 90 days.
Nutrition/Diet/Fitness
Diabetes risk may fall as magnesium intake climbs
(Reuters Health) – Getting enough magnesium in your diet could help prevent diabetes, a new study suggests.

People who consumed the most magnesium in foods and from vitamin supplements were about half as likely to develop diabetes over the next 20 years as people who took in the least magnesium, Dr. Ka He of the University of North Carolina at Chapel Hill and colleagues found.

The results may explain in part why consuming whole grains, which are high in magnesium, is also associated with lower diabetes risk. However, large clinical trials testing the effects of magnesium on diabetes risk are needed to determine whether a causal relationship truly exists, the researchers note in Diabetes Care.
Heart-healthy diet doesn't have to be costly
(Reuters Health) – Spending more on food isn't the only way to buy the healthiest diet, new research shows.

"Increased spending on nuts, soy and beans, and whole grains, and less spending on red and processed meats and high-fat dairy, may be the best investment for dietary health," Dr. Adam M. Bernstein and colleagues from the Harvard School of Public Health in Boston and colleagues conclude.

The trick, according to the researchers, is to spend more on plant-based foods.

Several studies suggest that living on junk food can be cheaper than eating lots of fresh fruits and vegetables, the researchers note in the American Journal of Clinical Nutrition. Research from the UK, France, Spain, and the Netherlands has also found that eating a healthy diet costs more. However, there is some evidence that "healthy diets can be obtained at different levels of spending," the authors write.
Staying active on workdays good for the heart
(Reuters Health) – Commuting to work on your own two feet, or while spinning two wheels, could help stave off heart failure, suggests a new Finnish study.

And if your job keeps you active during the day too, even better.

Not only is leisure-time physical activity an important component of a healthy lifestyle, but so is occupational activity and daily walking or cycling to and from work, senior researcher Dr. Gang Hu of Pennington Biomedical Research Center in Baton Rouge, Louisiana, told Reuters Health in an e-mail.
Three squares may beat mini-meals for weight loss
(Reuters Health) – Sitting down to eat a real meal three times a day may be a better strategy for weight loss than grazing on several smaller "mini-meals," new research shows.

Overweight and obese men on low-calorie, high-protein diets felt more satisfied and less hungry when they ate three times a day compared to when they ate six times a day, Dr. Heather J. Leidy and colleagues from Purdue University in West Lafayette, Indiana, found.

"There's a lot of lay press about eating frequency," Leidy, who is now at The University of Missouri in Columbia, told Reuters Health. While there's a widespread perception that it's better to eat little meals more often, she added, "these mini-meals everyone is talking about don't seem to be as beneficial as far as appetite control."
Milk Drinkers May Lose More Weight
Study Shows Milk and Other Dairy Products May Have Weight Loss Benefits

Drinking higher amounts of milk or eating other dairy foods may help you win the battle of the bulge, according to new research published online in the American Journal of Clinical Nutrition.

Adults who ate or drank the highest amount of dairy per day — about 12 ounces of milk or 580 milligrams of dairy calcium — at six months lost about 12 pounds at the end of the two-year study. People who got the least amount of calcium from dairy foods — about 150 milligrams of dairy calcium, or half of a glass of milk per day — lost 7 pounds after two years. Higher levels of vitamin D in the blood were also linked with successful weight loss, the study showed.
Family Dinners Reduce Teen Drug Use
Survey Shows Teens Who Don't Eat Dinner With Families Are More Likely to Abuse Drugs

Sept. 22, 2010 — Teens who don't sit down with their families for dinners on a regular basis are much more likely to use alcohol, marijuana, or tobacco, compared to young people who do eat meals with their parents, a new study shows.

A report by the National Center on Addiction and Substance Abuse at Columbia University (CASA) says that, compared to teens who eat dinner with their families five to seven times per week, those who don't are twice as likely to have used tobacco, nearly twice as likely to have used alcohol, and 1.5 times likelier to have used marijuana.
Blueberries May Help Improve Insulin Sensitivity
Obese Patients With Prediabetes May Benefit From Drinking Blueberry Smoothies, Study Shows

Sept. 17, 2010 — Drinking blueberry smoothies helped obese adults who were pre-diabetic improve insulin sensitivity, researchers report.

Sixty-seven percent of people who drank a blueberry smoothie twice a day for six weeks experienced a 10% or greater improvement in their insulin sensitivity, compared with 41% of people in the placebo smoothie group. The study results are published in the October issue of The Journal of Nutrition.

The findings suggest that compounds found in blueberries, which have also been found to improve heart health, may help people with prediabetes by making the body more responsive to insulin. What the biochemical chain reaction or cellular pathways might be remain unclear. But given the challenges of getting people to eat more fruits and vegetables, researchers suggest a smoothie may be a tasty alternative to help people increase their fruit and vegetable intake and boost their health.