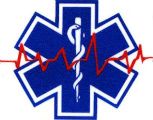 Welcome to the Stars Hollow Health and Fitness weekly diary. It will publish on Saturday afternoon and be open for discussion about health related issues including diet, exercise, health and health care issues, as well as, tips on what you can do when there is a medical emergency. Also an opportunity to share and exchange your favorite healthy recipes.
Questions are encouraged and I will answer to the best of my ability. If I can't, I will try to steer you in the right direction. Naturally, I cannot give individual medical advice for personal health issues. I can give you information about medical conditions and the current treatments available.
You can now find past Health and Fitness News diaries here and on the right hand side of the Front Page.
Brown Rice, but Better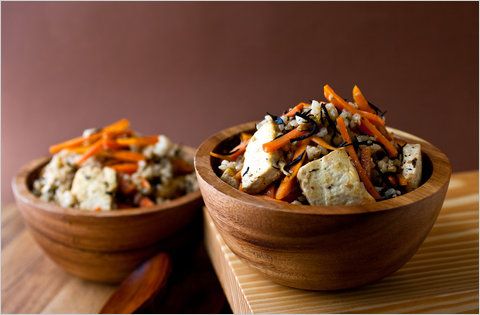 I had never heard od sprouted graind except for beans sprouts and neither had the author of the NYT's blog, Martha Rose Shulman, the source of these articles:
Until recently I'd never heard of sprouted brown rice. These sprouts aren't like the ones you put on a sandwich. Sprouted brown rice looks and feels like regular brown rice, and it must be cooked for the same amount of time. But once cooked, it's sweeter and more delicate than ordinary brown rice, and a little less chewy.

Sprouting any grain increases its nutritional value by making its nutrients more bio-available, among them calcium. But it's the flavor and texture of this new sprout that have gotten me hooked. If you've been hard pressed to get your family to embrace brown rice, this may be the way to go.
Sprouted brown rice is a packaged product that you can find in natural foods stores with other packaged grains. The grains are sprouted, then dried. It looks and cooks like regular brown rice.
Sprouted Brown Rice Bowl With Carrot and Hijiki
As per Ms Shulman, "Julienne carrots with hijiki seaweed is a traditional Japanese combination. . . . Hijiki is an excellent source of iodine, vitamin K, folate and magnesium; the seaweed is soaked and simmered before cooking with the carrot and aromatics.
Rice Bowl With Spinach and Smoked Trout
Thai-Style Sprouted Rice and Herb Salad
Shrimp and Brown Rice Soup
Stir-Fried Bean Sprouts With Sprouted Brown Rice
General Medicine/Family Medical
Statin Drugs May Cut Risk of Kidney Trouble After Surgery

By Brenda Goodman
Study: Older Adults Taking the Cholesterol-Lowering Drugs Had Lower Odds of Post-Surgical Kidney Failure

April 14, 2011 — Statin medications, which are prescribed to lower cholesterol, may have an added benefit — protecting the kidneys from shutting down soon after surgery, a new study shows.

For reasons doctors don't completely understand, this complication, which is called acute kidney injury (AKI) or acute renal failure, is on the rise, and it dramatically increases a patient's risk of dying during recovery.
Lower Stroke Death Risk in Close-Knit Neighborhoods

By Bill Hendrick
Study Suggests Health Benefits for People Who Have Supportive Neighbors

April 14, 2011 — Seniors who live in supportive neighborhoods in which they have frequent opportunities to interact with friends and neighbors may have a reduced risk of dying from a stroke compared to those who live in less sociable neighborhoods, new research suggests.
New Drug May Help Control Epilepsy Seizures

By Denise Mann
Study Shows Perampanel May Be Effective in Hard-to-Treat Epilepsy Patients

April 13, 2011 — An experimental epilepsy drug may help reduce seizures in as many as one-third of people with epilepsy who either don't tolerate or don't respond adequately to existing seizure drugs.

The finding is slated to be presented at the 63rd Annual Meeting of the American Academy of Neurology in Honolulu.
'Artificial Pancreas' May Treat Type 1 Diabetes

By Salynn Boyle
Study Shows Computer-Assisted Device Improves Blood Sugar Control

April 14, 2011 — New research raises hopes that a so-called "artificial pancreas" can help patients with type 1 diabetes better control their disease.

Adults with type 1 diabetes in a newly published study showed improvements in overnight blood sugar control when an experimental computer-assisted device was used, with fewer episodes of levels dropping to dangerously low levels.
New Drug May Slow MS Progression

By Salynn Boyle
Study Shows Oral Drug Laquinimod Is Safe and Effective

April 12, 2011 — The experimental oral multiple sclerosis (MS) drug laquinimod delayed disease progression, reduced relapse rates, and was safe and well tolerated by patients in a two-year study.
Genital Herpes' Silent Spread

by Daniel J. DeNoon
Even Without Sores, Genital Herpes Carriers Infectious 10% of the Time

April 12, 2011 — Even if they don't show any sign of infection, people carrying the genital herpes virus can infect a sex partner 10% of the time.

The finding comes from a large study that collected daily genital swabs from nearly 500 people infected with herpes simplex virus type 2 (HSV-2), the genital herpes virus. Many (18%) thought they were uninfected, but found out they were herpes carriers when they underwent blood tests.
Warnings/Alerts/Guidelines
Johnson & Johnson Recalls Topamax Due to Odor

By Bill Hendrick
57,000 Bottles Possibly Containated by Chemical Called TBA

April 14, 2011 — Drugmaker Johnson & Johnson has issued a voluntary recall of 57,000 bottles of its Topamax epilepsy and migraine drug due to complaints of an "uncharacteristic odor" associated with the tablets.

The announcement came from Ortho-McNeil Neurologics, a division of Ortho-McNeil-Janssen Pharmaceuticals, which is a Johnson & Johnson company based in Titusville, N.J.
Study: Drug-Resistant Bacteria in U.S. Meat

By Brenda Goodman
Researchers Find Superbugs in Raw Turkey, Pork, Beef, and Chicken Sold in Grocery Stores

April 15, 2011 — There's a new reason to be careful when handling raw meat at mealtimes.

Researchers testing raw turkey, pork, beef, and chicken purchased at grocery stores in five different cities across the U.S. say that roughly one in four of those samples tested positive for a multidrug antibiotic-resistant "superbug" bacterium.
Group Calls on FDA to Pull Alli, Xenical

By Denice Mann
Weight Loss Drugs Linked to Liver, Kidney, and Pancreas Damage

April 15, 2011 — The consumer advocacy group Public Citizen is urging the FDA to immediately pull two weight loss drugs, Xenical and Alli, from the market. The group says the drugs' risk for liver, pancreas, and kidney damage greatly outweighs any potential weight loss benefits.

Xenical and Alli are different strengths of the drug orlistat. Prescription-strength Xenical is manufactured by Roche. Alli is available over the counter, and is one-half the strength of Xenical. These drugs block the absorption of fat in the gastrointestinal tract. Alli manufacturer GlaxoSmithKline announced plans to sell the rights to the over-the-counter drug Alli.
Seasonal Flu/Other Epidemics/Disasters
FDA OKs Test for Dengue Fever

By Bill Hendrick
Blood Test Will Check for Antibodies in People Who Have Symptoms of Dengue Fever

April 13, 2011 — The FDA has approved a test to diagnose people with dengue fever, a sometimes deadly viral illness spread by mosquitoes.

The virus is transmitted by an infected mosquito. Most cases in the continental U.S. can be traced to people returning from the Caribbean, Latin America, and Southeast Asia, the FDA says in a statement.

About 100 million people are infected by the virus each year worldwide, according to the CDC.

The disease is common in the Virgin Islands and Puerto Rico, but outbreaks have also have been reported in Florida, Texas, and Hawaii.
Dengue Fever is the disease declared "neglected by the UN. Glenn Greenwald of Salon was recently hospitalized with Dengue. I wrote a diary describing the disease, its transmission and treatment, The Most Common Mosquito-Borne Virus: Dengue
Women's Health
Fat Injection for Breast Enlargement May Hinder Mammogram

By Salynn Boyles
Latest Study Contradicts Earlier Findings

April 14, 2011 — Breast augmentation involving injections of fat taken from other parts of the body is an increasingly popular alternative to breast implants and traditional lifts. But there are new concerns that the procedure may interfere with mammogram readings.
Omega-3s May Cut Risk of Postpartum Depression

By Denice Mann
Study Shows Eating Fatty Fish May Be Helpful in Preventing Symptoms of Postpartum Depression

April 11, 2011 — Eating fatty fish or other foods rich in healthy omega-3 fatty acids during pregnancy may help lower your risk of developing symptoms commonly seen in postpartum depression, a small study suggests.

The findings are slated for presentation at the Experimental Biology 2011 meeting in Washington, D.C.
Late Doses of HPV Vaccine May Still Be Effective

By Brenda Goodman
Study: Girls Still Get Protection When Shots Are Given Months Later Than Recommended

April 12, 2011 — Delaying doses of a vaccine that protects against cervical cancer doesn't appear to make it any less safe or effective, a new study shows.

The vaccine against human papilloma virus (HPV) is given in three shots over a period of six months.
Braids, Weaves Raise Risk of Hair Loss

By Denise Mann
Hairstyles May Lead to Scarring Hair Loss; African-American Women Hardest Hit

April 11, 2011 — Some hairstyles, including tight braids and weaves, may increase the risk of developing an irreversible form of scarring hair loss, according to a new study in the Archives of Dermatology.

Seen predominately in African-American women, this type of hair loss, central centrifugal cicatricial alopecia, centers on the vertex (crown) of the scalp and spreads peripherally.
Vitamin D Levels May Affect Macular Degeneration Risk

By Bill Hendrick
Women With High Vitamin D Levels May Have Decreased Risk of Age-Related Macular Degeneration, Study Finds

April 11, 2011 — Women younger than 75 who get sufficient vitamin D in their diets appear to have a reduced risk of a leading cause of blindness, new research indicates.

In the study, researchers say women under 75 who got the most vitamin D had a 59% decreased risk of developing age-related macular degeneration, compared to women with the lowest vitamin D intake.
Pediatric Health
Most Young Kids Don't Get Enough Exercise

By Bill Hendrcik
Survey Shows Children Aren't Following Recommendations for Daily Physical Activity

April 14, 2011 — About three out of four children ages 5 to 10 get less than one hour of physical activity daily, according to a new survey.

The survey of more than 1,600 U.S. parents was conducted by the YMCA of the USA, also known as Y-USA.

It showed that that 74% of children between the ages of 5 and 10 do not get enough exercise on a daily basis, based on the 60 minutes of daily physical activity recommended in the government's Physical Activity Guidelines for Americans.
Wrist Size May Predict Future Heart Risk in Kids

By Salynn Boyle
Study: Simple Test More Sensitive Than Measuring BMI

April 11, 2011 — Measuring an overweight child's wrist size appears to be a better predictor of diabetes and heart risk than calculating body mass index, new research suggests.

Wrist size was strongly correlated with insulin resistance in overweight children in the study conducted by researchers at Italy's Sapienza University of Rome.
Aging
Brain Shrinkage May Help Predict Alzheimer's

By Denise Mann
Researchers Say Brain Shrinkage May Be Seen on MRIs a Decade Before Alzheimer's Diagnosis

April 13, 2011 — Brain shrinkage seen on MRI imaging may actually occur up to 10 years before Alzheimer's disease is diagnosed, finds a new study in Neurology.
Treating High Blood Pressure May Delay Alzheimer's

By Kathleen Doheny
Treatment Reduced Risk of Progression to Alzheimer's by 39% in Study

April 13, 2011 — Treating high blood pressure and other so-called vascular risk factors in people who have mild cognitive impairment may reduce their risk of progressing to Alzheimer's disease, according to a new study.
Multitasking Gets Harder With Age

By Jennifer Warner
Aging Makes It More Difficult for Brain to Stop and Start New Tasks, Researchers Say

April 11, 2011 — Is multitasking getting harder with age? A new study suggests that older brains behave differently when it comes to switching between two tasks.

Researchers found that older people have a more difficult time multitasking not because they have to devote more attention to a secondary task, but because their brains have a harder time disengaging from the secondary task and going back to the original one.
Elderly Sleep Problems May Be Tied to Hormones

By Jennifer Warner
Sleep Disruptions Associated With Hormonal Changes With Aging May Be Treatable

April 11, 2011 — Elderly people's reputation as early birds may have a biological and potentially treatable cause.

A new study suggests that sleep problems associated with aging, such as going to bed and waking early, may be caused by hormonal changes.

Researchers say if further studies confirm these results, some sleep problems among the elderly may eventually be treatable with drugs.
Mental Health
Suicides Go Up When Economy Goes Down

By Bill Hendrick
Since the Great Depression, Hard Economic Times Have Driven Up Suicide Rates, Study Finds

April 14, 2011 — The suicide rate in the United States rises when the economy slumps, and falls when economic times improve. And this has been the case at least since the Great Depression, which started with the stock market crash of 1929, the CDC says in a new study.
Nutrition/Diet/Fitness
Apples Good for Your Heart

By Brenda Goodman
Eating Apples Daily Lowers Cholesterol, Inflammation, Study Finds

April 12, 2011 — Eating an apple or two each day may reduce heart disease risk factors, a new study shows.

The study, which is the latest to polish the apple's heart-healthy reputation, found that eating apples daily appeared to lower levels of cholesterol and two other markers associated with plaques and inflammation in artery walls.
Treadmill Walking Improves Parkinson's Symptoms

By Bill Hendrick
Low-Intensity Treadmill Training Helps Parkinson's Patients' Gait, Mobility

April 12, 2011 — People with Parkinson's disease who walk on a treadmill at a comfortable, low-intensity speed may be able to improve their gait and mobility, new research indicates.

Such exercise may be better than walking at faster speeds for a shorter period of time or resistance training that includes leg-press repetitions, curls, and extensions, according to researchers from the University of Maryland.