(4 pm. – promoted by ek hornbeck)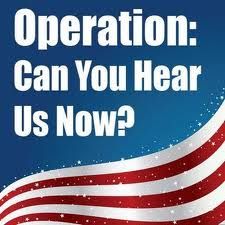 Finally, Democrats leaders are telling the White House to take Medicare off the table negotiating the debt ceiling. Hello? The majority of Americans support Medicare.
Actually there should be nothing on the table, raising the debt ceiling isn't something that should or need to be negotiated, just DO IT. This is not a game. This is the economy of the United States and the world which relies on the US dollar as the basis for trade. Are the Democrats, at last, seeing the Republican folly of using Medicare as a pawn in their game for their corporate masters?
In Debt Ceiling Negotiations, Democrats Insist Paul Ryan's Medicare Reform Plan to be 'Off the Table'
In a letter to Vice President Biden today, five Democratic senators are calling for the Paul Ryan Medicare reform plan to "remain off the table," as the budget and deficit negotiations over raising the debt ceiling go forward.

"We encourage you to remain unwavering in opposition to this scheme. For the good of the nation's seniors, it must remain off the table," the Democratic Senators write, " we will never allow any effort to dismantle the program and force benefit cuts upon seniors under the guise of deficit reduction."

The letter has been signed by Senators Bill Nelson (D-FL), Ben Cardin (D-MD), Sherrod Brown (D-OH), Claire McCaskill (D-MO) and Jon Tester (D-MT).
Even the Wall St. puppet, Sen Charles Schumer (D-NY) has said that Medicare cuts are a not a negotiating point:
The GOP has mostly stood behind the Medicare proposal, crafted by Rep. Paul Ryan (R-Wis.). But it's been Democrats who have highlighted the proposal at every opportunity, and they've repeatedly called on debt negotiators to say publicly that Medicare cuts are off the table entirely.

If Congress is going to look to the program for savings, Schumer said, the money should come from cuts to the pharmaceutical industry rather than benefit cuts. He cited two policies Democrats have consistently supported: price controls on prescription drugs and extended rebates for people who are eligible for both Medicare and Medicaid.

A deal will be "impossible" if Ryan's Medicare proposal is included, Schumer said.

The negotiations are aimed at finding a workable solution that both parties can support – which clearly would not describe the Ryan plan.