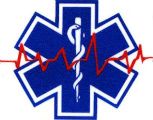 Welcome to the Stars Hollow Health and Fitness weekly diary. It will publish on Saturday afternoon and be open for discussion about health related issues including diet, exercise, health and health care issues, as well as, tips on what you can do when there is a medical emergency. Also an opportunity to share and exchange your favorite healthy recipes.
Questions are encouraged and I will answer to the best of my ability. If I can't, I will try to steer you in the right direction. Naturally, I cannot give individual medical advice for personal health issues. I can give you information about medical conditions and the current treatments available.
You can now find past Health and Fitness News diaries here and on the right hand side of the Front Page.
Pâtés, Minus the Geese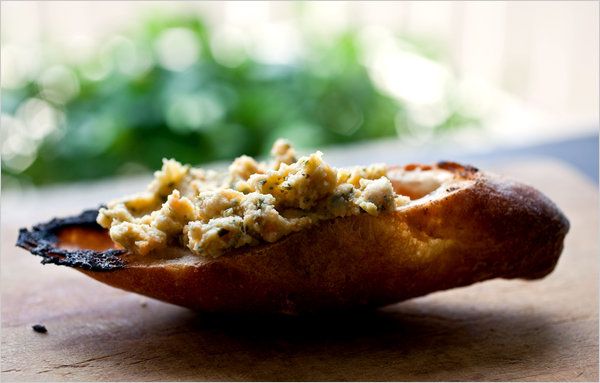 A great way to work more beans into your diet, this week's pâtés work as spreads on whole-grain bread or crackers. They slice up nicely, too, so you can serve them alongside a salad or vegetable dish. Unmold them from the tureens, if you wish, and reshape them on plates or in bowls with garnishes.
White Bean Pâté
This vegetarian pate has been a Martha Rose Shulman signature dish for decades.
Black Bean Pâté
This tastes like a very light version of refried beans.
Red Bean and Pepper Pâté
Spiced with paprika and cayenne and added red peppers for a Cajun twist.
Lentil Pâté With Cumin and Turmeric
Lentils and curry flavors go together beautifully.
Edamame Pâté
The addition of Marmite or Savorex, yeast extracts with an intense taste, give this vegetarian pâté a meaty flavor.
General Medicine/Family Medical
Diet, Metformin Cut Medical Cost for Prediabetes Patients

By Charlene Laino
Study Shows Prediabetes Patients Can Benefit From Lifestyle Changes and Taking Diabetes Drug

June 28, 2011 (San Diego) — People with prediabetes can save thousands of dollars in medical costs by taking the diabetes drug metformin or making lifestyle changes, a new study shows.
Flame-Retardant Chemicals Common in Offices

By Brenda Goodman
Study: Frequent Hand Washing Appears to Reduce Exposure to Hormone-Disrupting PBDEs

(June 30, 2011) — Hand washing at work doesn't just keep germs at bay. A new study shows that office workers who frequently lather up have lower levels of hormone-disrupting flame-retardant chemicals on their hands and in their blood.
'Do U Smoke?' Text Messages Can Help You Quit

By Nicky Broyd
Study Shows Text Messages Play Important Role in Motivating Smokers to Quit

June 30, 2011 — Mobile phones could hold the key to people giving up smoking after a study involving sending motivational and supportive text messages to smokers doubled quit rates after six months.
Lucentis May Treat Diabetes-Related Vision Loss

By Charlene Laino
Studies Show Drug May Help Treat Patients With Diabetic Macular Edema

June 29, 2011 (San Diego) — Lucentis, a drug used to treat people with vision problems from age-related macular degeneration, may help to restore vision among people with eye complications caused by diabetes, two studies suggest.
New Strides Toward Artificial Pancreas

By Charlene Laino
Studies Pave the Way for Development of Closed-Loop Insulin System to Treat Diabetes

July 1, 2011 (San Diego) — Spurred on by diabetes advocates and lawmakers, researchers report continued progress toward the development of an artificial pancreas for people with type 1 diabetes.
COPD Prevalence Stable, but Death Rate Declines in Men

By Matt McMillen
CDC Report: COPD Prevalence Rate Relatively Unchanged in Previous Decade

June 29, 2011 — Chronic obstructive pulmonary disease (COPD) remains a significant killer, according to a CDC report released today.
Study: CT Screening Cuts Lung Cancer Deaths

by Salynn Boyles
CT Scans May Be Better Screening Method Than X-Rays for People at High Risk of Lung Cancer

June 29, 2011 — Screening smokers and former smokers for lung cancer with low-dose CT imaging saves lives, a huge, decade-long study shows, but experts say it is too soon to recommend screening for everyone at risk.
100 Million Americans Have Chronic Pain By Salynn Boyles
New Study Shows That Pain Costs Billions of Dollars a Year in U.S.

June 29, 2011 — More than 100 million Americans suffer from chronic pain at a cost of around $600 billion a year in medical treatments and lost productivity, according to a report from the Institute of Medicine (IOM).
Metformin: Safer for Heart Than Older Diabetes Drugs?

By Charlene Laino
Study Suggests Diabetes Patients Taking Sulfonylureas Have Higher Risk of Heart Problems

une 28, 2011 (San Diego) — Older people with type 2 diabetes who take an older class of oral diabetes drugs called sulfonylureas may have a higher risk of developing heart problems than those who take metformin.
Study: Vitamin D May Cut Risk of Diabetes

By Charlene Laino
Researchers Say Vitamin D May Be Useful in Protecting Against Diabetes in High-Risk People

June 28, 2011 (San Diego) — Vitamin D may help prevent diabetes in people at high risk of developing the condition, researchers report.
Diabetes Rates Double Since 1980

By Charlene Laino
Number of Diabetes Cases Worldwide Balloons to 350 Million

June 27, 2011 (San Diego) — The number of adults with diabetes worldwide has more than doubled since 1980 to nearly 350 million, fueled in large part by an aging population and rising rates of obesity.
Blood Vessels Grown From Donated Cells Closer to Reality

By Brenda Goodman
3 Patients Have Received Engineered Vessels; No Signs of Rejection

June 27, 2011 — For the first time, blood vessels grown from donor cells have been successfully implanted in human patients, an early report of new research shows.
New Insulin Cuts Risk of Dangerously Low Blood Sugar

By Charlene Laino
Studies Show Long-Acting Degludec Reduces Risk of Low Blood Sugar in Diabetes Patients

June 27, 2011 (San Diego) — The experimental, ultra-long-acting insulin degludec substantially reduces the risk of dangerously low blood sugar in people with diabetes, compared with the most widely prescribed long-acting insulin, Lantus, studies show.
Diabetes May Be Linked to Hearing Loss

By Charlene Laino
Study Shows Hearing Loss Is More Common in People With Diabetes

June 27, 2011 (San Diego) — Hearing loss is more than twice as common in people with diabetes than in people without the condition, according to an analysis of 13 studies.
Thin Gene Raises Heart Risks

By Jennifer Warner
Gene Links Low Body Fat in Some People to Higher Heart Disease, Diabetes Risk

June 27, 2011 — It's not how much fat you have, but where it's stored that may determine your health risk, according to a new study.

Researchers have isolated a gene in some people that is associated with low body fat but also a higher risk of heart disease and diabetes, especially among men.
Drug May Buy Time for Snakebite Victims

By Jennifer Warner
Ointment Slows Flow of Snake Venom

June 27, 2011 — A new ointment may buy precious time for snakebite victims by slowing the flow of snake venom through the body.
Warnings/Alerts/Guidelines
Sprouts Linked to Salmonella Outbreak in U.S.

By Jennifer Warner
Evergreen Produce Brand Alfalfa and Spicy Sprouts Behind Salmonella Outbreak

June 28, 2011 — The FDA is warning people not to eat alfalfa sprouts or spicy sprouts produced by Evergreen Produce because of a danger of salmonella contamination.
New Tylenol Recall Due to Musty Odor

By Bill Hendrick
Johnson and Johnson Recalls About 60,000 Bottles of Tylenol Extra Strength Caplets

June 29, 2011 — Johnson & Johnson has announced a recall of 60,912 bottles of Tylenol Extra Strength Caplets because of reports that some containers had an "offensive" odor that has been associated with gastrointestinal symptoms.
FDA Panel Opposes Avastin for Breast Cancer

By Todd Zwillich
Advisory Panel Recommends That Avastin Be Dropped as a Breast Cancer Drug

June 29, 2011 — An FDA panel has recommended that the drug Avastin no longer be sold as a treatment for breast cancer.

The unanimous recommendation came after experts concluded that Avastin offers breast cancer patients no substantial benefits but at the same time carries substantial risks.
Medicare Will Pay for Avastin and Provenge

By Bill Hendricks
FDA Panel Votes Against Avastin for Breast Cancer, but Medicare Will Keep Paying

July 1, 2011 — Medicare will keep paying for the drug Avastin to fight breast cancer even though an FDA panel has recommended that the medication no longer be sold as a treatment for breast cancer.

Medicare, in a separate issue, says it will cover costs of Provenge, an expensive treatment for advanced prostate cancer.
Near Record High Number of Beach Closings in 2010

By Denise Mann
From Bacteria to Oil, Nation's Beaches Took a Beating Last Year, Report Finds

June 29, 2011 — Last year, America's beaches had the second-highest number of closings and advisory days in more than two decades. Dirty, polluted water was the main culprit.

In 2010, U.S. beaches were closed for 24,091 days, up 29% from 2009, according to the 21st annual beach water quality report, which was released by the Natural Resources Defense Council (NRDC), an environmental action group headquartered in New York City.
New Safety Standards for Cribs Begin Today

By Bill Hendrick
Baby Cribs With Drop-Down Side Rails Are No Longer for Sale

June 28, 2011 — New federal rules take effect today banning the manufacture and sale of baby cribs with drop-down side rails.

The cribs have been linked to at least 32 infant deaths since 2000, according to the National Institutes of Health.
Women's Health
New Genetic Clues to Ovarian Cancer

By Kathleen Doheny
Study Suggests Genetic Mutations May Be Linked to Ovarian Cancer

June 29, 2011 — Multiple genetic mutations appear to be involved in the development of ovarian cancer, according to a new large-scale analysis of tumor samples.
Many Breast Cancer Patients Skip Radiation

By Kathleen Doheny
Study Shows Many Don't Get Recommended Radiation Therapy After a Mastectomy

June 27, 2011 — Nearly half of older women with high-risk advanced breast cancer in the U.S. do not get recommended radiation therapy after their mastectomy, a study shows.
Pediatric Health
TV, Internet Affect Kids' Weight and Sleep

By Jennifer Warner
American Academy of Pediatrics Warns of Media's Impact on Children's Health

June 27, 2011 — Too much TV watching and Internet use may not just turn children into couch potatoes, it may also make them crave junk food and have trouble sleeping.
Nearly Half of U.S. Teens Smoke, Drink Alcohol, or Use Drugs

By Denise Mann
New Report Calls Teen Substance Abuse America's No. 1 Public Health Problem

June 29, 2011 — Nearly half of all American high school students smoke, drink alcohol, or use illicit drugs, according to a new report. And one in four who started using these substances before they turned 18 may become addicts.
Nutrition/Diet/Fitness
Drinking Chocolate Milk May Help Your Workout

By Kathleen Doheny
July 1, 2011 — Drinking low-fat chocolate milk after a workout helps endurance, builds muscle, reduces fat, and seems to improve performance, according to new research.

The drink seems to have the right combination of carbohydrates and protein, says researcher John L. Ivy, PhD, department chair of kinesiology and health education at the University of Texas at Austin.
Benefits of Soy: A Mixed Bag

By Kathleen Doheny
Expert Panel Concludes Soy Helps Menopausal Symptoms, May Lower Cancer Risk, Help Cognition

Study Shows Low-Fat Chocolate Milk May Boost Endurance, Build Muscle

uly 1, 2011 — Soy appears to help midlife women deal with hot flashes and night sweats, according to a new report.

However, the evidence for other potential benefits of soy — such as effects on heart and bone health — is not clear, a panel of experts has concluded.
Drinking Water May Cut Risk of High Blood Sugar

By Charlene Laino
Study Shows Staying Well Hydrated May Lower Risk of Hyperglycemia

June 30, 2011 (San Diego) — Drinking about four or more 8-ounce glasses of water a day may protect against the development of high blood sugar (hyperglycemia), French researchers report.
Survey: Diabetes Patients Don't Change Lifestyle

By Charlene Laino
Study Shows Many With Diabetes Know What's Best for Their Health but Don't Take Action

June 29, 2011 (San Diego) — Most people with diabetes know the lifestyle changes they need to make to help control their condition but fail to follow through, according to findings of the largest nongovernmental study of its kind.
Exercise After Meals Helps Control Blood Sugar

By Charlene Laino
Study Shows Improvement in Blood Sugar Levels of Type 1 Diabetes Patients Who Exercise After Meals

June 27, 2011 (San Diego) — Even a little physical activity after meals has a profound impact on blood sugar levels for people with type 1 diabetes, preliminary research suggests.

"We were surprised at our findings," says Mayo Clinic endocrinologist Yogish Kudva, MBBS.