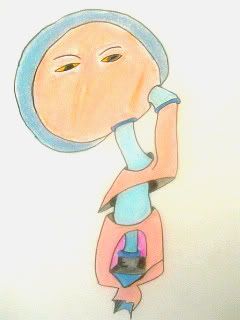 BREAK OUT THE PARTY HATS

A Guinness World Record was set in Toyama when 1,566 people got together to play a game of tag.

JAXA's unmanned probe Hayabusa, which spent five years collecting samples from a space rock named Itokawa, has been certified by Guinness "as the first spacecraft to have brought back materials from an asteroid."

Meanwhile, a team of researchers from Tohoku University and NEC Corp announced that they have developed the world's first "large-scale integrated circuit that requires no standby power."

Last year was the first time since 2001 that the number of suicides in Japan fell below 32,000, according to the National Police Agency.

People in their 70s killed themselves at a lower rate in 2010 compared to a year ago, but folks in their 20s and 30s committed suicide more frequently.

Former Japanese Prime Minister Taro Aso joined Chinese Premier Wen Jiabao in Beijing to kick off the inaugural Japanese Film and TV Week, which aims to "promote cultural exchanges between young people from the two countries."

According to London-based human resources firm ECA, Tokyo is the most expensive city in the world for expats, followed by Oslo, Nagoya, Stavanger (Norway), Yokohama, Zurich, Luanda (Angola), Kobe and Bern.

The Japanese, apparently, have not been drowning their sorrows in booze following the March 11 quake: beer shipments in May were the lowest on record.

The Japan Sumo Association agreed to "provisionally pay a salary" to a wrestler named Sokokurai, who was implicated in the recent bout-fixing scandal. The thing we really like about this story is that the Chinese wrestler's original name is Enhetubuxin.