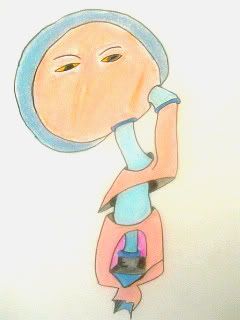 BREAK OUT THE PARTY HATS

A Guinness World Record was set in Toyama when 1,566 people got together to play a game of tag.

JAXA's unmanned probe Hayabusa, which spent five years collecting samples from a space rock named Itokawa, has been certified by Guinness "as the first spacecraft to have brought back materials from an asteroid."

Meanwhile, a team of researchers from Tohoku University and NEC Corp announced that they have developed the world's first "large-scale integrated circuit that requires no standby power."

Last year was the first time since 2001 that the number of suicides in Japan fell below 32,000, according to the National Police Agency.

People in their 70s killed themselves at a lower rate in 2010 compared to a year ago, but folks in their 20s and 30s committed suicide more frequently.

Former Japanese Prime Minister Taro Aso joined Chinese Premier Wen Jiabao in Beijing to kick off the inaugural Japanese Film and TV Week, which aims to "promote cultural exchanges between young people from the two countries."

According to London-based human resources firm ECA, Tokyo is the most expensive city in the world for expats, followed by Oslo, Nagoya, Stavanger (Norway), Yokohama, Zurich, Luanda (Angola), Kobe and Bern.

The Japanese, apparently, have not been drowning their sorrows in booze following the March 11 quake: beer shipments in May were the lowest on record.

The Japan Sumo Association agreed to "provisionally pay a salary" to a wrestler named Sokokurai, who was implicated in the recent bout-fixing scandal. The thing we really like about this story is that the Chinese wrestler's original name is Enhetubuxin.

Stats

31

Percent of Americans who believe that Japan is the United States' "most important partner in Asia," according to a Gallup poll commissioned by the Japanese Foreign Ministry

39

Percent who said that China is most important

19.9

Percent of Tokyo-area residents who were unable to return home following the March 11 earthquake, according to a survey by the transport ministry
THE NUTTY NORTH

Executives from Hokkaido Air System admitted that one of their passenger planes came within 4 seconds of hitting the ground while attempting a landing at Okushiri Island last month. (Uh, aren't you supposed to hit the ground when you land?)

A Sapporo man in his 50s who complained of chest pains died after the ambulance transporting him was directed to the wrong hospital by an emergency center controller.

The Hokkaido Railway Co. is said to be "examining the working conditions" of a train driver who was captured dozing on the job by a passenger with a cellphone camera.

The I Stop For No One Club
His Clothes
But Never Lost
Rumored election about political power, not nuclear power, insiders say



BY AKIRA SATO ASAHI SHIMBUN WEEKLY AERA

Prime Minister Naoto Kan has baffled many by continuing to reject growing calls for his immediate resignation. But those who know the prime minister say his stubbornness was expected.

In fact, some say they wouldn't be surprised to see Kan resort to extreme measures to retain the nation's top post, despite indicating on June 2 that he would step down after a certain level of progress was made toward rebuilding after the Great East Japan Earthquake.