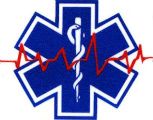 Welcome to the Stars Hollow Health and Fitness weekly diary. It will publish on Saturday afternoon and be open for discussion about health related issues including diet, exercise, health and health care issues, as well as, tips on what you can do when there is a medical emergency. Also an opportunity to share and exchange your favorite healthy recipes.
Questions are encouraged and I will answer to the best of my ability. If I can't, I will try to steer you in the right direction. Naturally, I cannot give individual medical advice for personal health issues. I can give you information about medical conditions and the current treatments available.
You can now find past Health and Fitness News diaries here and on the right hand side of the Front Page.
A Short Season for Cherries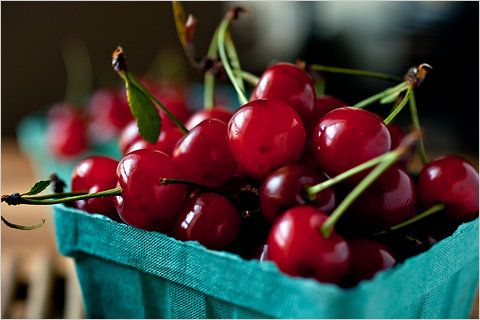 The season for freshly picked cherries is short, usually no longer than a month. And in most parts of the country, that month is July.

Like other dark red, blue and purple fruits and vegetables, cherries contain anthocyanins, phytonutrients that some experts believe may help reduce inflammation and may have antioxidant properties.

Because cherries are ripe when they're picked, this is one fruit that will be sweet and juicy whether you buy it at a supermarket or a farmers' market.
Cherry Clafouti
This classic French dessert looks fancy, but it is a cinch to make.
Morning Oatmeal With Cherries and Pistachios
Steep steel-cut oats the night before in boiling water for a quick breakfast treat.
Cherry Almond Smoothie
This dairy-free smoothie serves well at breakfast or as an afternoon snack.
Cold Cherry Soup
Many versions of cold cherry soup originated in Hungary and Poland; this lighter version is made with drained yogurt instead of cream.
Cherry Cobbler With Almond-Buttermilk Topping
Cornmeal contributes texture, and almond and whole-wheat flours add nuttiness. For a gluten-free version, substitute almond meal or rice flour for the whole-wheat flour.
General Medicine/Family Medical
Skin Allergies May Protect Against Cancer

By Salynn Boyles
Breast, Nonmelanoma Skin Cancer Rates Lower in Contact Allergy Sufferers

New research suggests that people who develop itchy rashes when their skin comes into contact with certain metals or chemicals have a lower risk for certain cancers.

Investigators say the findings support the idea that allergies may trigger the immune system to kill cancer cells before they do damage — a theory known as the immunosurveillance hypothesis.
Sunscreen Users More Likely to Burn?

By Brenda Goodman
Regular Sunscreen Use May Give False Sense of Security From Sunburn

July 14, 2011 — People who say they vigilantly apply sunscreen are more likely to experience painful, damaging sunburns, a new study shows.

The study, the first to look at how people in the U.S. shield themselves from the sun and how well those different strategies work, analyzed information on more than 3,000 white adults that was collected through the National Health and Nutrition Examination Survey.
New Genes Linked to Restless Legs Syndrome

By Jennifer Warner
Genes May Play Role in Common Neurologic Disorder

July 15, 2011 — A newly identified set of genes may play a role in restless legs syndrome.

Researchers have found two new genetic regions associated with an increased risk of restless legs syndrome (RLS). People with specific genetic variations in these regions or other previously identified genes linked to RLS are more likely to develop the disorder.
Survey: Hospital Drug Shortages Hurt Patient Care By Kathleen Doheny
Hospital Pharmacists Must Divert Time From Patients in Order to Manage Drug Shortage Problems

July 14, 2011– Hospital drug shortages cost hospitals millions each year and may adversely affect patient care, according to a new survey.

"Drug shortages are essentially touching health care systems across the board," says researcher Burgunda V. Sweet, PharmD, director of the drug information and medication use policy at the University of Michigan Health System, Ann Arbor.
Is the Internet Replacing Your Memory?

By Denise Mann
Study Suggests Reliance on Web Sites May Signal a Shift Away From Memorization

July 14, 2011 — Google, Facebook, Internet Movie Database, and many other sources of information on the Internet are changing the way in which we remember.

Whether it's an actor's name that is on the tip of your tongue, or even a loved one's birthday, all you have to do is type in some key words and you often can have your answer.

As a result of this instant access, growing numbers of us may actually be outsourcing our memories. It's called the "Google effect," and it is documented online in the journal Science.
Study Questions Claims About Hypoallergenic Dogs

By Denise Mann
Researchers Say There's Little Difference Between Dog Breeds When It Comes to Shedding Allergens

uly 12, 2011 — If you are thinking about adopting a dog and someone in your household suffers from pet allergies, you may have been told that certain breeds, including the Portuguese water dog made famous when it was adopted by the Obamas, are less likely to cause symptoms.

But this may be just a myth, a study suggests.
Changes in Family History Affect Cancer Risk

By Salynn Boyles
Study: Updating History Important for 30- to 50-Year-Olds

July 12, 2011 — Doctors could identify more patients who may benefit from aggressive cancer screening by updating family cancer histories every few years, new research finds.

Family history is among the most important determinants of cancer risk, and it is used to identify patients who should undergo early or more frequent screenings for breast and colorectal cancer.
Asthma Study Shows Placebo Can Help Symptoms

By Daniel J. DeNoon
Researchers Find That Fake Treatment Doesn't Help Lungs, yet Asthma Patients Feel Much Better

July 13, 2011 — Caring may count as much as medicine when it comes to making a sick person feel better — even when that person really needs the medicine, a new study suggests.

The placebo effect is a well-known phenomenon in which people get better when given a fake (placebo) treatment. It sometimes works even when people aren't fooled — when they know they're getting a sugar pill instead of a drug.
Millions in U.S. Lack Access to Dentists

By Salynn Boyles
Study Shows Geography, Economics, and Shortage of Dentists Limit Dental Care

July 13, 2011 — Fewer than half of Americans see a dentist each year and millions live in areas where access to dental care is severely limited, a new analysis from the health policy group Institute of Medicine (IOM) finds.

A severe shortage of dentists, especially those serving rural and minority groups, is contributing to the "persistent and systemic" barriers to oral health care, the report noted.
Is It a Spider Bite? Probably Not

By Daniel J.DeNoon
Researchers Say Spider Bites Are Overdiagnosed, yet Underappreciated

July 13, 2011 — Spider bites aren't as common as most people and most doctors think, according to a new analysis.

At the same time, researchers also say poor understanding of truly dangerous spider bites delays treatment when a person really has been bitten by a dangerous spider.
Some Aluminum Water Bottles Leach BPA

By Brenda Goodman
Study: Bottles That Claim to Be BPA-Free Largely Live Up to Their Promises

July 12, 2011 — Reusable metal water bottles have lately gained a certain cachet as a greener, healthier alternative to some kinds of plastics, which can release trace amounts of a hormone-disrupting chemical into the liquids they hold.

But a new study shows that some kinds of aluminum bottles may be releasing more of that chemical, known as bisphenol A (BPA), than the hard, clear polycarbonate plastic bottles they were supposed replace.
Sleep Apnea Affects Blood Vessels

By Jennifer Warner
Common Sleep Disorder May Impair Blood Flow to the Heart

July 11, 2011 — A common sleep disorder may affect the blood vessels responsible for supplying blood to the heart, raising the risk of heart disease in otherwise healthy people.

A new study is the first to show blood vessel abnormalities in otherwise healthy people with obstructive sleep apnea, a condition that causes periodic interruptions in breathing during sleep. Previous studies have linked sleep apnea to high blood pressure (hypertension) and other risk factors for heart disease.
Early-Stage MS Patients May Have Fracture Risk

By Bill Hendrick
Study Suggests Vitamin D Deficiency May Put MS Patients at Risk for Osteoporosis

July 11, 2011 — People in the early stages of multiple sclerosis (MS) often have low levels of vitamin D and low bone density — indicating bone thinning — and thus are at increased risk of suffering fractures, a study shows.

Doctors in Norway say their research suggests that doctors treating people in the early stages of MS should take steps to prevent osteoporosis in their patients by ensuring that they get adequate levels of vitamin D and calcium.
Warnings/Alerts/Guidelines
FDA: Repairing Pelvic Organ Prolapse With Mesh Risky

By Denise Mann
Risks Include Pain, Infection, Need for Additional Surgery

July 13, 2011 — The risks of placing mesh through the vagina to repair pelvic organ prolapse may outweigh its benefits, according to the FDA.

Risks include mesh protruding out of the vaginal tissue (erosion), pain, infection, bleeding, pain during sexual intercourse, organ perforation from tools used in the mesh placement, and urinary problems. Additional surgeries and/or hospitalization may be needed to treat the complications or remove the mesh.
Antipsychotics Used for Parkinson's Despite Warnings

By Matt McMillen
Doctors Still Prescribe Antipsychotics Despite Risks for Some Parkinson's Patients

July 11, 2011 — Doctors continue to prescribe antipsychotic drugs to their patients with Parkinson's disease and psychosis, despite "black box" warnings from the FDA linking them to increased risk of death among patients with dementia, a study shows.

A black box warning is the strongest drug warning issued by the FDA.
Seasonal Flu/Other Epidemics/Disasters
Little Risk of Guillain-Barré With H1N1 Flu Vaccine

By Matt McMillen
Concerns About Vaccines, Guillain-Barré Syndrome Span Decades

July 15, 2011 — A new study affirms that the 2009 H1N1 flu vaccine, developed to counter the flu pandemic, does not substantially put people at increased risk of Guillain-Barré syndrome. Guillain-Barré syndrome is a disorder in which a person's immune system damages nerves, causing weakness and in some cases paralysis.

The study, conducted at five centers throughout Europe, was published in the latest issue of BMJ.
Antiretroviral Drugs May Prevent HIV Infection

By Brenda Goodman
Studies Show Once-Daily Pill May Cut HIV Infection Risk by up to 73%

July 13, 2011 — Drugs that suppress HIV in infected people may also help protect healthy people who take them from getting the virus through sexual contact, two new studies show.

The studies found that the antiretroviral medications, which can be given as once-daily pills, cut the infection risk by as much as 73% compared to a placebo.

The two studies were conducted in Africa among heterosexual couples, and they provide the first evidence that the strategy, which is called pre-exposure prophylaxis, may help both men and women.
Women's Health
PSA Test May Help Check for Breast Cancer

By Salynn Boyles
Study Shows Blood Test Used to Detect Prostate Cancer May Help in Diagnosis of Breast Cancer

July 14, 2011 — The blood test widely used to detect prostate cancer may prove to be a useful diagnostic tool for breast cancer, a study shows.

Researchers in Taiwan, using a technique they developed, say they were able to detect prostate-specific antigen (PSA) in the blood of women with breast cancer.
STD Trichomonas May Be More Common Than Thought

By Kathleen Doheny
Study Shows 8.7% of Women Test Positive for the Sexually Transmitted Disease

July 13, 2011 — Drugs that suppress HIV in infected people may also help protect healthy people who take them from getting the virus through sexual contact, two new studies show.

The studies found that the antiretroviral medications, which can be given as once-daily pills, cut the infection risk by as much as 73% compared to a placebo.
Men's Health
Combination Therapy May Treat Prostate Cancer

By Kathleen Doheny
Study Shows Increased Survival When Hormone Treatment Is Combined With Radiation

July 13, 2011 — For some men with early-stage prostate cancer, adding short-term hormone treatment to radiation therapy improves their chances of survival, according to a new study.

At the 10-year follow-up mark, 57% of those who got radiation alone survived, while 62% of those in the combination group were still alive, says William Shipley, MD, the Andres Soriano Professor of Radiation Oncology at Harvard Medical School.
Men Have Higher Cancer Death Rates Than Women

By Bill Hendrick
Study Suggests Diagnosis of Cancer Is More Frequent for Men

July 12, 2011 — Men are more likely than women to die of cancer in the U.S., a new study shows.

"Our research suggests that the main factor driving greater frequency of cancer deaths in men is the greater frequency of cancer diagnosis, rather than poorer survival once the cancer occurs," says study researcher Michael B. Cook, PhD, BsC, of the National Cancer Institute.

The study is published in Cancer Epidemiology, Biomarkers & Prevention.
Pediatric Health
Secondhand Smoke May Boost Risk of Learning Problems, ADHD

By Kathleen Doheny
Researchers Urge Smoke-Free Home Policies to Reduce Effects

July 11, 2011 — Children exposed to secondhand smoke in the home are more likely than children in smoke-free homes to develop behavior and learning problems, according to new research. These include learning disabilities, attention deficit hyperactivity disorder, and behavior and conduct disorders.
Birth Complications Linked to Autism

By Brenda Goodman
Study: Factors Related to Oxygen Deprivation, Fetal Growth May Be Associated With Autism

July 11, 2011 — Several problems that crop up during labor and shortly after birth appear to increase a child's risk for developing autism, a new study shows.

The study comes on the heels of new evidence suggesting that environmental and developmental exposures may play a greater role in the development of autism than previously believed. For decades, doctors thought genes accounted for as much as 90% of all autism risk.
Smoking in Pregnancy Raises Birth Defect Risk

By Brenda Goodman
Study Provides 'Encyclopedic' Evidence of Link Between Birth Defects and Smoking During Pregnancy

July 11, 2011 — Babies born to moms who smoke are more likely to have certain birth defects compared to infants with mothers who don't smoke during pregnancy, a large new study shows.

The study, a fresh look at 50 years of research, is the first scientific review of studies that have looked at the connection between smoking and birth defects. It includes information on nearly 12 million infants, including 173,000 that were born with malformed bodies.
Binge Drinking May Affect Memory of Teens

By Jennifer Warner
Study Suggests Heavy Drinking by Teens Impairs Spatial Working Memory

July 15, 2011 — Binge drinking may have lasting effects on the still-developing brains of teenagers.

A new study shows that long after the hangover wears off, binge drinking impairs the spatial working memory of teenagers. Girls appear especially vulnerable to these effects.
Aging
Maintaining Good Health May Reduce Dementia Risk

By Matt McMillen
Researchers Point Out 19 Health Problems, Including Arthritis and Hearing Loss, That May Influence Dementia Risk

July 13, 2011 — Canadian researchers have found an association between dementia and the combined impact of 19 other health problems. The "frailty index" used by the researchers to assess dementia risk included arthritis, skin problems, difficulties with hearing and vision, and whether or not dentures fit properly.
PET Scans May Help With Alzheimer's Diagnosis

By Denise Mann
Studies Show PET Scans May Be Useful Tool in Detecting Alzheimer's

July 11, 2011 — A special type of positron emission tomography (PET) scan may help detect the plaques in the brain associated with Alzheimer's disease, two new studies show.

The studies are published in the Archives of Neurology.
Mental Health
Deadliest Psychiatric Disorder: Anorexia

By Daniel J. DeNoon
SixFold Higher Death Rate With Anorexia — 18-Fold if Diagnosed in 20s

July 12, 2011 — Anorexia is the most lethal psychiatric disorder, carrying a sixfold increased risk of death — four times the death risk from major depression.

The odds are even worse for people first diagnosed with anorexia in their 20s. They have 18 times the death risk of healthy people their age, according to an analysis of the medical literature by Jon Arcelus, MD, PhD, of the University of Leicester, England, and colleagues.
Nutrition/Diet/Fitness
High-Sodium, Low-Potassium Diet Linked to Heart Risk

By Kathleen Doheny
Study Suggests Increased Risk of Death From Heart Disease From High-Sodium, Low-Potassium Intake

July 11, 2011 — A diet high in sodium and low in potassium increases the risk of death from heart disease and other causes, according to a new study.

"Americans who eat a diet high in sodium and low in potassium have a 50% increased risk of death from any cause and about about twice the risk of death from heart disease," says researcher Elena V. Kuklina, MD, PhD. She is a nutritional epidemiologist with the CDC division for heart disease and stroke prevention.
Whey Protein May Be Helpful for Weight Loss

By Brenda Goodman
Study Suggests Whey Protein Offers More Weight Loss Help Than Soy Protein

July 15, 2011 — All protein may not be created equal when it comes to weight loss.

Whey, or milk, protein may offer people who want to slim down a slight edge over soy, a new study shows.

Researchers at the U.S. Department of Agriculture's Human Nutrition Research Center randomly assigned 90 overweight and obese middle-aged adults to one of three groups. The first group was asked to add protein drinks made with whey to their normal diets, the second group drank protein drinks made with soy protein, and the third group drank carbohydrate drinks.
Can Hot Coffee or Tea Cut MRSA Risk?

By Denise Mann
Coffee and Tea Drinkers Less Likely to Have Evidence of MRSA Inside Their Noses, Researchers Say

July 11, 2011 — Can drinking a steaming hot cup of coffee or tea reduce the likelihood of having MRSA bacteria lurking inside your nose? New research in the Annals of Family Medicine says these beverages have antimicrobial properties and drinking hot tea or coffee is associated with a lower risk of carrying MRSA bacteria within the nasal passages.