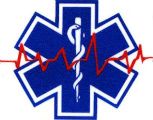 Welcome to the Stars Hollow Health and Fitness weekly diary. It will publish on Saturday afternoon and be open for discussion about health related issues including diet, exercise, health and health care issues, as well as, tips on what you can do when there is a medical emergency. Also an opportunity to share and exchange your favorite healthy recipes.
Questions are encouraged and I will answer to the best of my ability. If I can't, I will try to steer you in the right direction. Naturally, I cannot give individual medical advice for personal health issues. I can give you information about medical conditions and the current treatments available.
You can now find past Health and Fitness News diaries here and on the right hand side of the Front Page.
Summer's Treasure: Tomatoes
[
Sicilian Stuffed Tomatoes
These stuffed tomatoes can be made more flavorful with additional anchovies.
Sweet and Sour Eggplant, Tomatoes and Chickpeas:
Pomegranate molasses makes this Lebanese dish both sweet and sour.
Tomato, Spelt and Herb Salad
This is a light summer chopped salad with chewy and crunchy textures. Give it time to marinate for the best flavor.
Slow-Roasted Cherry Tomatoes With Basil Oil
Once roasted, cherry tomatoes become even sweeter. Serve these as an appetizer or side dish.
Tomato Straciatella
Tomatoes make an unusual appearance in this Italian-style egg drop soup.
General Medicine/Family Medical
Gout on the Rise in the U.S.

By Bill Hendrick
Gout Prevalence Up in the Past 20 years, Now Affects 4% of Americans

July 28, 2011 — Gout has become more common in the United States in the past two decades, in part because of the nation's obesity crisis and a greater frequency of high blood pressure, new research indicates.

Gout, a type of arthritis that occurs when uric acid crystals build up in the joints, was also found to be more common in men than in women.

The condition now affects about 8.3 million people, or 4% of the population. And the risk of getting gout increases with age.
Building Muscle Mass May Lower Diabetes Risk

By Denise Mann
Researchers Say Proportion of Muscle Mass in Your Overall Weight Has a Role in Cutting Diabetes Risk

July 28, 2011 — Building muscle mass with resistance training exercise may play a role in lowering the risk of type 2 diabetes, a study shows.

The findings are published in the September issue of the Journal of Clinical Endocrinology and Metabolism.
Heat Illness Sends Thousands to ER Each Year

By Bill Hendrick
Study Shows Sports-Related Heat Illnesses Keep Emergency Rooms Busy

July 28, 2011 — About 6,000 people a year seek emergency treatment for heat illnesses suffered while playing sports or participating in other recreational activities outdoors, the CDC says in a new report.
Brain Injuries Increase Risk of Stroke

By Joanna Broder
Traumatic Brain Injury Could Raise Stroke Risk Tenfold, Study Says

July 28, 2011 — People who have had a traumatic brain injury face a tenfold increase in the risk of having a stroke within three months, according to a new study.
Family History's Role in Heart Attack and Stroke

By Kathleen Doheny
Study Shows Family History Is a Stronger Predictor of Heart Attack Than Stroke

July 26, 2011 — A family history of heart attack boosts the risk of having a heart attack much more than a family history of stroke increases the risk of having a stroke, new research suggests.
Gene Therapy May Help Muscular Dystrophy Patients

By Brenda Goodman
Research May Lead to Future Treatments for Duchenne Muscular Dystrophy

July 25, 2011 — Scientists say they have successfully tested a new treatment that may one day help children with a severe form of muscular dystrophy.

Duchenne muscular dystrophy is caused by the absence of a protein that helps keep muscle cells intact. It affects about one in every 3,500 newborns and causes progressive muscle weakness and early death.
Cranberries vs. Antibiotics for Bladder Infections

By Brenda Goodman
Study Shows Antibiotics Work Best, but Experts Won't Dismiss Cranberries Just Yet

July 25, 2011 — Women who are prone to bladder infections may get more help from daily antibiotics than cranberry capsules, a new study shows.

But don't count out the cranberry as a natural medicine for bladder infections, also known as urinary tract infections (UTIs), just yet.
Heart Disease Prevention Saves Lives and Money
American Heart Association Wants Policies That Prevent Disease and Help the Economy

July 25, 2011 — Preventing heart disease may be critical to the health of the nation's economy as well as its population, according to a new statement from the American Heart Association (AHA).

Researchers say the annual direct and indirect costs of heart disease topped $450 billion last year and are expected to rise to more than $1 trillion in the next 20 years.
New Genetic Clues to Esophageal Diseases

By Jennifer Warner
Study Shows Genetic Mutations Are Linked to Esophageal Cancer and Barrett's Esophagus

July 26, 2011 — Non-drug-related health care costs have been reduced for elderly patients who gained better prescription drug coverage under Medicare Part D, according to a new study.
Warnings/Alerts/Guidelines
Food Recall From Listeria Threat Expands

By Daniel J.DeNoon
Yogurt and Sandwiches Sold at Starbucks and Race Trac Join the Recall List

July 28, 2011 — Yogurt, salads, and sandwiches have been added to the list of listeria-contaminated foods recalled from Starbucks, Race Trac, and convenience stores in Georgia, Alabama, and Florida.

Previously, the list included some 7,000 pounds of ready-to-eat chicken, turkey, beef, and pork products.

The foods came from a single source: Flying Foods LLC, based in Georgia.
Listeria Forces Recalls of Ready-to-Eat Chicken, Meat

By Daniel J. DeNoon
Chicken Nuggets and Other Recalled Products Were Sold by Dollar General, Starbucks, Race Trac, and Other Stores

July 27, 2011 — Pilgrim's pride has recalled 18,312 pounds of chicken nuggets and chicken fillets sold at Dollar General stores in nine states.

Contamination with potentially deadly listeria bacteria was detected in the fully cooked products.
New Dosing Labels for Extra Strength Tylenol

By Daniel J. DeNoon
Maximum Dosage Will Be Reduced to 6 Pills a Day

uly 28, 2011 — The maximum dose of Extra Strength Tylenol brand acetaminophen will soon be six, not eight pills a day.

Johnson & Johnson's McNeil Consumer Healthcare announced the voluntary dosage reduction today. Labels will carry new dosing instructions this fall.

The company says it will cut the maximum dosage of Regular Strength Tylenol and other acetaminophen-containing products in 2012.

"Acetaminophen is safe when used as directed," says Edwin Kuffner, MD, McNeil vice president of over-the-counter medical affairs. "But, when too much is taken, it can cause liver damage."
Salmonella Outbreak Linked to Papaya

By Bill Hendrick
Papayas Imported by Agromod Produce Company Have Been Recalled

July 26, 2011 — The FDA has warned Americans not to eat papayas imported by a Texas company from Mexico because they have been linked to a salmonella outbreak in at least 23 states that has sickened nearly 100 people.
Seasonal Flu/Other Epidemics/Disasters
Sharp Drop in Chickenpox Deaths Due to Vaccine

By Jenifer Warner
Study Shows Deaths From Chickenpox Have Dropped 88% Since Vaccine Program Began in U.S.

July 25, 2011 — Chickenpox deaths in the U.S. have been nearly eliminated thanks to widespread use of the varicella vaccine, according to a new CDC study.
Women's Health
Strokes During Pregnancy, Childbirth on the Rise

By Kathleen Doheny
Researchers Say Rising Rate of High Blood Pressure Is a Factor in the Increase in Stroke

July 28, 2011 — Strokes during pregnancy and after childbirth have increased at what one CDC researcher calls an alarming rate.

Elena V. Kuklina, MD, PhD, a CDC epidemiologist, and colleagues compared stroke rates during pregnancy, during childbirth, and after childbirth. They used a national database that included discharge information from 1,000 hospitals.
Fat Injections: Safe for Breast Reconstruction After Cancer?

By Kathleen Doheny
Study Suggests Technique Known as 'Lipofilling' Has Low Complication Rate

July 29, 2011 — Fat injections to contour the breasts after breast cancer surgery, known as lipofilling, appear safe, according to a new study.

But the researchers add strong caveats to that conclusion.

"After breast cancer treatment, the patient has to be followed more carefully," says study researcher Jean Yves Petit, MD, of the European Institute of Oncology in Milan, Italy. A surgeon experienced in the technique must do the surgery, he tells WebMD.

The study is published in Plastic and Reconstructive Surgery.
Tamoxifen Gives 15-Year Breast Cancer Protection

By Daniel J. DeNoon
Study Shows 1/3 Lower Death Risk From Breast Cancer 15 Years After Tamoxifen Treatment

July 28, 2011 — Five years of tamoxifen treatment — with or without chemotherapy — cuts a woman's 15-year risk of breast cancer death by about a third.

The reassuring finding comes from analysis of long-term data on 21,457 women with breast cancer enrolled in clinical trials of tamoxifen.
Pediatric Health
Study: Cell Phones Don't Raise Brain Cancer Risk in Kids

By Kathleen Doheny
Researchers See No Risk of Brain Cancer From Regular Use of Mobile Phones by Children and Teens

July 27, 2011 — Children and teens who use cell phones are not at increased risk of getting brain cancer, according to a new Swiss study.

"We did not find that young mobile phone users have an increased risk for brain tumors when regularly using mobile phones," says study researcher Martin Roosli, PhD, of the Swiss Tropical and Public Health Institute, University of Basel.
Crossing the Street May Be Riskier for ADHD Kids

By Denise Mann
Study Shows Kids With ADHD May Face Risk of Being Hit by Vehicles When Crossing the Street

July 25, 2011 — Mom always said to look both ways before crossing the street, and this is still great safety advice, but it may not be sufficient for children with attention deficit hyperactivity disorder (ADHD).

These children are at increased risk of being struck by a car when crossing the street because they sometimes make incorrect decisions about when to cross the street and how long it will take to get to the other side, according to a new study in Pediatrics.
Mental Health
Study: Some Nose-Job Patients Have Mental Health Problem

By Kathleen Doheny
Researchers Say Condition Called Body Dysmorphic Disorder Affects Rhinoplasty Patients

July 28, 2011 — A third of patients seeking cosmetic surgery to improve their nose have at least moderate symptoms of a mental disorder that makes them preoccupied with imagined or slight defects in appearance, a study shows.

The mental disorder is called body dysmorphic disorder (BDD).
Talk Therapy Plus Self-Help May Fight Pain

By Denise Mann
Study Shows Talk Therapy and Self-Help Workbook Help Patients With Unexplained Symptoms

July 27, 2011 — Cognitive behavior therapy (CBT) that incorporates a self-help workbook may help people with pain, weakness, dizziness, and other symptoms — with no underlying physical disease — to feel and function better, a study shows.

The study is published in Neurology.
Richer Countries Have Higher Depression Rates

By Matt McMillen
Study Shows U.S. Has World's Second Highest Depression Rate

July 26, 2011 — Depression rates around the world vary according to a nation's affluence, with the highest income countries — including the U.S. — reporting the highest levels of depression, a study shows.
Nutrition/Diet/Fitness
Bad Golf Swing Can Be Rough on the Body

By Daniel J. DeNoon
Biomechanic Study of Pro/Duffer Golf Swings Reveals the Aches and Pains That May Follow Poor Golf Technique

July 29, 2011 — What's the difference between the way a golf pro swings a club and the way a duffer does it?

Many amateurs have swings that can land more than their golf balls in the rough, according to a biomechanical study of 10 professional golfers and five amateurs. Those flawed golf swings can also cause low back pain and elbow problems.
Do Fast-Food Customers Read the Calorie Charts?

By Bill Hendrick
Study Shows 15% of New York Diners Look at Calorie Counts on Menus

July 26, 2011 — A new study suggests many customers of fast-food restaurants aren't taking advantage of calorie information provide on some menus.

About 15% of people who buy fast food in New York City read the calorie information required on menus, the study shows. But on average, customers who used the calorie information bought food with fewer calories.

The study is published online in BMJ.
Kids Get Extra Calories From Food Outside Home

By Kathleen Doheny
Study Shows Children Are Getting 179 More Calories a Day Than They Were 30 Years Ago

July 25, 2011 — U.S. children are eating more, and the extra calories often come from foods eaten while they are away from home, according to a new study.

Overall, children eat about 179 more calories a day than children did three decades ago, says study researcher Jennifer M. Poti, a doctoral student at the University of North Carolina, Chapel Hill.
Why Comfort Foods Are So Comforting

By Denise Mann
Study Suggests Some Types of Food May Help Ease a Sad Mood

July 25, 2011 — When we are feeling sad, many of us reach for comfort foods such as chocolate, ice cream, or chips. Now new research helps show how these foods boost our moods.

Researchers led by Lukas Van Oudenhove, MD, PhD, at the University of Leuven in Belgium, used functional MRI scans to chart the areas of the brain that lit up when 12 healthy non-obese individuals experienced sadness and then received an infusion of fatty acid or saline delivered via a feeding tube. Many comfort foods have a substantial amount of fatty acids.