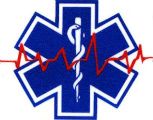 Welcome to the Stars Hollow Health and Fitness News weekly diary. It will publish on Saturday afternoon and be open for discussion about health related issues including diet, exercise, health and health care issues, as well as, tips on what you can do when there is a medical emergency. Also an opportunity to share and exchange your favorite healthy recipes.
Questions are encouraged and I will answer to the best of my ability. If I can't, I will try to steer you in the right direction. Naturally, I cannot give individual medical advice for personal health issues. I can give you information about medical conditions and the current treatments available.
You can now find past Health and Fitness News diaries here and on the right hand side of the Front Page.
Follow us on Twitter @StarsHollowGzt
New Ways to Use 'Ancient' Grains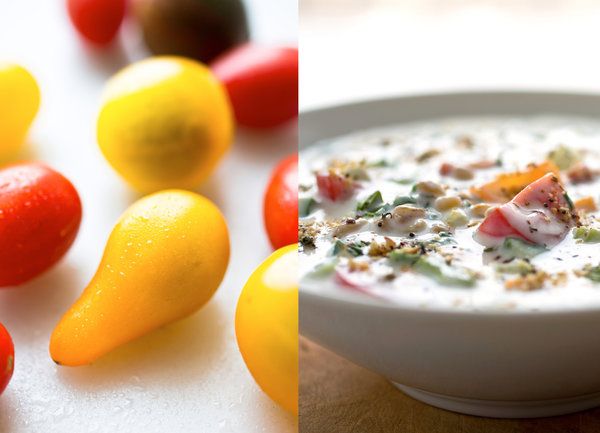 Some of these have fed people in far-flung parts of the world for a very long time but have been of little interest as a food on the American market. Grains like sorghum have been grown here but fed primarily to animals, whereas sorghum has been a staple for centuries in Africa and India. [..]

These are chewy, hearty grains. They're good with vegetables and with beans. Barley is wonderful in soups, and all of the chewy grains lend themselves to salads and to being stirred into cold yogurt soups along with other vegetables and herbs.

~Martha Rose Shulman~
Yogurt or Buttermilk Soup With Wheat Berries
On a hot day, a soup like this one is both refreshing and substantial.
The firm, round grains of sorghum stand up against the soft, brothy beans in this stew.
Cooking the grains until they splay helps them absorb the dressing.
A light, sweet soup that makes good use of spring's tender vegetables.
Any of the ancient wheat varieties work well here, and you can use any greens you like.
General Medicine/Family Medical
Comparing the New Blood Thinners to Warfarin

by Kathleen Doheny, WebMD Health News
More than 2 million Americans have an abnormal heart rhythm known as atrial fibrillation, raising their risk of blood clots leading to stroke. For many years, the blood thinner Coumadin (warfarin) was the only game in town to help lower that stroke risk.

In the past 3 years, though, three new blood thinners, also called anticoagulants, have been FDA-approved for atrial fibrillation.

WebMD asked two doctors to compare them to warfarin and describe the risks and benefits of each. Neither doctor has ties to the drug companies making the blood thinners.
Sunless Tanners Still a Tough Sell, Survey Finds

by Alan Mozes, HealthDay Reporter
Despite health risks associated with tanning, many young women still prefer the real thing

May 30 (HealthDay News) — In their pursuit of a golden glow, young American women say that beauty concerns, not health worries, will determine how willing they are to use so-called sunless tanning products, a new survey finds.

The poll of 182 white female college students (just shy of 20 years on average) gets at the heart of a public health quandary: Warnings about the long-term health risks associated with sun-worshipping pale in comparison with the powerful drive to conform to the current norms of beauty.
Transfusions With Heart Surgery and Infection Risk

by Mary Elizabeth Dallas, HealthDay Reporter
Delicate balance exists between treating anemia, avoiding side effects from infusion of red blood cells, study says

May 30 (HealthDay News) — Patients who receive a red blood cell transfusion during or after heart surgery may be at greater risk for infection, according to a new study.

However, the use of platelets during transfusions does not appear to carry a similar risk. Limiting red blood cell use could result in fewer major postoperative infections, the researchers suggested.

The study is published in the June issue of the Annals of Thoracic Surgery.
One in 600 Flights Involves Medical Emergency, Study Says

by Maureen Salamon, HealthDay Reporter
Physician passengers assist in nearly half of cases

May 29 (HealthDay News) — Medical emergencies occur daily on commercial airline flights, and physician passengers end up providing assistance during nearly half of such midair incidents, according to a new study.

Combing through records of nearly 12,000 in-flight medical emergency calls from five commercial airlines, researchers found that one emergency occurred for every 604 flights, but only 7.3 percent of such flights required a diverted landing to an alternate destination.
Most Docs OK With Medical Marijuana: Survey

by Serena Gordon, HealthDay Reporter
Majority would give a prescription to an advanced cancer patient in pain

May 29 (HealthDay News) — Three-quarters of doctors who responded to a survey about medical marijuana said they would approve the use of the drug to help ease pain in an older woman with advanced breast cancer.

In a February issue of the New England Journal of Medicine, doctors were presented with a case vignette, as well as arguments both for and against the use of medical marijuana. Doctors were then asked to decide whether or not they would approve such a prescription for this patient.
Involving Patients in Decisions Raises Care Costs?

by Mary Elizabeth Dallas, HealthDay Reporter
Those who delegate medical decisions to their doctor have shorter hospital stays, researchers say

May 28 (HealthDay News) — Although doctors and patients have long been urged to share decision-making, new research finds that patients who are involved in their care spend more time in the hospital and increase the cost of their hospital stay.

Researchers at the University of Chicago Medical Center found that patients who share in decision-making raise the cost of their admission by an average of $865.
Warnings/Alerts/Guidelines
New Sunscreen Labels: What to Look For

by Brenda Goodman, MA, WebMD Health News
May 28, 2013 — Summer is nearly here, and that means it's time to stock up on sunscreen. But as anyone who's slathered or sprayed only to wind up with a stinging sunburn can tell you, not all sun protection is created equal.

"In the past, you almost had to be an organic chemist to know what to look for on sunscreen labels, whether it was protecting you or not," says Darrell Rigel, MD. He is clinical professor of dermatology at New York University Medical Center.

New FDA rules for sunscreen labels are going to make it a whole lot easier for people to compare products when they shop for sunscreen.
Pesticide Exposure May Raise Parkinson's Risk, Study Suggests

by Alan Mozes, HealthDay Reporter
Farming, country living could play a role, researchers say

May 28 (HealthDay News) — Prolonged exposure to pesticides, bug and weed killers, and solvents appears to raise the risk for developing Parkinson's disease, a new study says.

Italian investigators who reviewed more than 100 prior studies found exposure to such agents boosted Parkinson's disease risk by anywhere from 33 percent to 80 percent, they reported in the May 28 issue of the journal Neurology.
Kids Poisoned by Medical Marijuana, Study Finds

by Steven Reinberg, HealthDay Reporter
Children helping themselves to drug-laced cookies, brownies

May 27 (HealthDay News) — Legalizing marijuana may have unintended consequences. Since medical marijuana was legalized in Colorado, more than a dozen young children have been unintentionally poisoned with the drug, researchers report.

About half the cases resulted from kids eating marijuana-laced cookies, brownies, sodas or candy. In many cases, the marijuana came from their grandparents' stash, the investigators said.
Seasonal Flu/Other Epidemics/Disasters
Gene Therapy May Protect Against Flu Pandemics

by Brenda Goodman, HealthDay Reporter
Study found coaxing cells in the nose to make super antibodies protected mice and ferrets from pandemic strains

May 29 (HealthDay News) — Gene therapy that turns cells in the nose into factories that crank out super antibodies against the flu protected mice and ferrets against lethal doses of several pandemic strains of the virus.

If the approach works in humans, it could offer several important advantages over flu vaccines, said study author Dr. James Wilson, a professor of pathology and laboratory medicine at the University of Pennsylvania, in Philadelphia.
Women's Health
Women May Have Natural Defense Against Common STD

by Mary Elizabeth Dallas, HealthDay Reporter
'Trich' causes discomfort for some, but is symptomless in others

May 30 (HealthDay News) — Women appear to have a natural defense against the world's most common sexually transmitted infection, a new study says.

This natural protective barrier consists mainly of lactic acid bacteria — called lactobacilli.

The finding appears online May 29 in the journal Sexually Transmitted Infections.
Women's Weight-Loss Surgery May Benefit Later Children

by Randy Dotinga, HealthDay Reporter
Study links procedure to genetic activity in children

May 28 (HealthDay News) — Weight-loss operations in women could be a genetic bonus for the health of their future children, a new study suggests.

Researchers found differences in the activity of genes in children born to women after they'd had gastric bypass surgery compared to their siblings born before surgery. The changes suggest that the kids born after surgery, to thinner mothers, will fare better in terms of heart health because of benefits gained in the womb.
Men's Health
Experimental Drugs Show Promise Against Prostate Cancer

by Mary Elizabeth Dallas, HealthDay Reporter
Tumor growth suppressed in lab tests; human trials still needed, study authors say

May 31 (HealthDay News) — Researchers have identified a new class of drugs that show promise for treating advanced prostate cancer. The drugs, known as peptidomimetics, interfere with the signaling necessary for prostate cancer cells to grow, according to a new study.

Prostate cancer depends upon the actions of androgens, such as the hormone testosterone. Androgens activate androgen receptors, resulting in a signal that causes prostate cancer cells to grow.
Pediatric Health
Tots' Sleep Habits: Eye-Opening New Findings

by Amy Norton, HealthDay Reporter
But parents should still try to correct bad sleep habits, expert says

May 27 (HealthDay News) — A new study of twins suggests that genes may play a big role in how long babies and toddlers sleep at night, while environment is key during nap time.

Researchers found that among nearly 1,000 twins they followed to age 4, genes seemed to explain much of the difference among youngsters' nighttime sleep habits. In contrast, napping seemed mainly dependent on the environmental setting — especially for toddlers and preschoolers.
Word Tests May Predict Gains for Kids With Autism

by Mary Elizabeth Dallas, HealthDay Reporter
Toddlers' brain responses corresponded with later language, thinking and self-care skills

May 29 (HealthDay News) — Early brain responses to words may help predict future abilities in children with autism, a new study suggests.

"We showed that a simple measure of how the brain responds to a familiar word taken at 2 years of age was a strong predictor of children's language, social and cognitive abilities … at 6 years of age," said study co-author Geraldine Dawson, chief science officer at the advocacy group Autism Speaks.
Bullied Kids More Likely to Self-Harm as Teens

by Mary Elizabeth Dallas, HealthDay Reporter
There are no harmless forms of bullying, study warns

May 31 (HealthDay News) — Children who are bullied in elementary school are almost five times more likely to engage in self-harm by the time they are teenagers, according to a new study.

Based on their findings, the British researchers behind the study concluded that no form of bullying — from name-calling to physical abuse — should be viewed as a harmless rite of passage.

Doctors should routinely ask children if they have been the victim of a bully, the researchers said.
How Ritalin Affects Brains of Kids With ADHD

by Barbara Bronson Gray, HealthDay Reporter
Medication activates areas associated with the disorder, scans show

May 31 (HealthDay News) — Ritalin activates specific areas of the brain in children with attention-deficit/hyperactivity disorder (ADHD), mimicking the brain activity of children without the condition, a new review says.

"This suggests that Ritalin does bring the brain [of a child with ADHD] back to the brain the typically developing kid has," said study author Constance Moore, associate director of the translational center for comparative neuroimaging at the University of Massachusetts Medical School.
ADHD Meds May Not Up Drug Abuse Risk in Adulthood

by Steven Reinberg, HealthDay Reporter
Analysis shows no greater threat of addiction to alcohol, cocaine, marijuana, nicotine or other drugs

May 29 (HealthDay News) — Children taking stimulants to treat attention-deficit/hyperactivity disorder (ADHD) don't face a greater risk of becoming drug addicts in adulthood, researchers report.

Whether or not these medications (such as Ritalin or Adderall) increase the odds of children becoming addicted later to alcohol, cocaine, marijuana, nicotine or other drugs has been debated for years, with studies coming to conflicting conclusions.
More Booze in Movies for Kids, Study Finds

by Mary Elizabeth Dallas, HealthDay Reporter
But scenes with tobacco have dropped, researchers say

May 28 (HealthDay News) — More movies approved for young viewers are showing alcohol brands, a trend that could influence teen drinking, researchers say.

Children's exposure to movie imagery of tobacco and alcohol has been linked to smoking and drinking at a younger age, heavier drinking and alcohol abuse, said the researchers from Dartmouth University Geisel School of Medicine.

Still, some good news emerged from their study: Fewer movies intended for young audiences show tobacco brands.
Aging
Alzheimer's Patients May Mimic Emotions

by Steven Reinberg, HealthDay Reporter
Findings may have implications for caregivers

May 28 (HealthDay News) — People with Alzheimer's disease or early thinking and memory problems tend to mirror the emotions of those around them, researchers find.

This transfer of emotions, known as emotional contagion, appears heightened in people with Alzheimer's and related mental decline, according to the University of California, San Francisco (UCSF) team. And it can be important in the management of these patients, they added.
Mental Health
Talk Therapy Can Ease Depression, But…

by Amy Norton, HealthDay Reporter
Experts say choice depends on individual patient, treatment availability

May 28 (HealthDay News) — Various forms of "talk therapy" can help people with depression, but no single type stands out as better than the rest, according to a new analysis.

Experts said the results confirm what is generally thought: Psychotherapy can help lift depression, and there is no one form that is best for everyone.

Instead, a person's therapy choice may come down to the nature of the depression, and practical matters — like finding a therapist you're comfortable with, and being able to pay.
Nutrition/Diet/Fitness
Weight Loss Might Ease Psoriasis, Study Hints

by Dennis Thompson, HealthDay Reporter
Obese people on low-calorie diet reported relief of skin symptoms, better quality of life

May 29 (HealthDay News) — People with psoriasis who lose weight could experience some relief from the symptoms of their chronic skin disease, according to a small new study.

A clinical trial based in Denmark found that obese patients with psoriasis who lost weight through a low-calorie diet experienced a significant improvement in their quality of life, compared to obese psoriasis patients who didn't lose weight.

The patients in the weight-loss group reported less stinging and burning, were less likely to be embarrassed by unsightly lesions, and found that their condition affected their everyday life less often, said Dr. Peter Jensen, of the Copenhagen University Hospital Gentofte, and colleagues.
Smartphone Apps Can Make Workouts More Fun

by Dennis Thompson, HealthDay Reporter
Latest technology lets you jog along with zombies, bulls and race cars

May 31 (HealthDay News) — You're jogging at a steady pace, enjoying your favorite music through your headphones. Your breath is short and your heart is pumping. Your legs feel like they couldn't carry you any faster.

And then you hear the groan of a zombie over your right shoulder. It's sprint or be eaten.

The zombie apocalypse isn't upon you. You're just taking part in the latest fitness craze — smartphone apps that make a fun and interactive game out of your daily workout.